Troubleshooting
If the preview used to work but gets stuck when starting the camera preview, please do the following check:
a. Press the Maintain button on the screen.
b. Click "Motor" then move the laser head to the middle of the working area.
c. Press the "Camera" and move around to see if there's an image showing on the touchscreen.
It should be an internet connection issue if you get a real-time picture. Please refer to this article to check the current connection.
If you get a small blue question mark icon as attached, the camera cable may need to be replaced.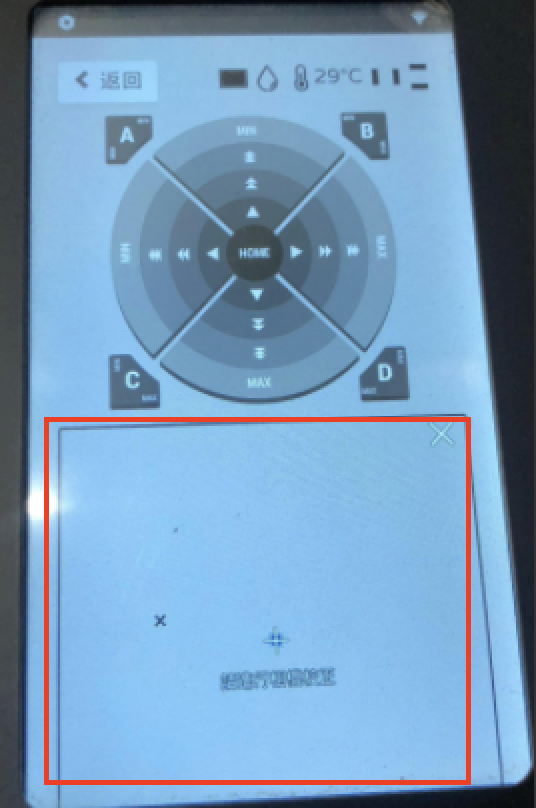 Please take a picture of the touchscreen and contact your reseller for further assistance or replacement.
Camera USB cable replacement (Please turn on Youtube English subtitles):

1. Test if the new cable works.
Remove the old connector on the camera. Plug in one end of the new cable. Plug the other USB plug into the back side of the machine. Then test the camera function by pressing Maintain -> Snapshot on the touchscreen. If you can get a real-time picture, please continue the process.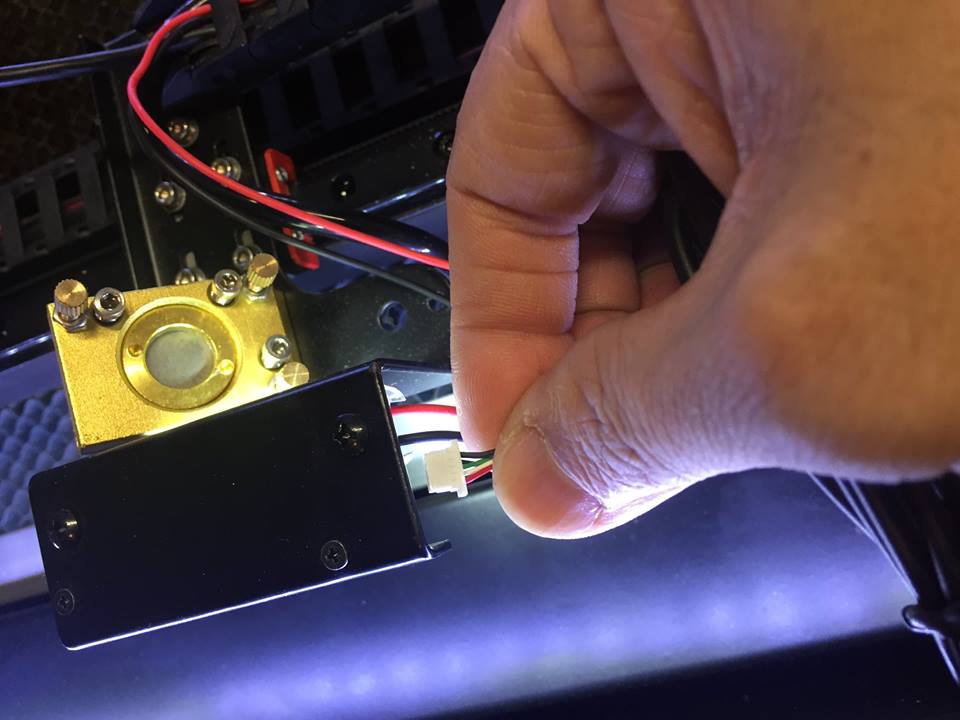 2. Remove the old USB cable
Chop off the connector of the old USB cable so the removal is easier.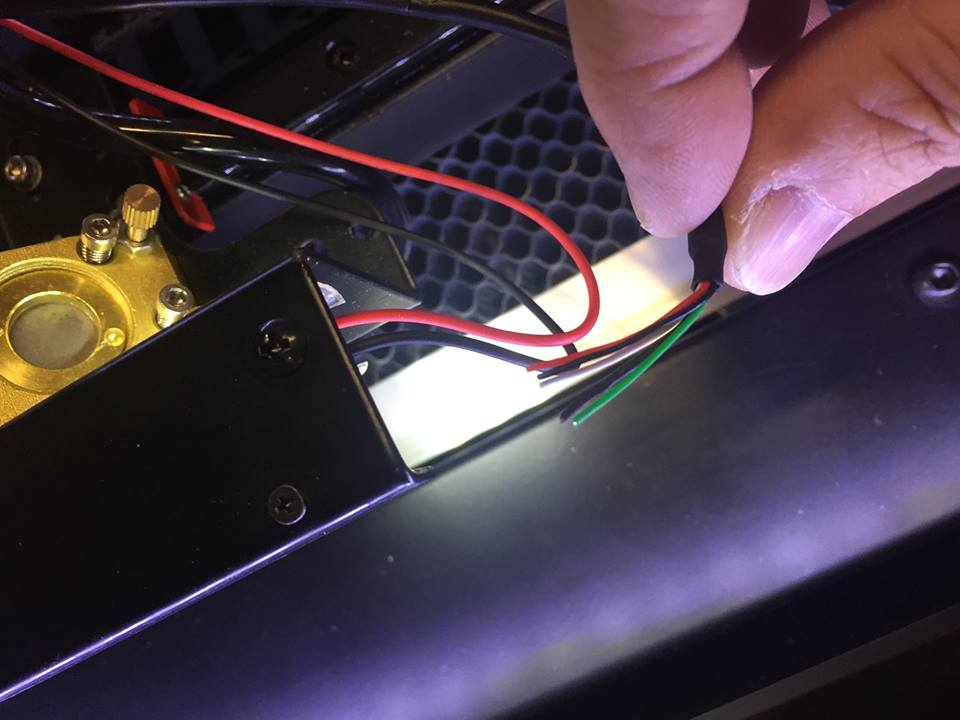 3. Pull the old USB cable out from the left side of the X-axis cable chain.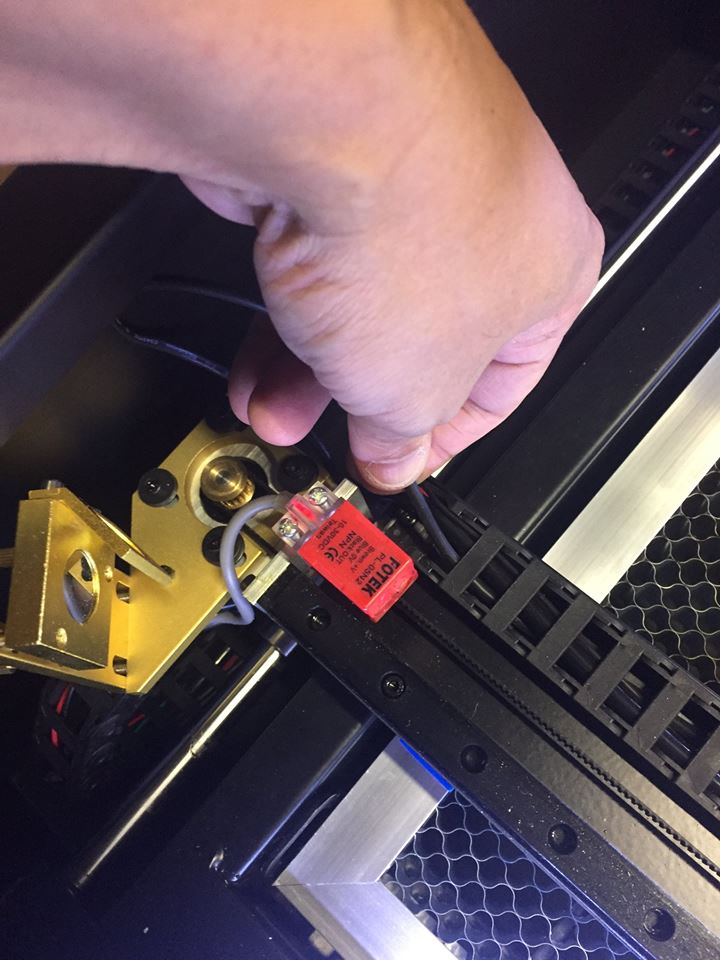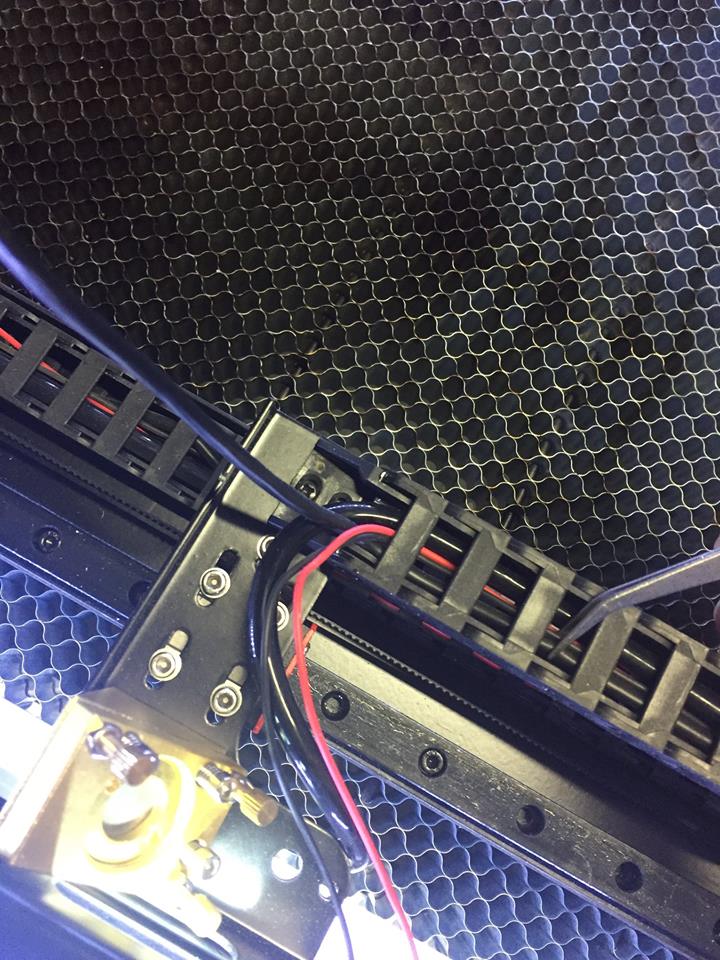 4. Pull out the USB cable from the Y-axis cable chain.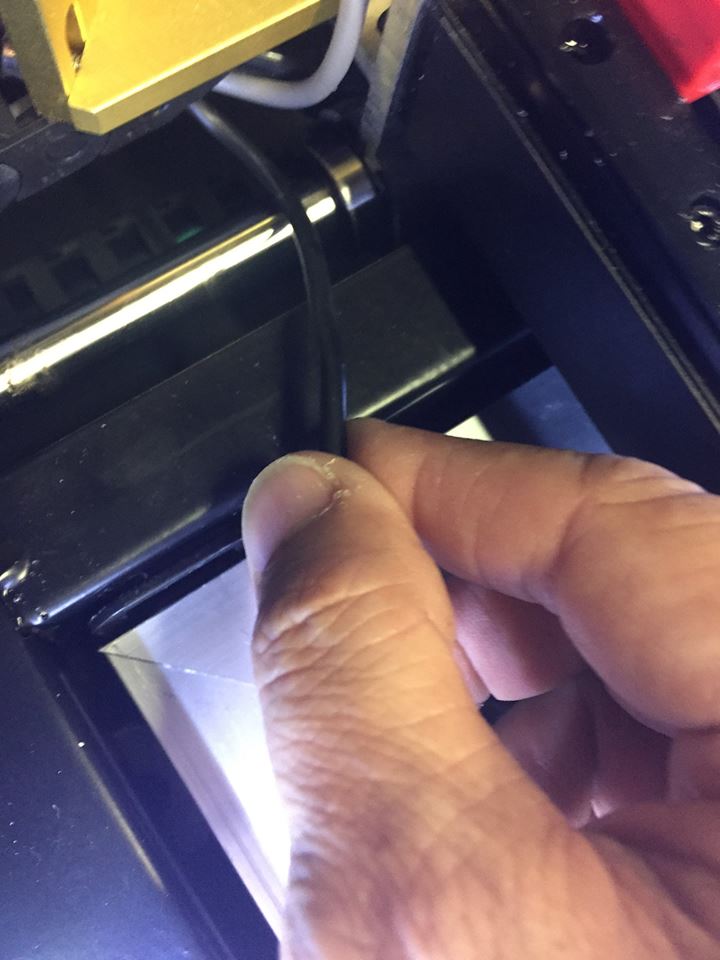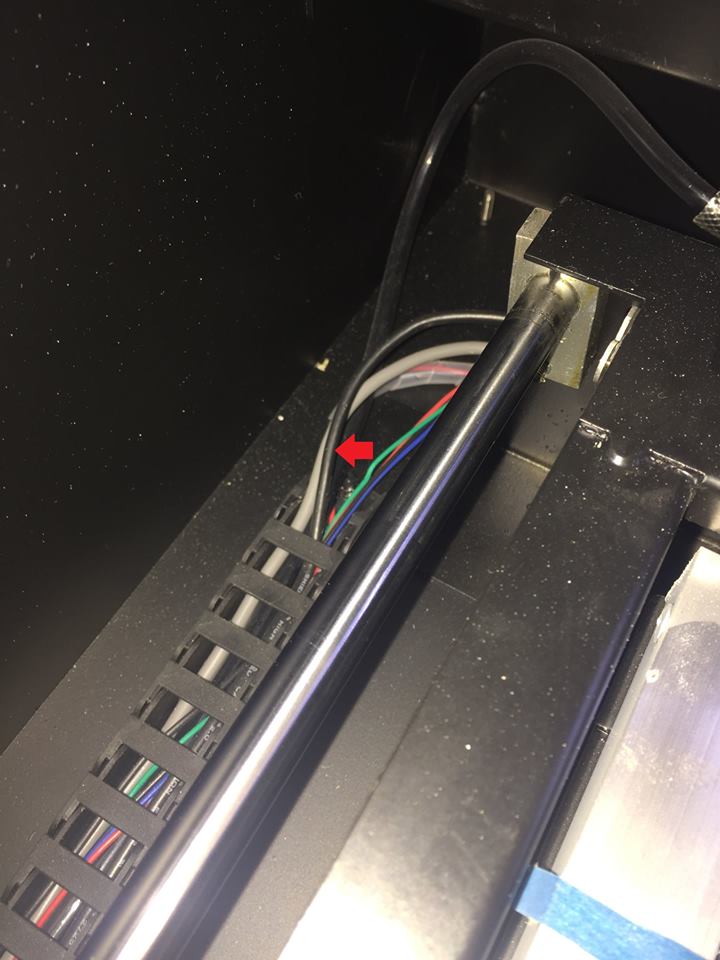 5. Disconnect the old cable and connect the new one.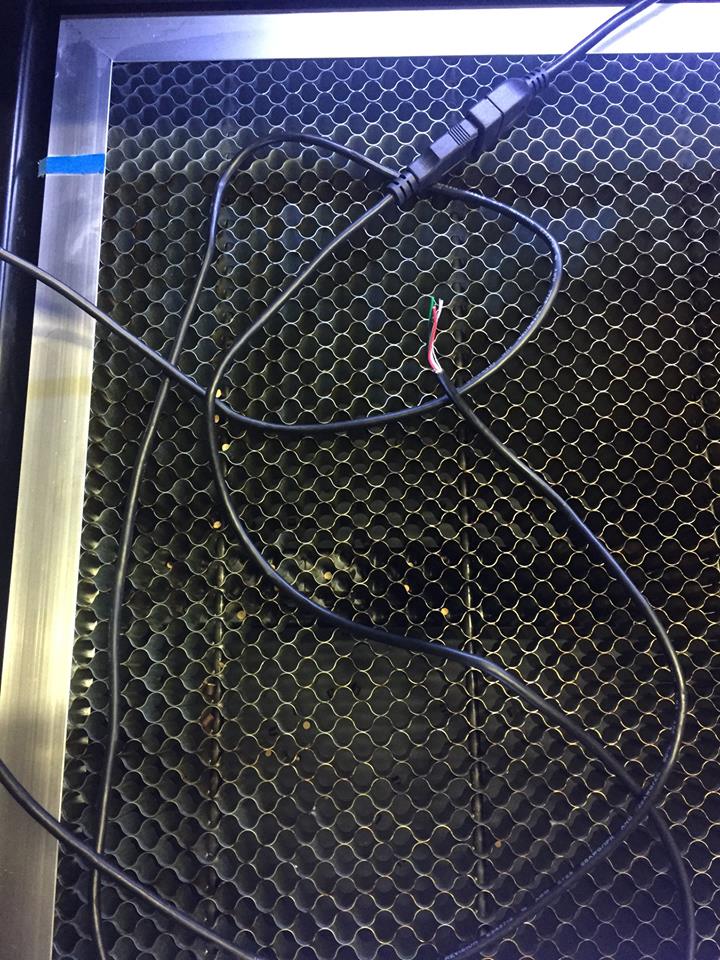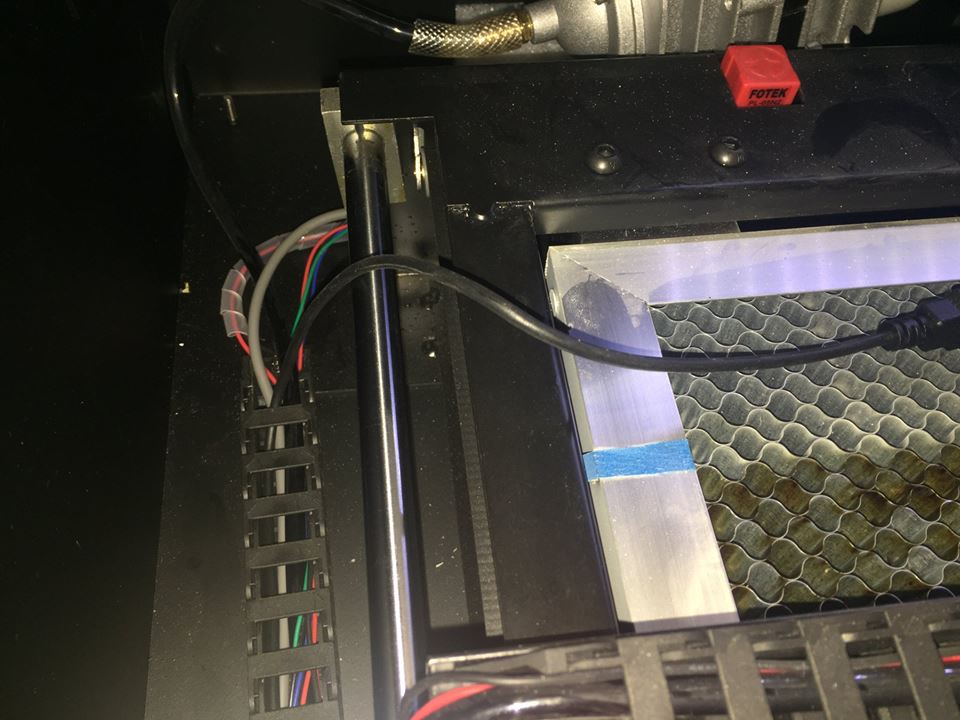 6. Make the new cable through the same route. Tweezers might help when making it through.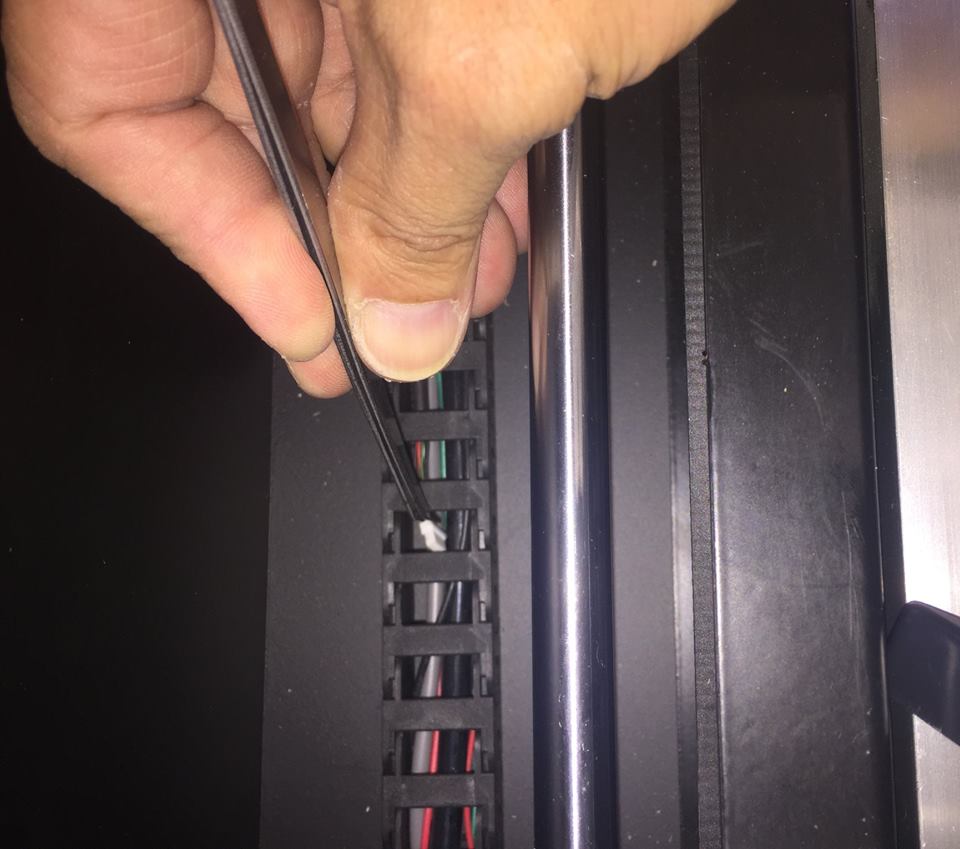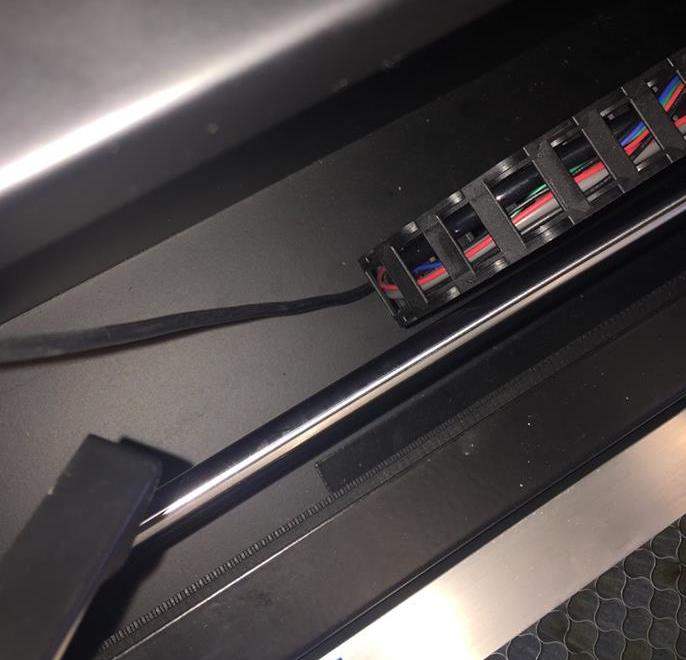 7. It will be easier if the cable is fully stretched out at the curved position of the chain. Continue the process until it goes all the way through.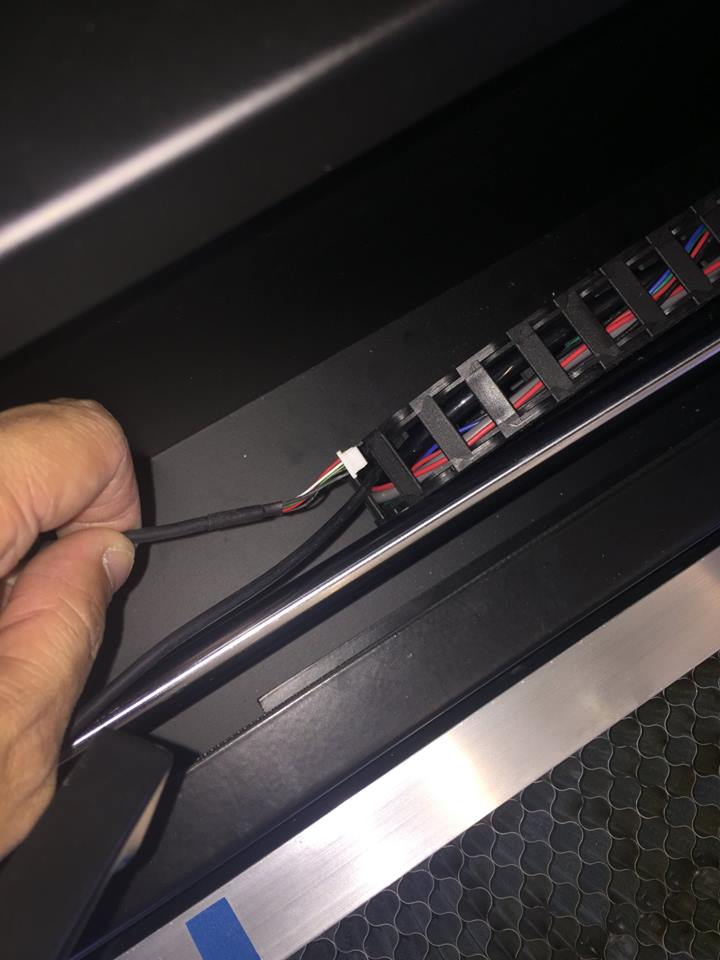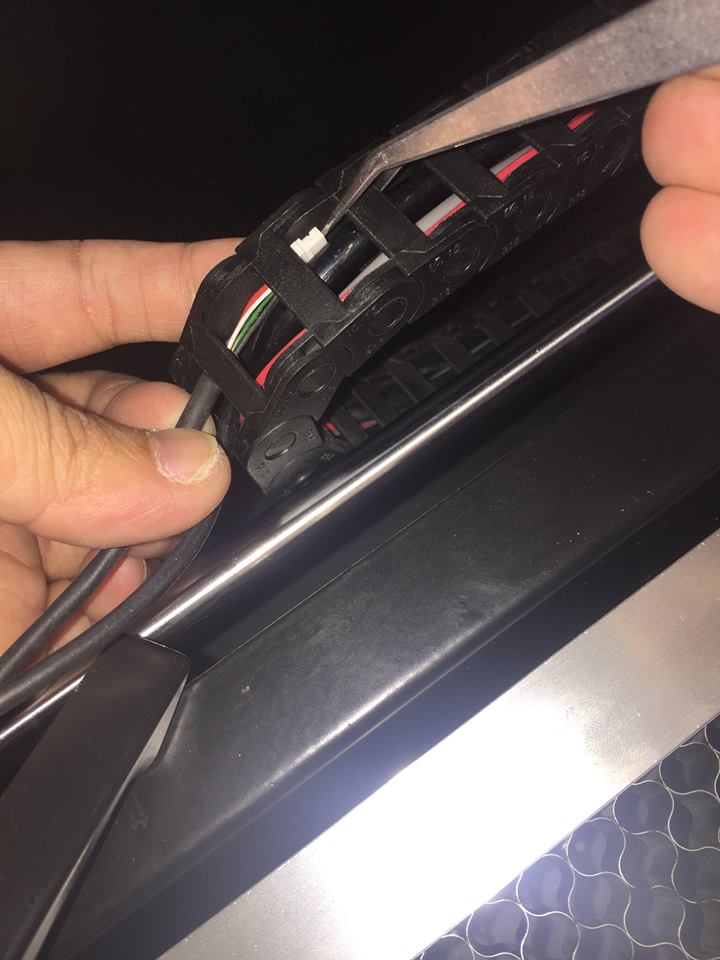 8. Continue the process of the X-axis cable chain.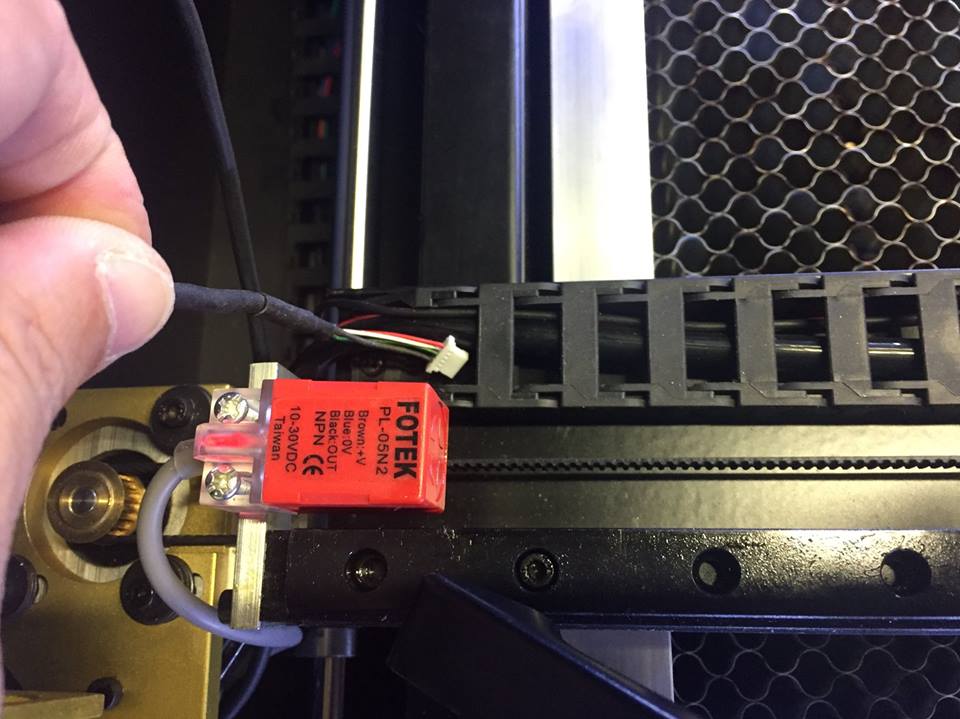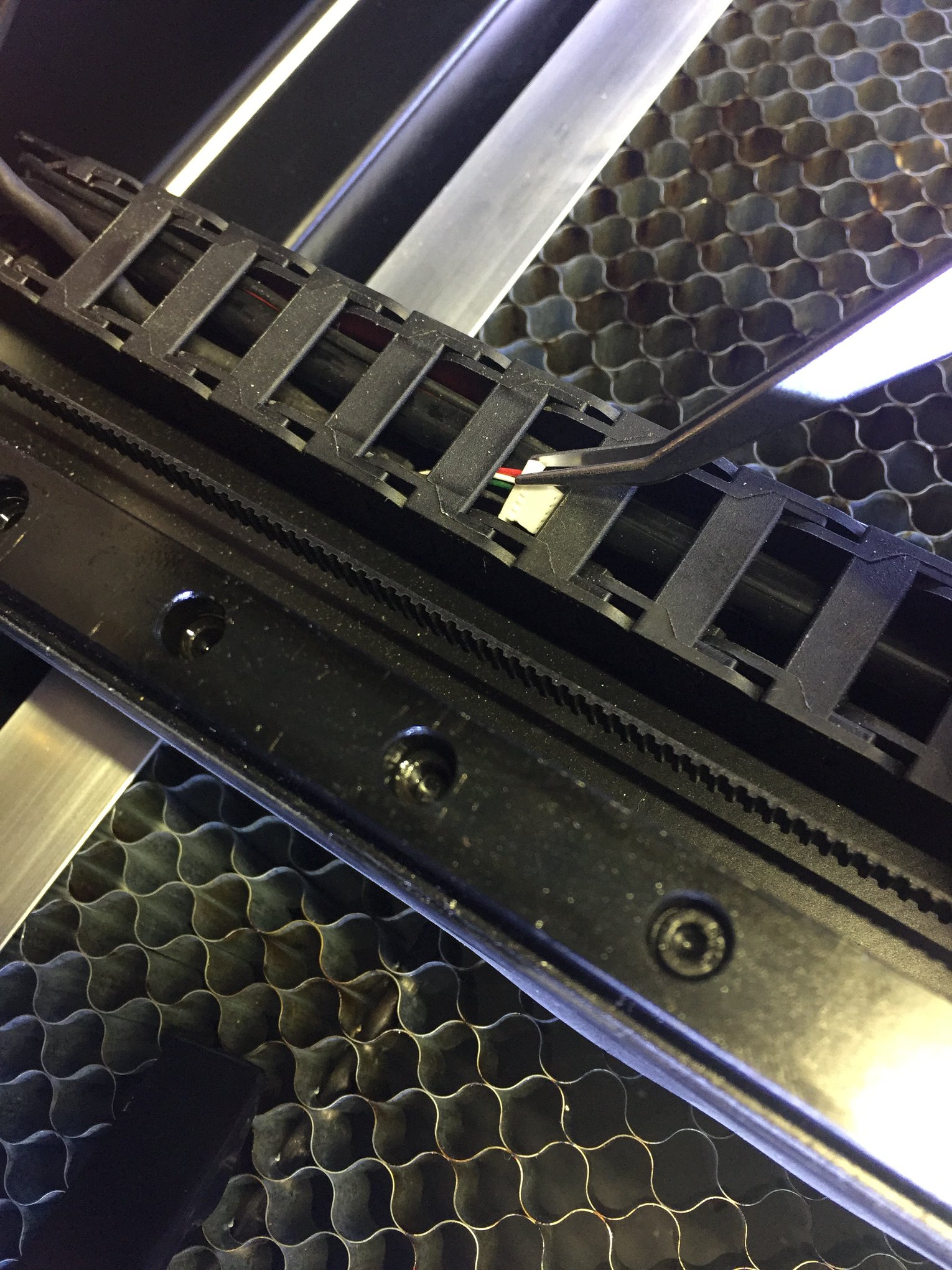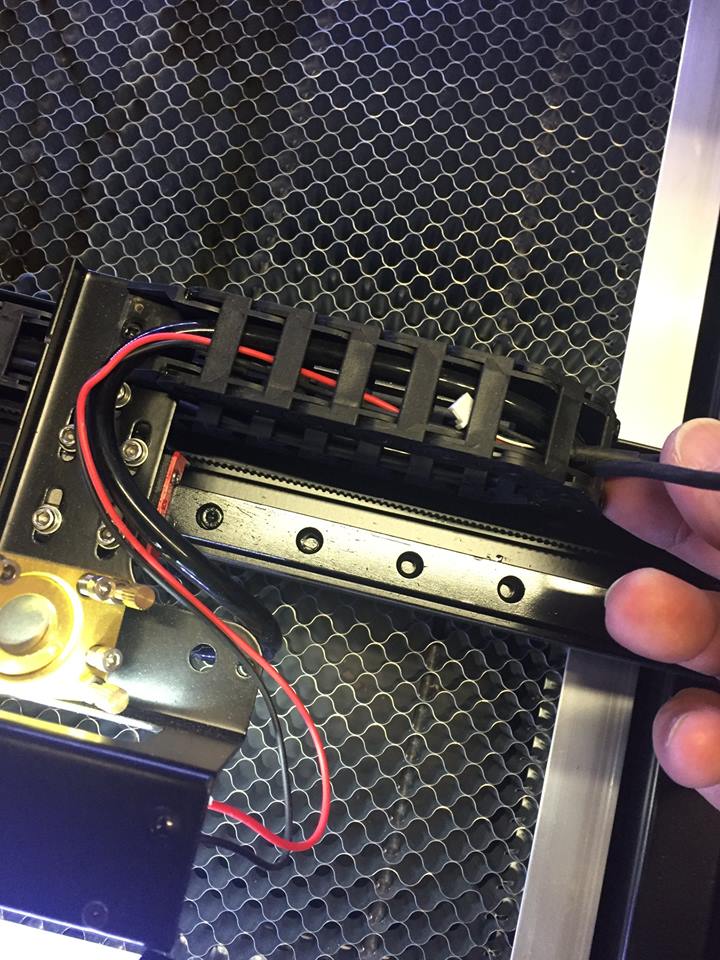 9. Connect the cable back to the camera and it's done.