Goal: Dot be made on the center of the laser beam outlet.
Directions:
1. Lower down the working platform to make room for adjustments.
2. Place a piece of tape on the laser head outlet. Apply pressure on the tape by hand so a mark of a circle can be generated.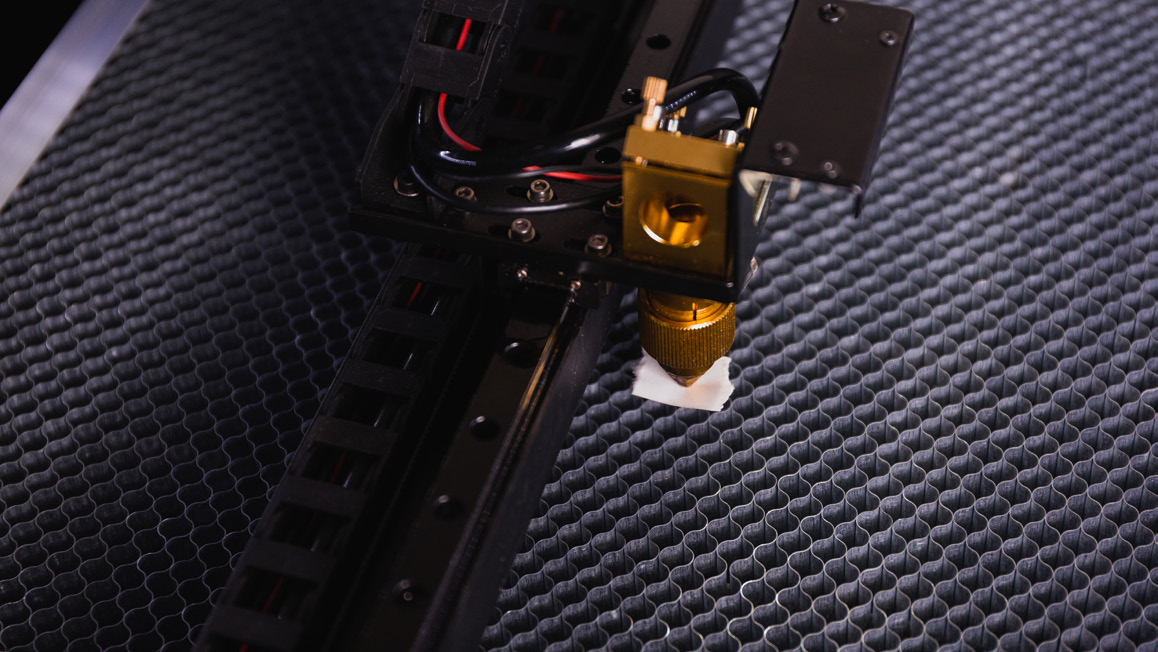 3. Move the laser head to the center of the working area manually. Close the door and press "Laser Pulse".
4. Open the door and check if the dot is located near the center of the circle. If not, the screws behind the third mirror need to be adjusted.

5. The screws behind the third mirror control the mirror angle which is shown in the picture below.
Release the nut on the screws, rotate the screws for the desired direction until the two dots overlap. Tighten the nut slightly back to its position when the adjustment is done.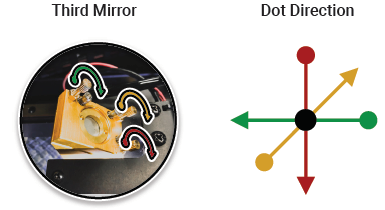 The power of the laser can be distributed evenly to any location on the working area after the adjustments above. The performance should meet the needs of regular operation. Please run "Camera Calibration" again after the optical adjustment. If the verticality of the optical path is required in specific applications, the steps below can be carried out for advanced adjustments.