Please make sure the focus distance is correct by adjusting the focus probe and level adjustment knob.
If there is no laser output when Beambox is running, please refer to 「No Laser Beam Output」.
How to adjust focus?
Engage the focus probe downward.



Rotate the level adjustment knob to move the platform up and down.

Make the surface of the workpiece slightly touches the end of the probe so the height is on the right focus.
Then retract the focus when the adjustment is done.
💡Check the focus before each task.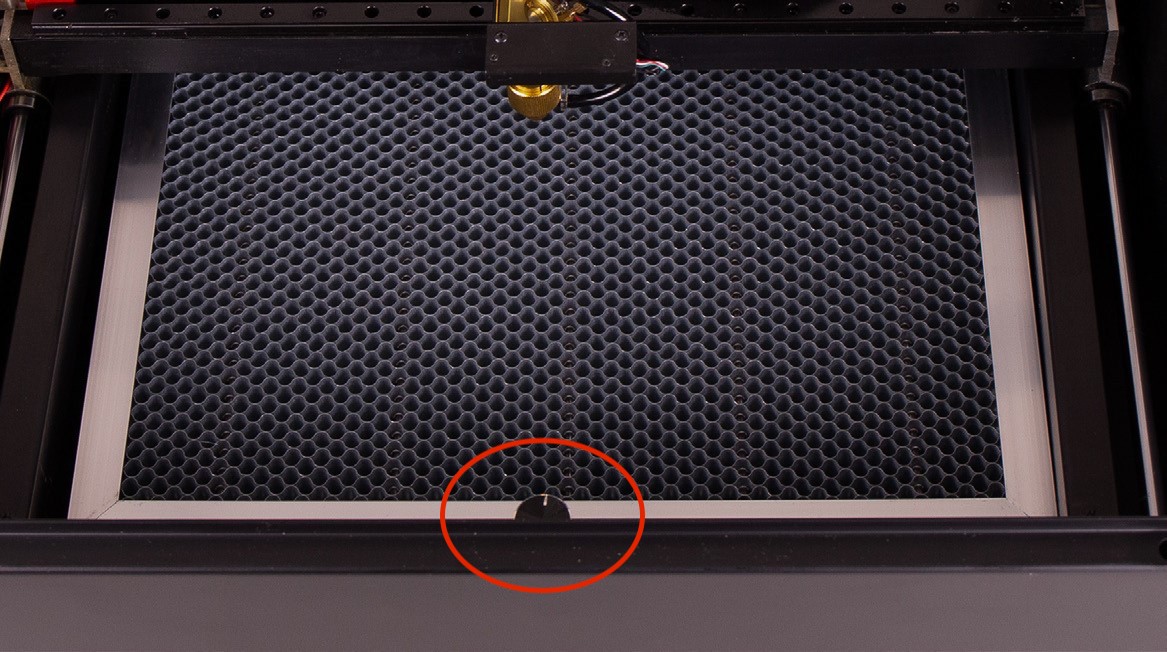 ▲ Rotate the level adjustment knob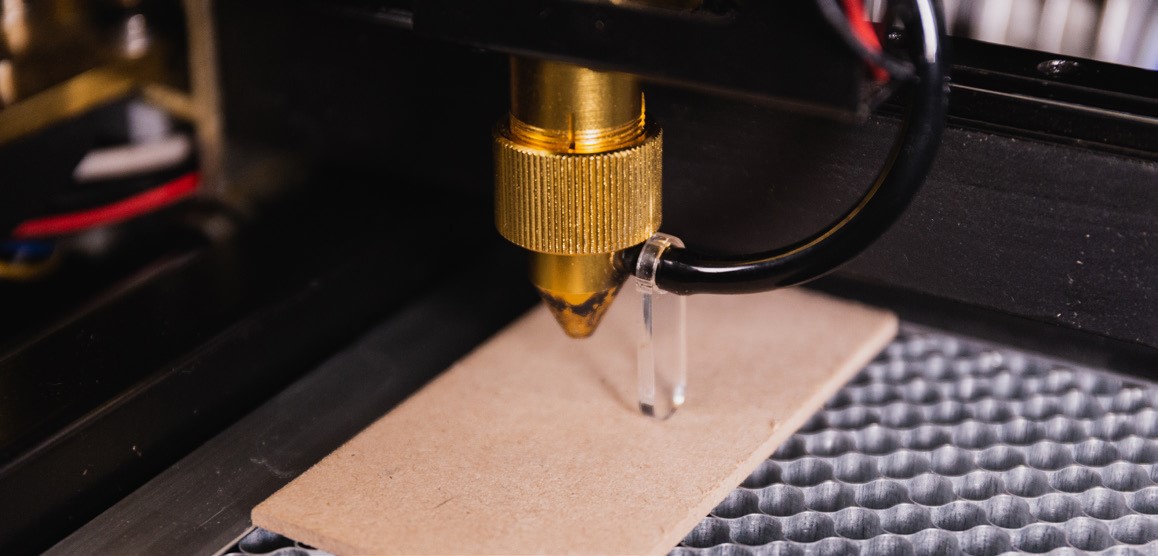 ▲ The probe should precisely touch the surface of the material
Note: Under circumstances without the focus probe, to make sure the object is in focus, you can use "US quarters *6" or "Euro 0.5 *5", which should be equivalent to 12mm (focus distance). Other objects close to this number is viable as well.
💡 If the probe is broken, you may download the dxf file here and make one by yourself. We would recommend using 3mm acrylic for cutting.