Preparation Items :
Self-preparation :
1 | Vacuum cleaner or brush
2 | 75%~99% alcohol
3 | Paper towel or tissue paper.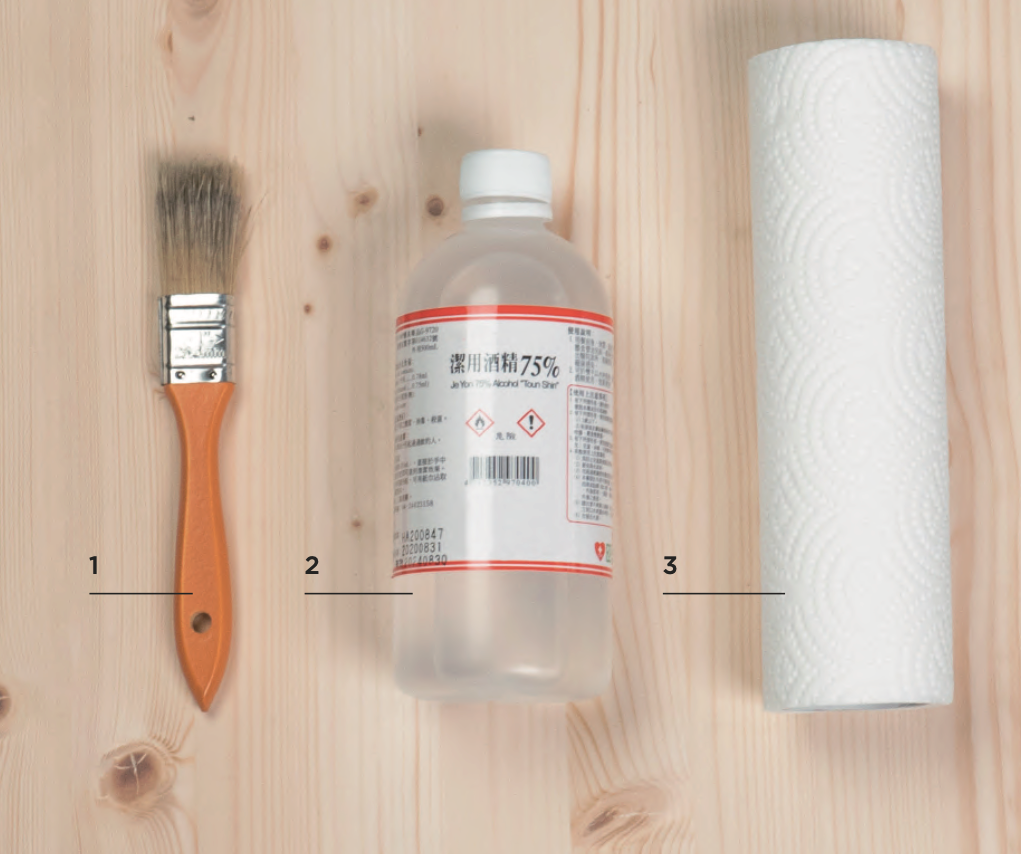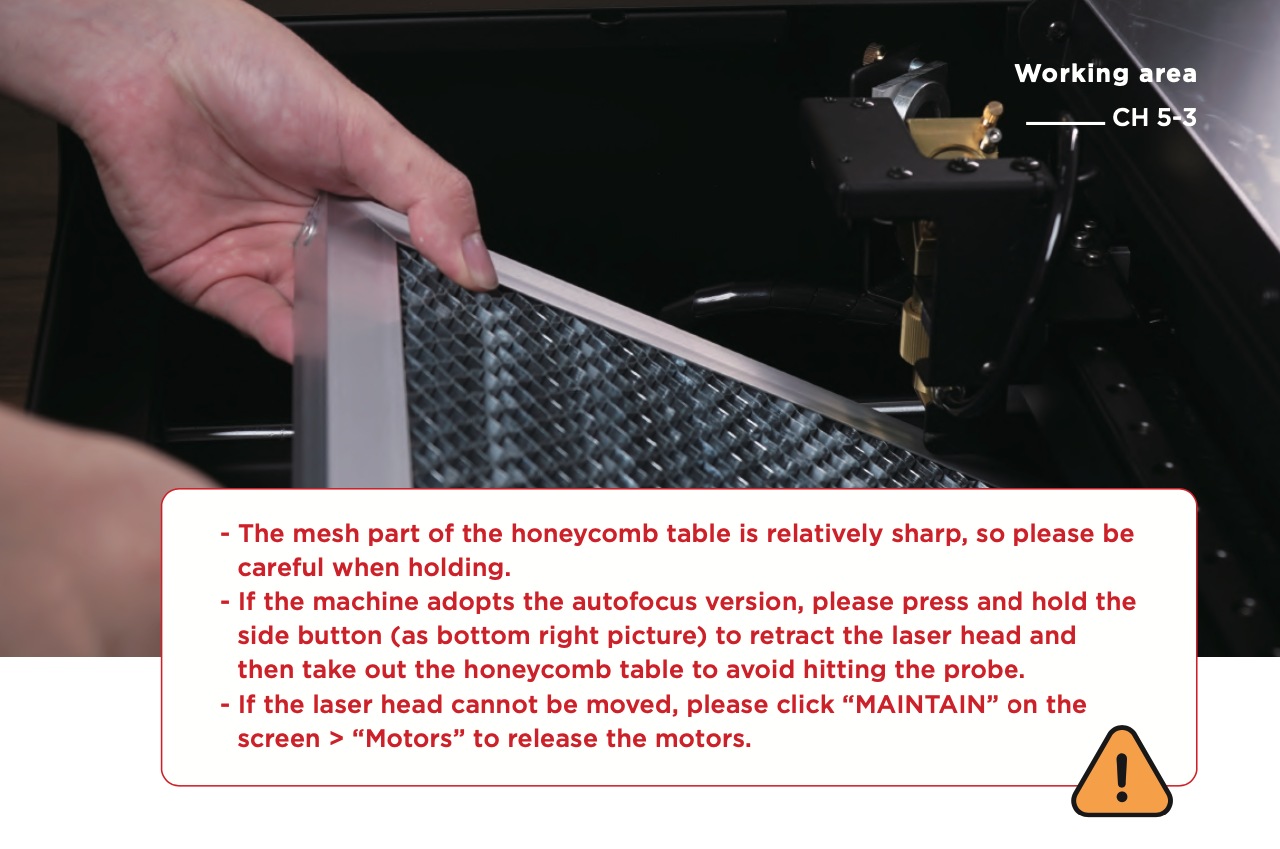 Maintenance Steps:
1. Take the honeycomb table out : Move the laser head to the upper left of the work ing range > Reach the front of the machine, lift the honeycomb table up and pull it out. As shown in the picture above.
2. Clean the chassis : Use a vacuum cleaner or brush to clean the large residue and dust, or directly loosen the 4 screws of the bottom cover to remove the bottom cover for cleaning > Spray the bottom of the chassis with alcohol evenly > Wipe it with pa- per towel or tissue paper after a minute to remove the tar.
3. Put the honeycomb table back : Place the honeycomb table at a 45-degree angle into the chassis and lay it flat.