Laser engraving focuses a high-power laser beam on the surface of the engraving material that instantly heats or vaporizes the material to create an indentation or a cut in the path of the laser beam.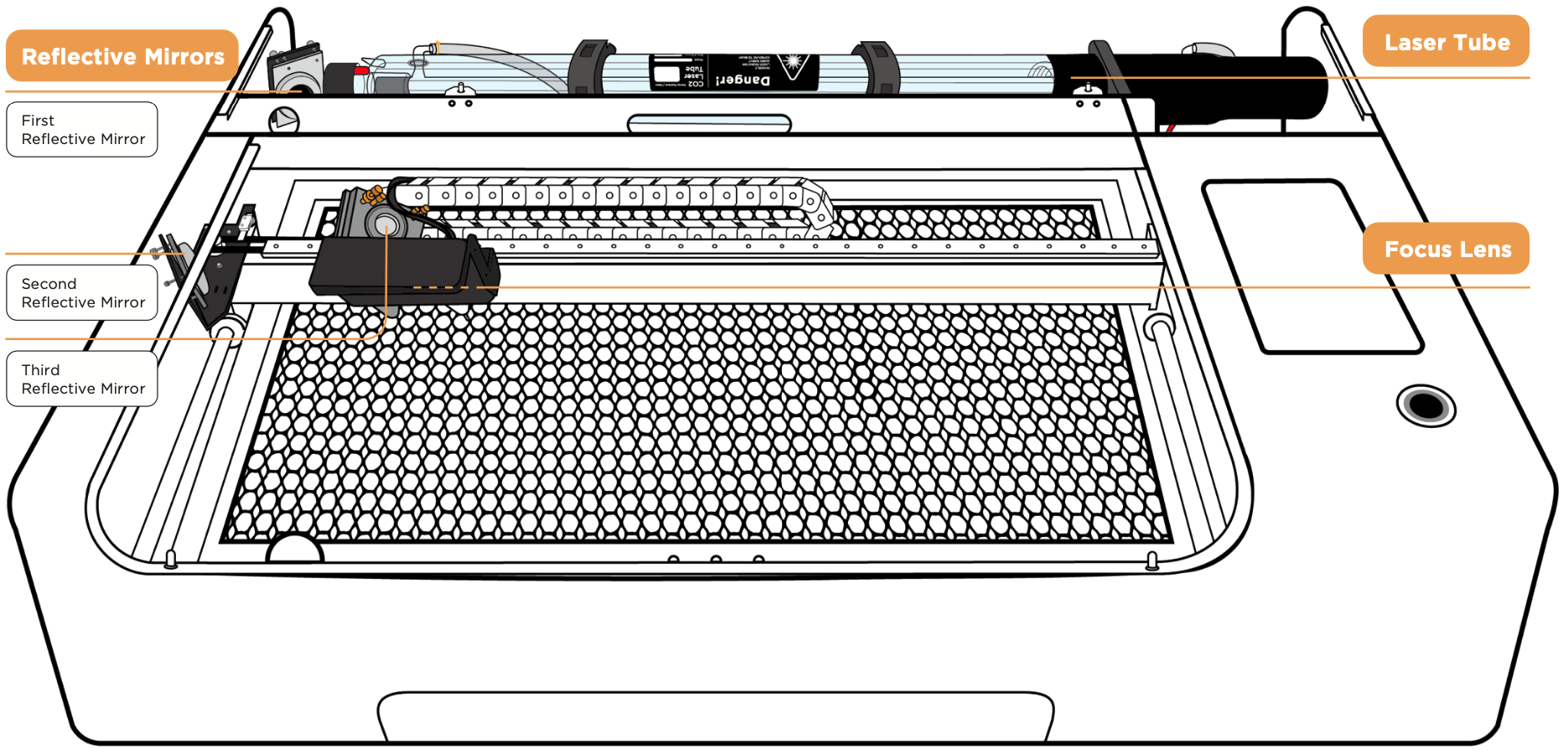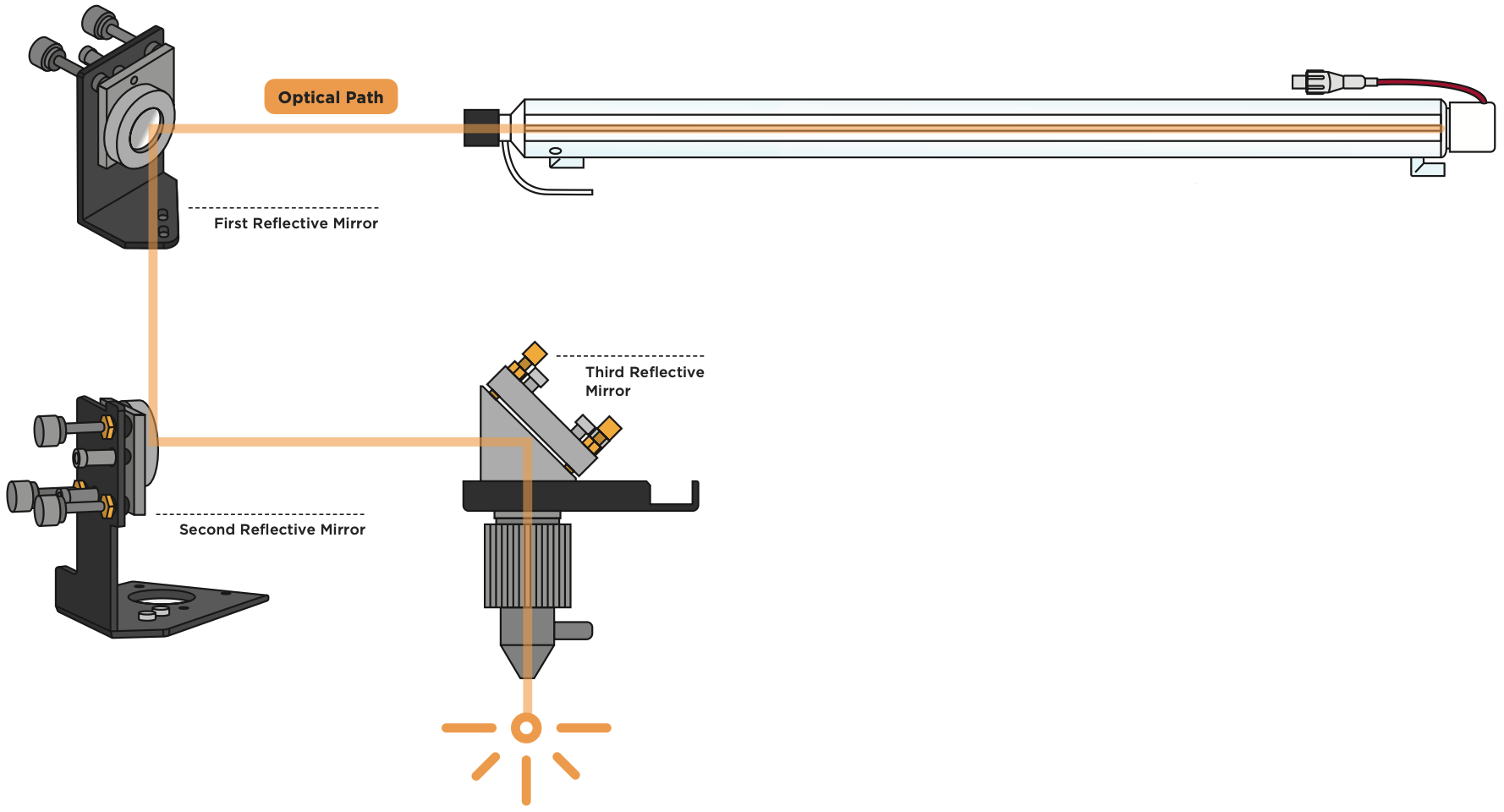 Laser Tube
The HEXA is equipped with a 60W CO2 laser. The electric current excites the CO2 gas inside the sealed glass tube to produce an invisible laser with a wavelength of 10.6
μ
m. The light emitted from the end of the laser tube is about 5 mm in diameter. Due to its small divergence, this laser beam can be transmitted inside the machine with little energy loss.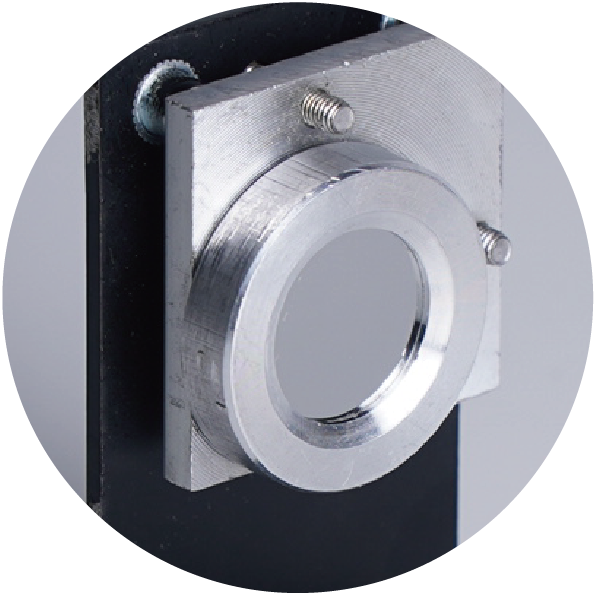 Reflective Mirrors
There are three reflective mirrors inside the machine. The position of the first mirror is fixed, while the motor can move the second and third mirrors to direct the laser beam to any position on the work table. The second mirror moves forward and backward along the Y-axis, while the third mirror moves left and right along the X-axis.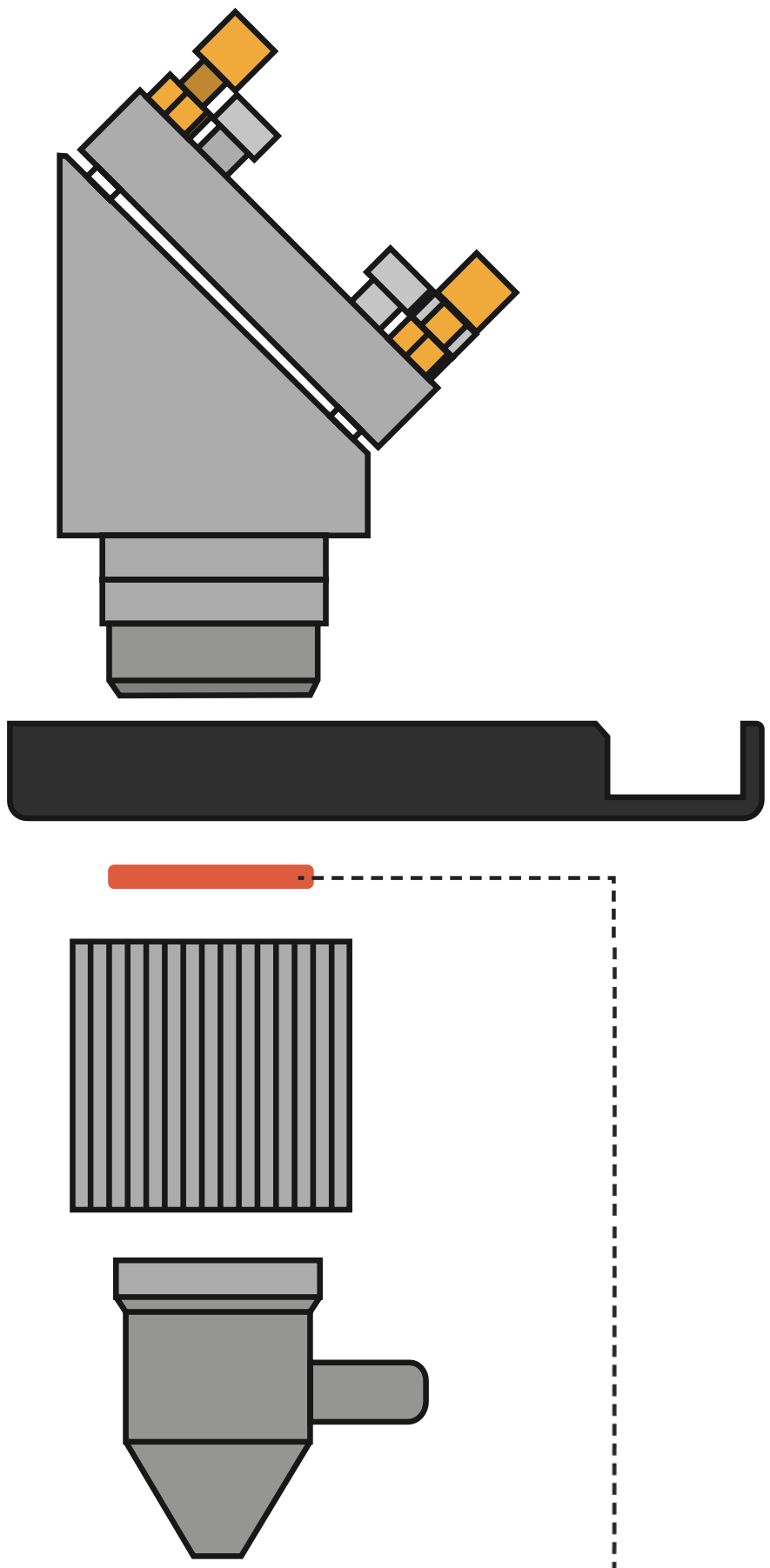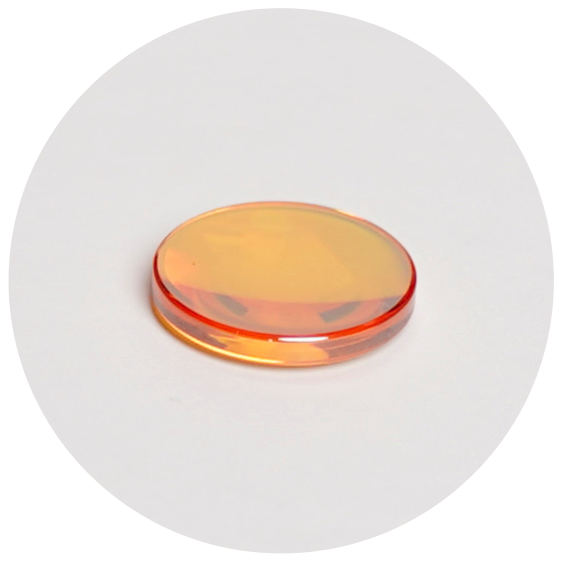 Focus Lens
The third reflection directs the laser beam to the surface of the engraving material. A glass focus lens inside the laser head focuses the beam from about 5mm diameter to about 0.3mm diameter (with a 1.5" lens add-on, it can be 0.2mm) to create a higher energy density that is sufficient to instantly burn through non-metallic materials such as wood and acrylic, metal materials after anodizing, or stainless steel after specific spry processing.