Product & Warning labels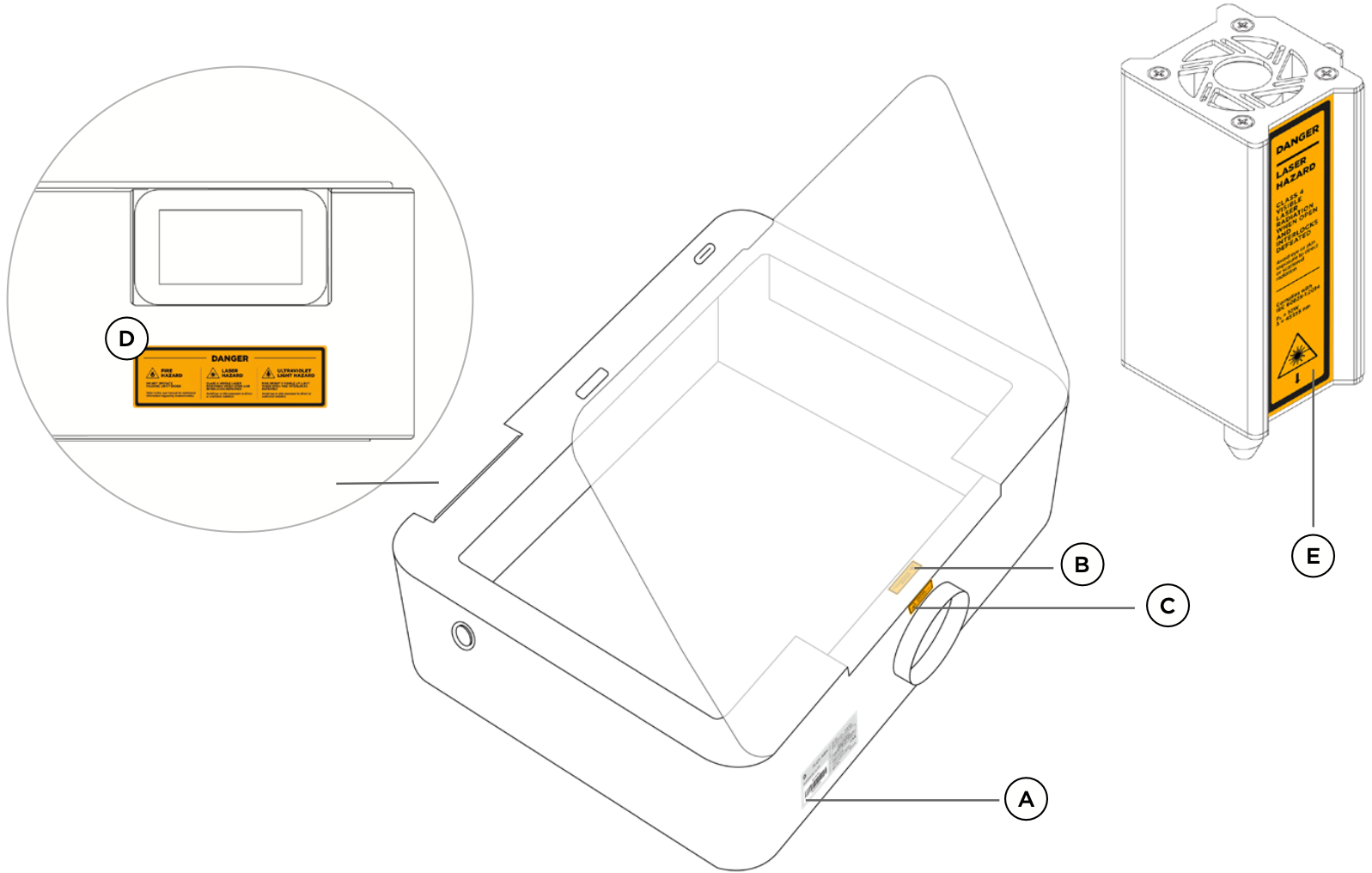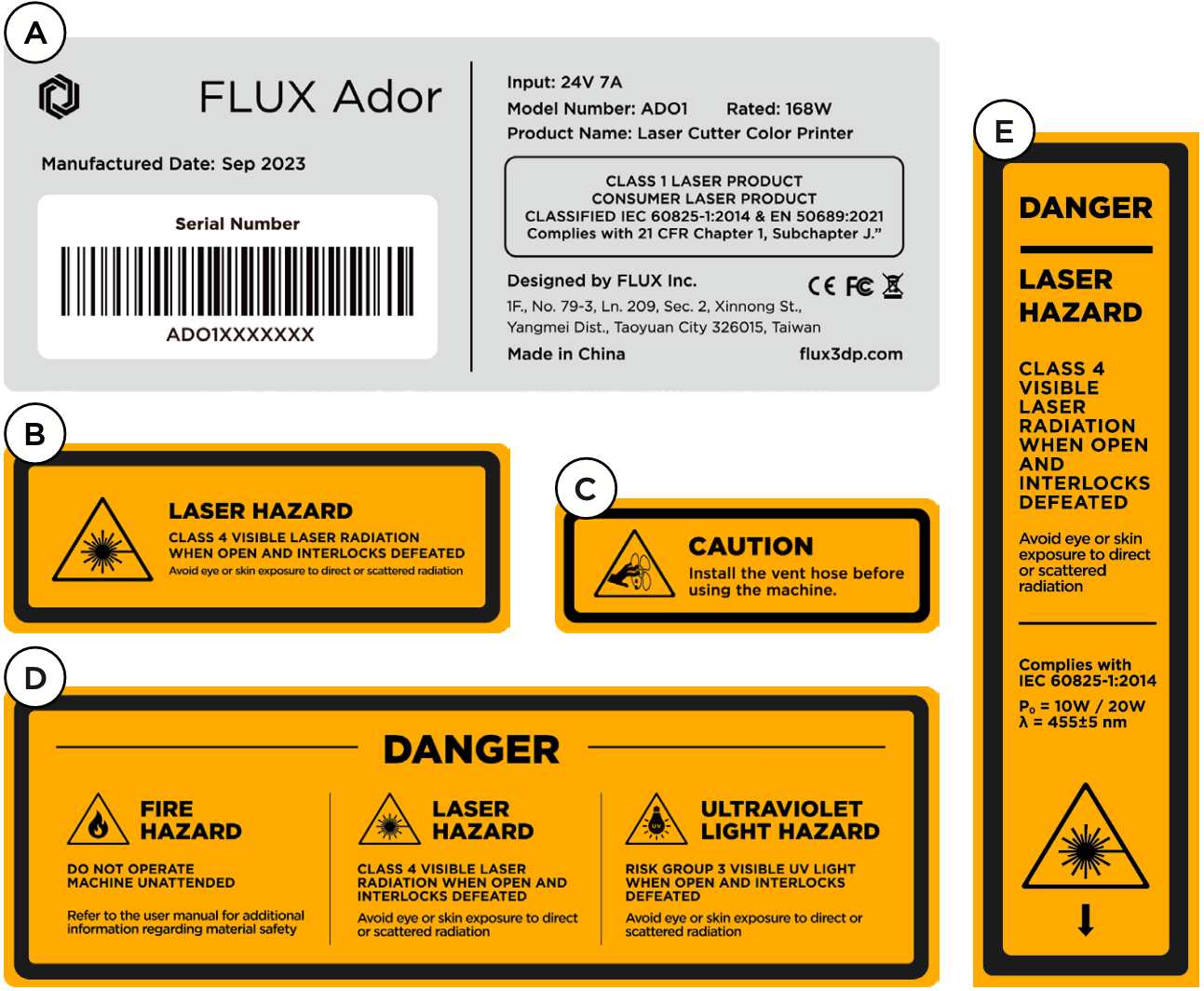 Safety Precautions
|Safety Precautions
⚠ Do not let minors operate alone.
⚠ Confirm that the person who intends to operate the machine has read the safety precautions carefully and followed the instructions in the manual.
⚠ Make sure to install the vent hose properly. An exhaust hose missing or not installed properly will increase the risk of laser, fumes, and dust hazards.
⚠ Do not modify the machine without FLUX authorization.
⚠ Do not try to modify, defeat, or disassemble safety interlocks.
⚠ Do not place the machine in a humid, splashing rain or direct sunlight space. In case of rain or extreme weather, please stop using the machine and put the vent hose inside.
⚠ Do not place liquid, flammable, or explosive objects near the machine.
⚠ Do not place any living beings in the machine. It is strictly prohibited.
⚠ There are no noise hazard concerns as the Ador's working level is below 70 dB.
|Machine Handling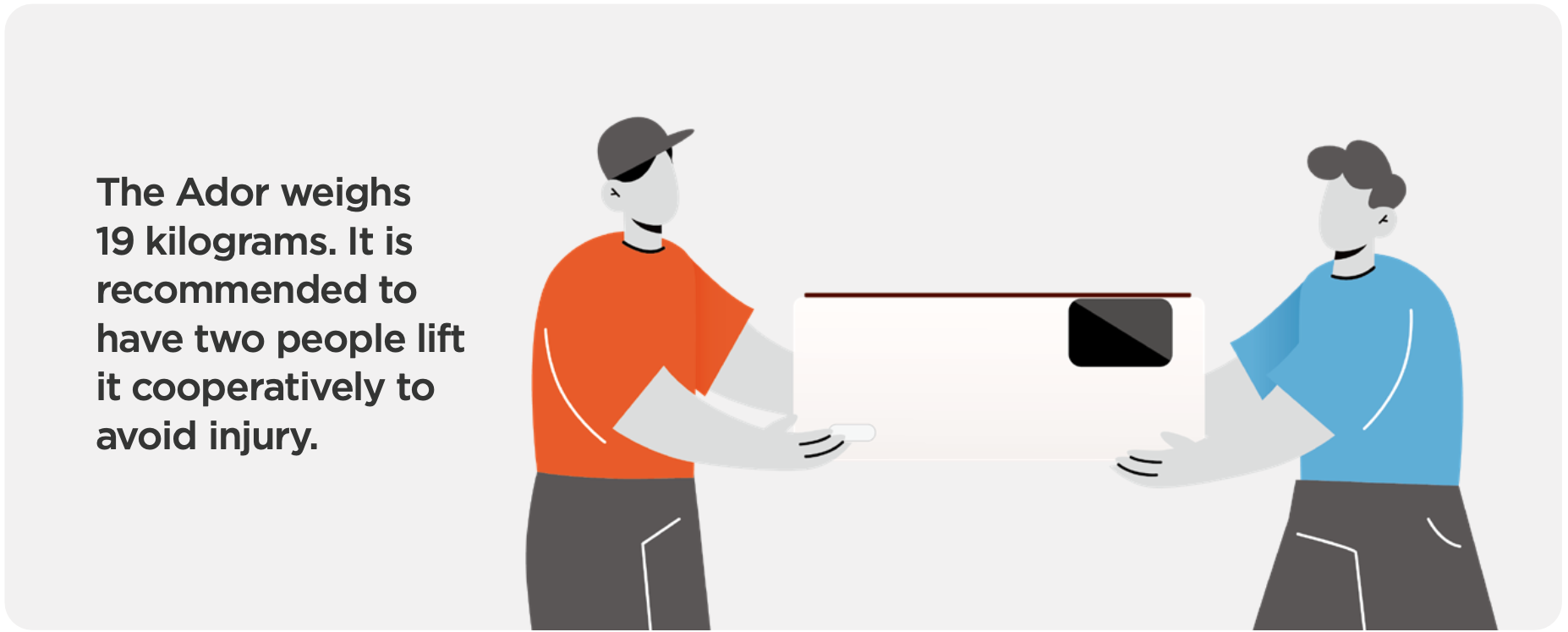 |Fire Hazard
⚠ Do not leave the machine unattended while in use.
⚠ Regularly clean the debris inside the Ador.
⚠ In case of fire, turn off the power immediately and unplug the power cord.
⚠ Always have an accessible, functioning fire extinguisher in the workplace.
⚠ Confirm that the engraving material will not be dangerously burned at high temperatures.
|Laser Safety
FLUX Ador is a Class 1 Laser Product and a Consumer Laser Product, complying with the IEC 60825-1:2014 and EN 50689:2021 certifications. The IEC 60825-1:2014 standard categorizes laser systems into eight safety classes: 1, 1C, 1M, 2, 2M, 3R, 3B, and 4. FLUX Ador is the Class 1 Laser Product, the safest among all classes, and aligns with the laser safety standards set by the International Electrotechnical Commission (IEC). EN 50689:2021 is a laser safety standard designed explicitly for consumer laser products. It guarantees that lasers with this certification meet the highest safety standards for consumer use. These assurances are provided through the laser's enclosed protective housing and interlock safety devices.
|Work Position of Operator