If your machine's serial number matches or exceeds the numbers in the list provided, we highly recommend updating your firmware to version 4.1.6. Ignoring to do so may cause your machine to display a black screen upon startup or get stuck on the FLUX logo without completing the boot process. If you encounter this issue, please follow the steps below for resolution.
Serial numbers:
FBB1CT2230169
FBB1CT1230036
FBB1PT1230051
Step 1:Identify the motherboard version.
Turn off the machine. Remove the screw, open the right cover, and identify whether the motherboard is an EMMC version.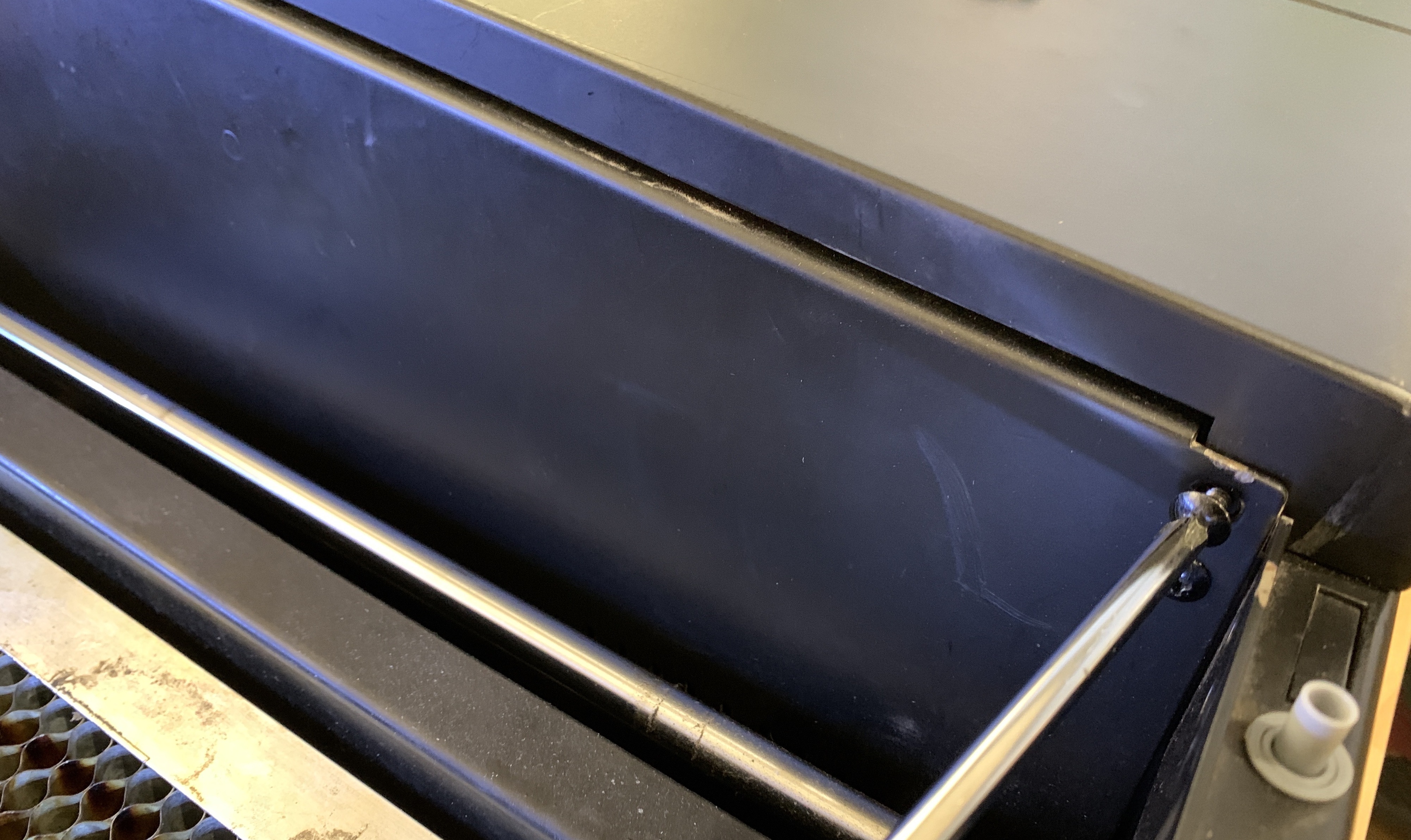 EMMC version (Blackboard without SD card)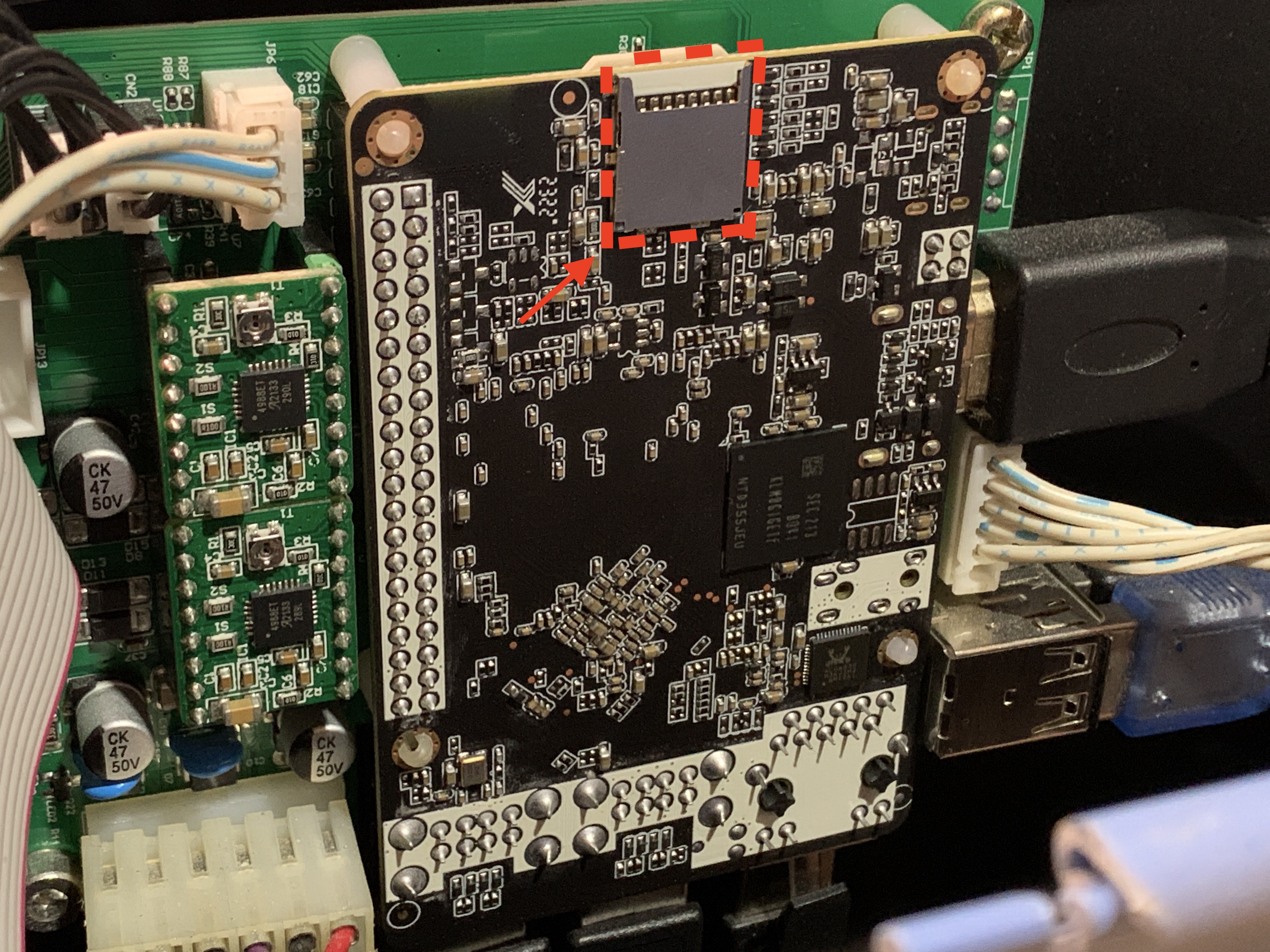 Step 2:Reflash the rescue file into the SD card.
Download the system rescue file that needs to be reflash into the SD card from the link: https://drive.google.com/file/d/1DnITnOv-8SbQngGpjhCI55HGPync840M/view?usp=sharing.(Use zip file directly)


Download the software for the burn process: Windows/macOS is generally burnt similarly. Please select the corresponding software according to your operating system.
The link is as follows –https://www.balena.io/etcher/



Prepare an SD card (with a capacity of at least 8GB), connect a card reader to your computer, and plug in the SD card to the reader. (

There is no need to format the SD card before the burning process.)




Activate the burn process software, and select your operating system to begin. This process will take around 20-30 minutes.
Step 3:Insert the SD card into the machine and turn on the power.
Insert the reflashed SD card into the motherboard slot and power on the machine.
After powering on the machine, the screen will show a blue screen with "No signal."
Please wait for 15 minutes, during which the screen will remain in this blue state.
Step 4:Turn on the machine
After 15 minutes, power off the machine and unplug the SD card.
Power on the machine. It will take a while to boot, and during this time, it will show a blue screen, and the fan will run 100%.
If the screen enters the main page and the rescue update is completed.
If the screen cannot enter the main page, the update has failed.
Please repeat Steps 3 & 4 to unplug and reinsert the SD card, and extend the waiting time in Step 3 to 20 minutes.