Reasons:
1. When the laser cuts through a material, it reaches the honeycomb tray. The honeycomb tray reflects the laser energy to some extent, causing certain burn marks on the back of the material.
2. To ensure cutting efficiency, the preset parameters are designed to be slightly higher, to make sure that it cuts through easily. However, the preset parameters are just for reference, for desired effects, adjustments and testings for individual cases are required.
Solutions:
1. Try propping up the material, to prevent the reflected laser energy from directly effecting the back of a material.
2. Try cutting tests to discover the most suitable parameters for a certain material. This set of parameters should be able to cut through the material with ease, but not overloaded with laser energy that leaves the back of the material with burn marks.
Material Cutting Tests:
(Path - Beam Studio > File > Examples > Material Cutting Test)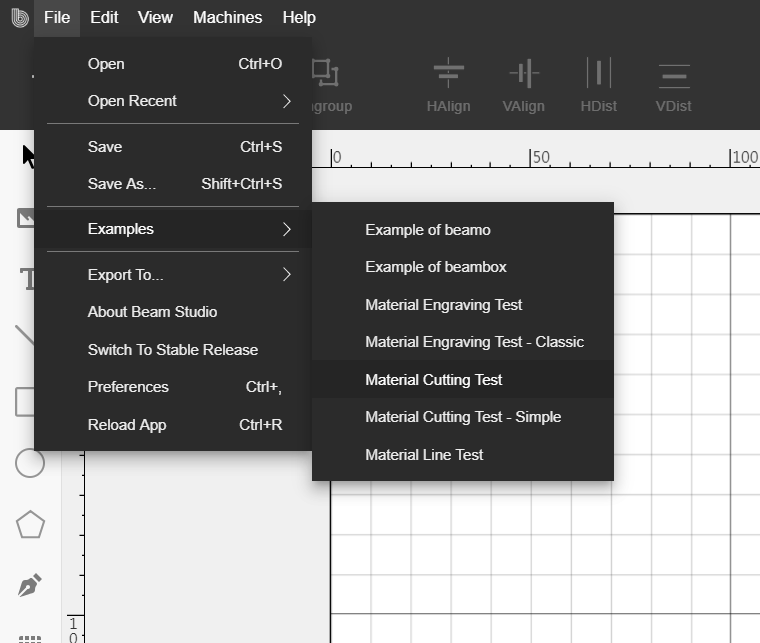 (The test window below should appear after selecting.)