Please read the following safety precautions carefully before starting to operate the beamo. beamo generates a high-power laser, and improper operation may result in fire, visual impairment, skin burns, inhalation of toxic substances, and other safety hazards to personnel and property.

Do not leave beamo unattended. Press the pause button if you need to leave.

Do not stare at the laser flashes constantly.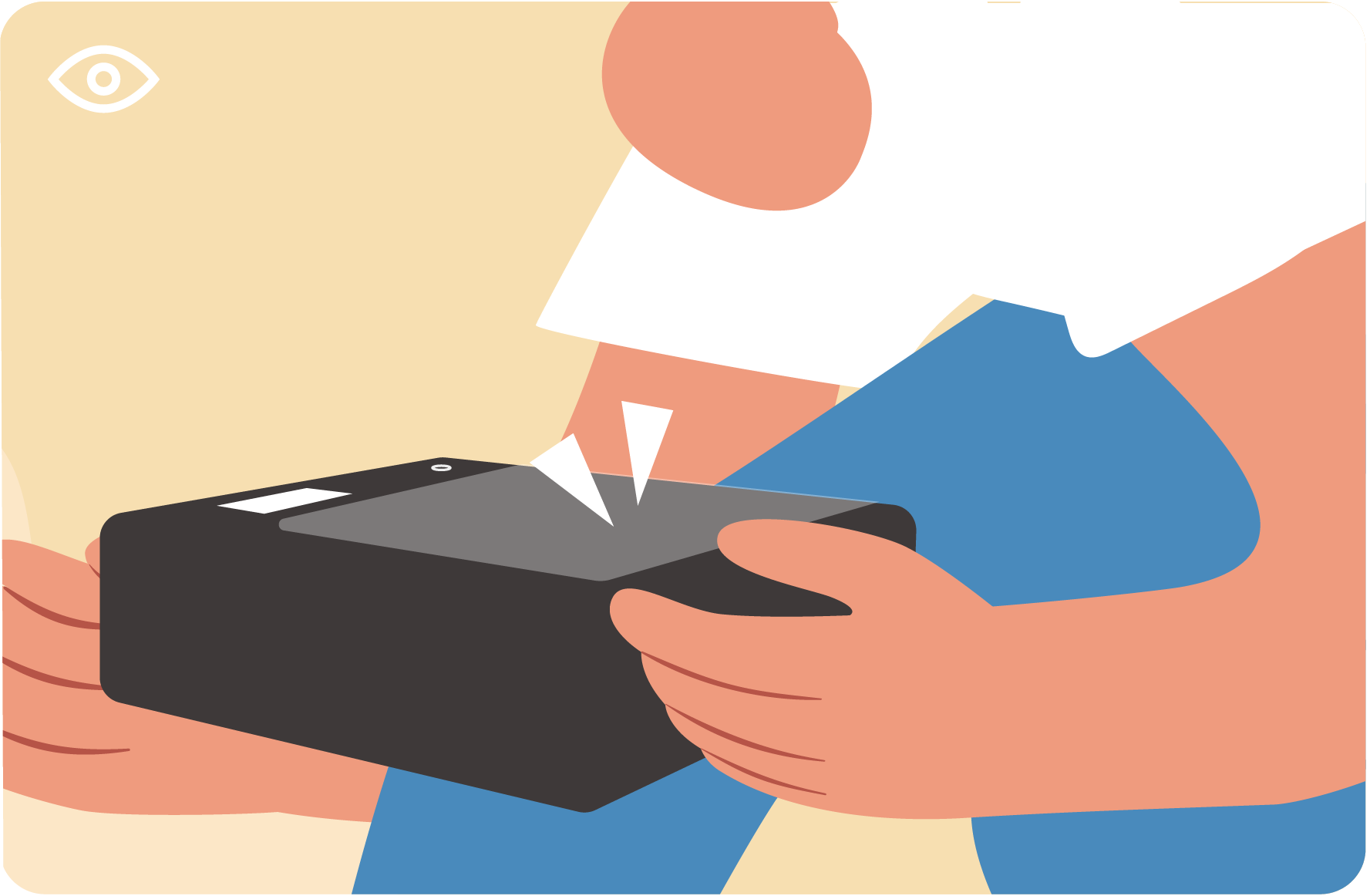 Please confirm that the engraving material will not be dangerous when burned at high temperatures.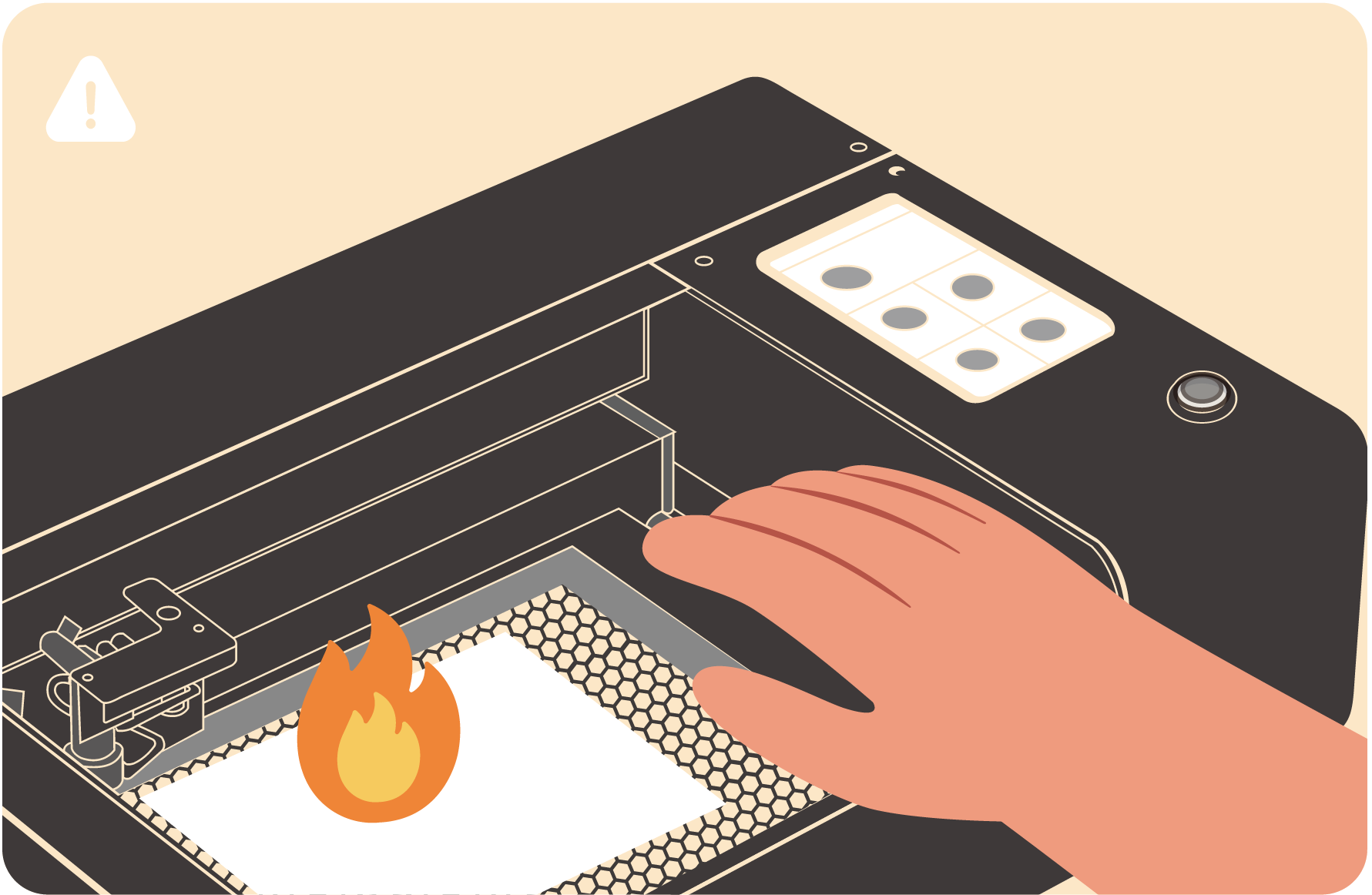 Always have a functioning fire extinguisher in the working environment.
Do not disassemble the beamo without the authorization of FLUX.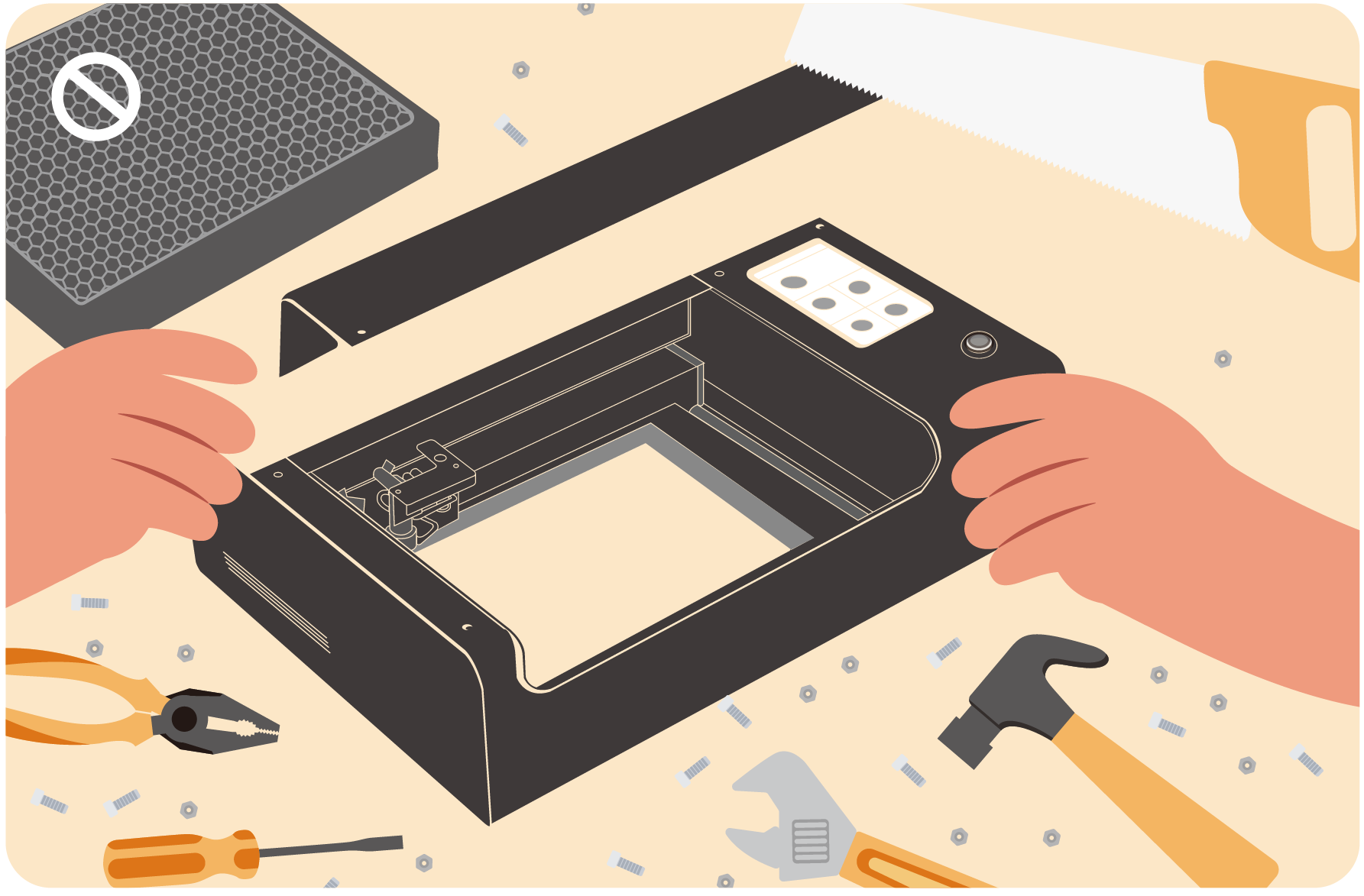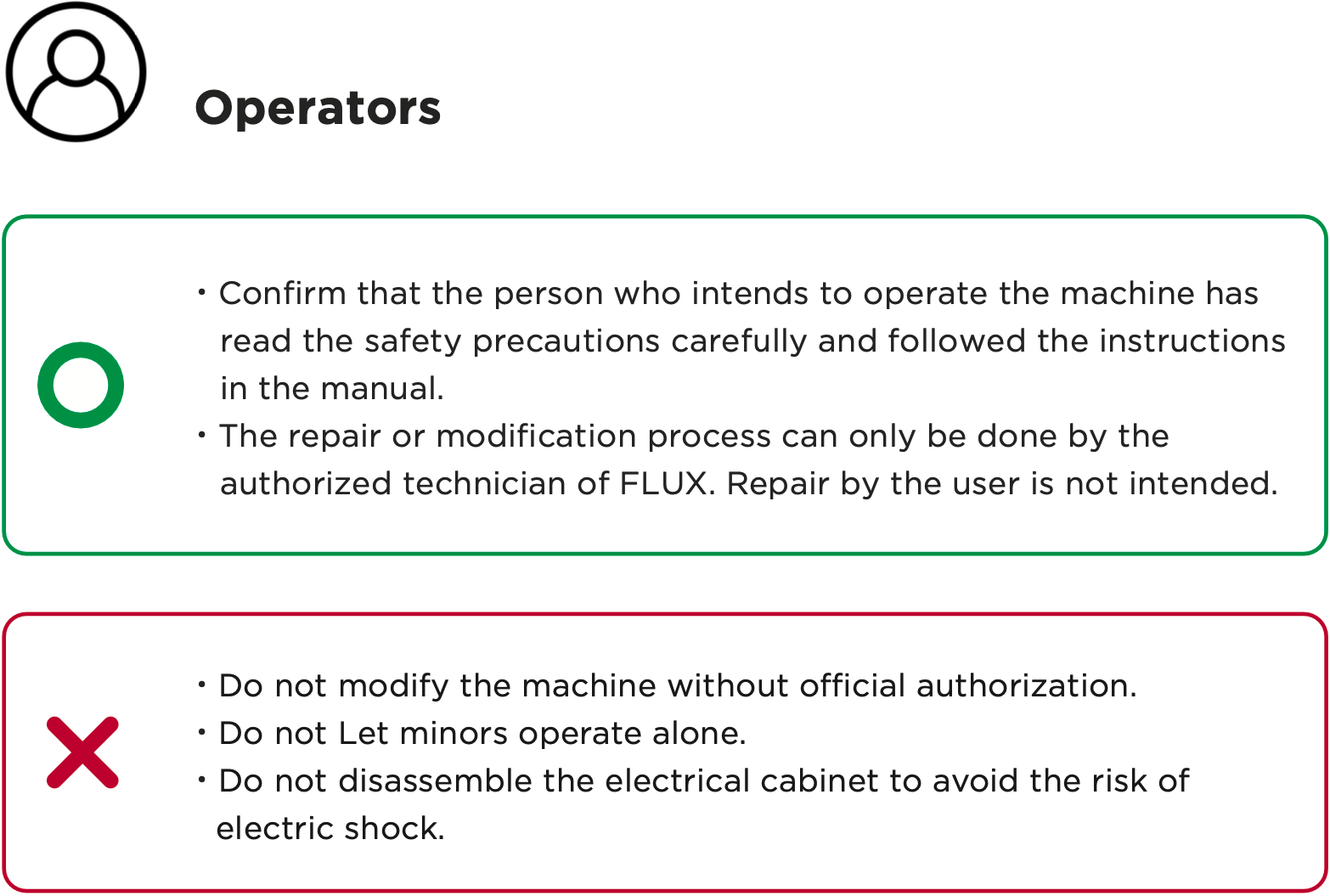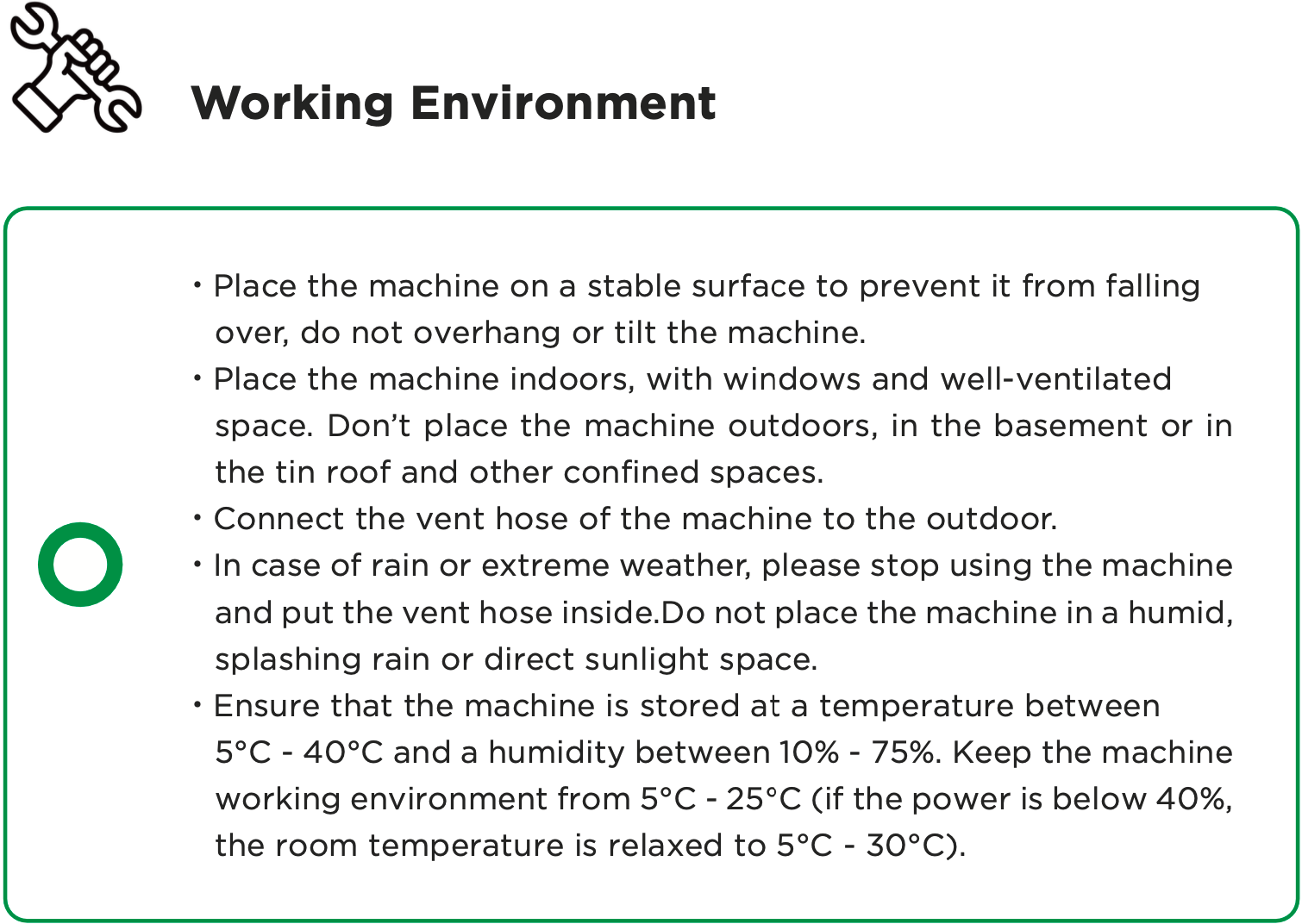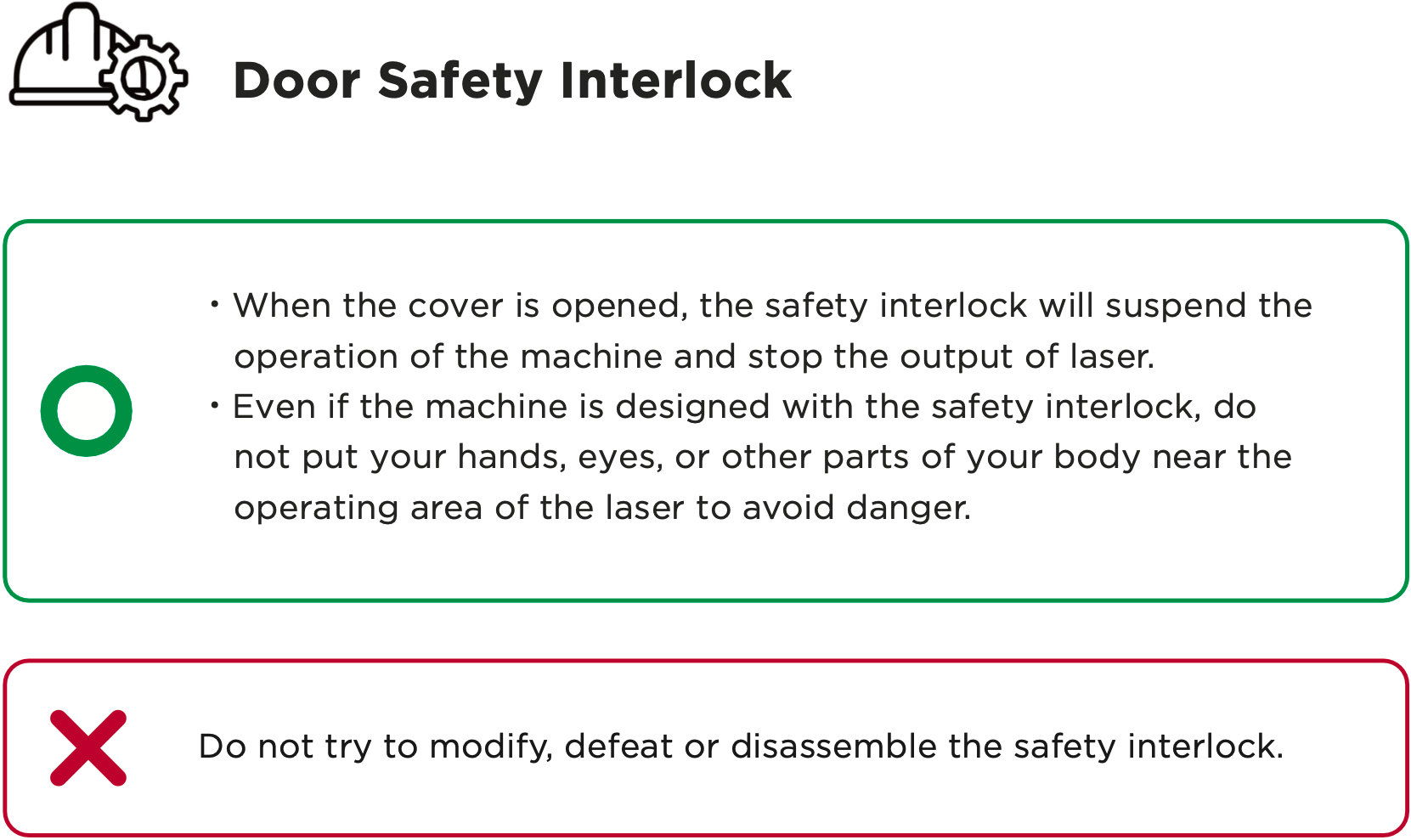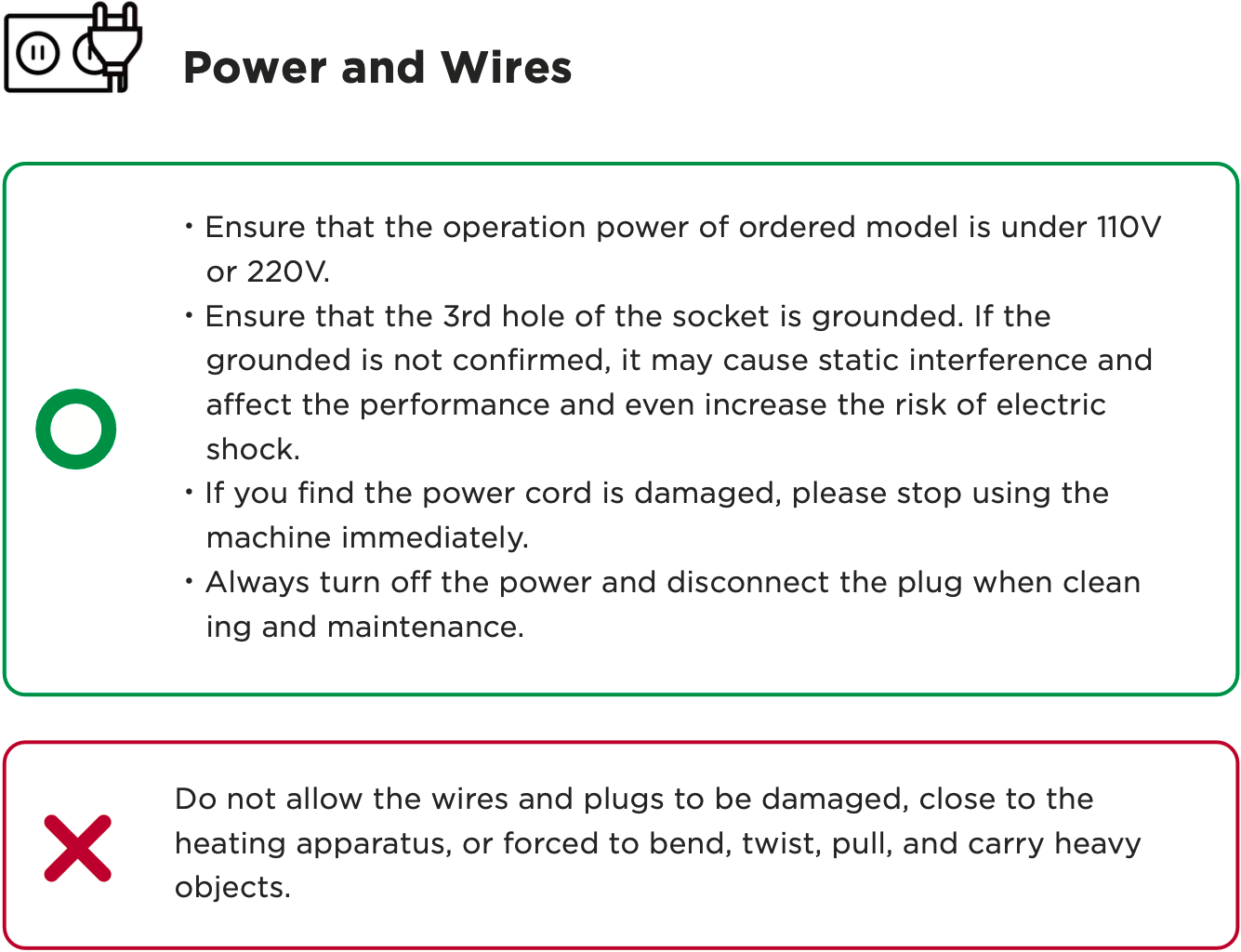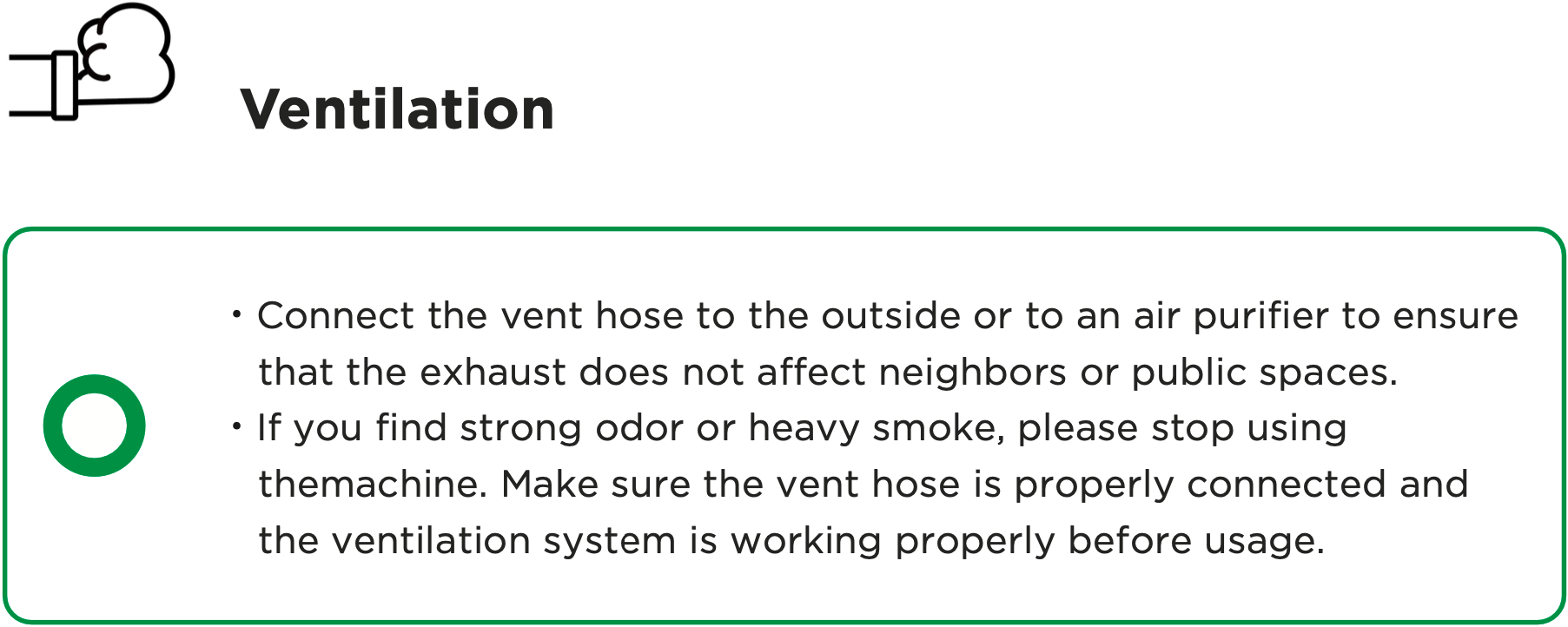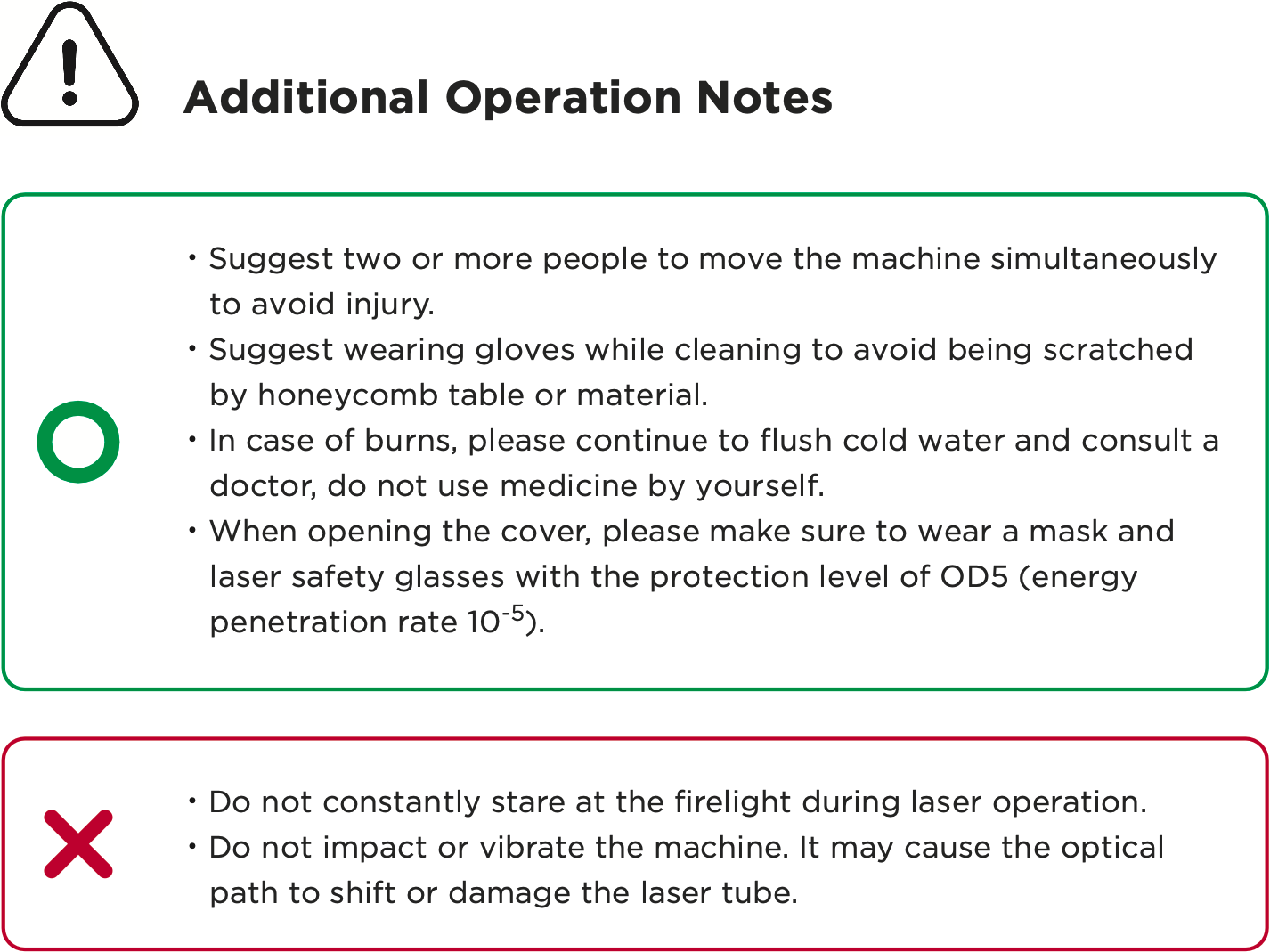 Work Position of Operator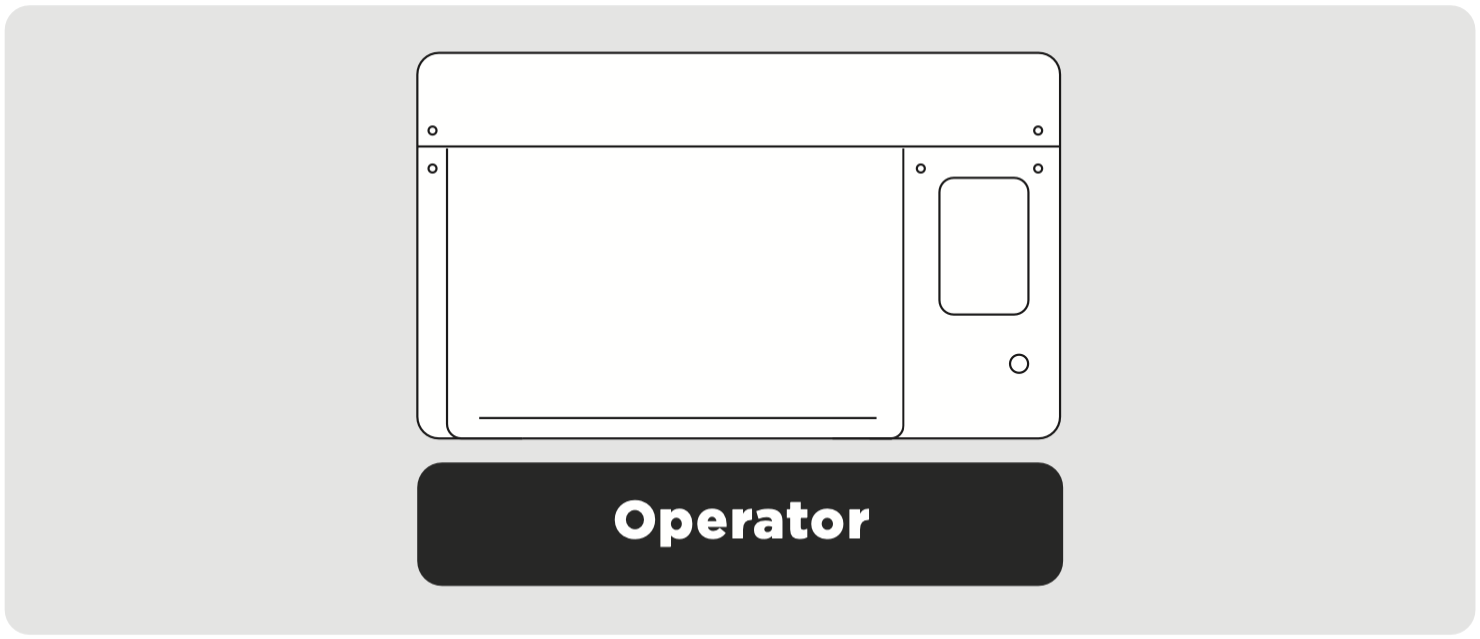 Laser Safety
They are divided into eight safety classes to assess the potential hazards of laser systems: 1, 1C, 1M, 2, 2M, 3R, 3B, and 4. FLUX beamo is a Class 1 Laser Product. A class 1 laser product is a device the safest of all classes and complies with laser safety standards from the International Electrotechnical Commission (IEC). These regulations ensure that lasers identified with a "Class 1 laser product" are safe. This is guaranteed by its enclosed protective housing and its safety devices.
FLUX beamo works with a laser source that emits intense and invisible laser light. The interlock ensures the laser stops if the door cover is opened during the task. Safety interlock switches on the front panel turn off the laser immediately if they are opened. Do not place magnets near the front panel or doors, as they can interfere with the switches. Do not try to defeat the switches.
The accessible laser light is hazardous to the eye and the skin if the protective housing or interlock is defeated, modified, or removed. Without protective devices, this direct light or diffused reflected light is dangerous to both persons and objects!
Do not modify or disassemble your beamo. Attempting to modify or service the unit may result in hazardous laser light exposure. Therefore, all services must be performed only by factory-authorized technicians or only be modified with official authorization.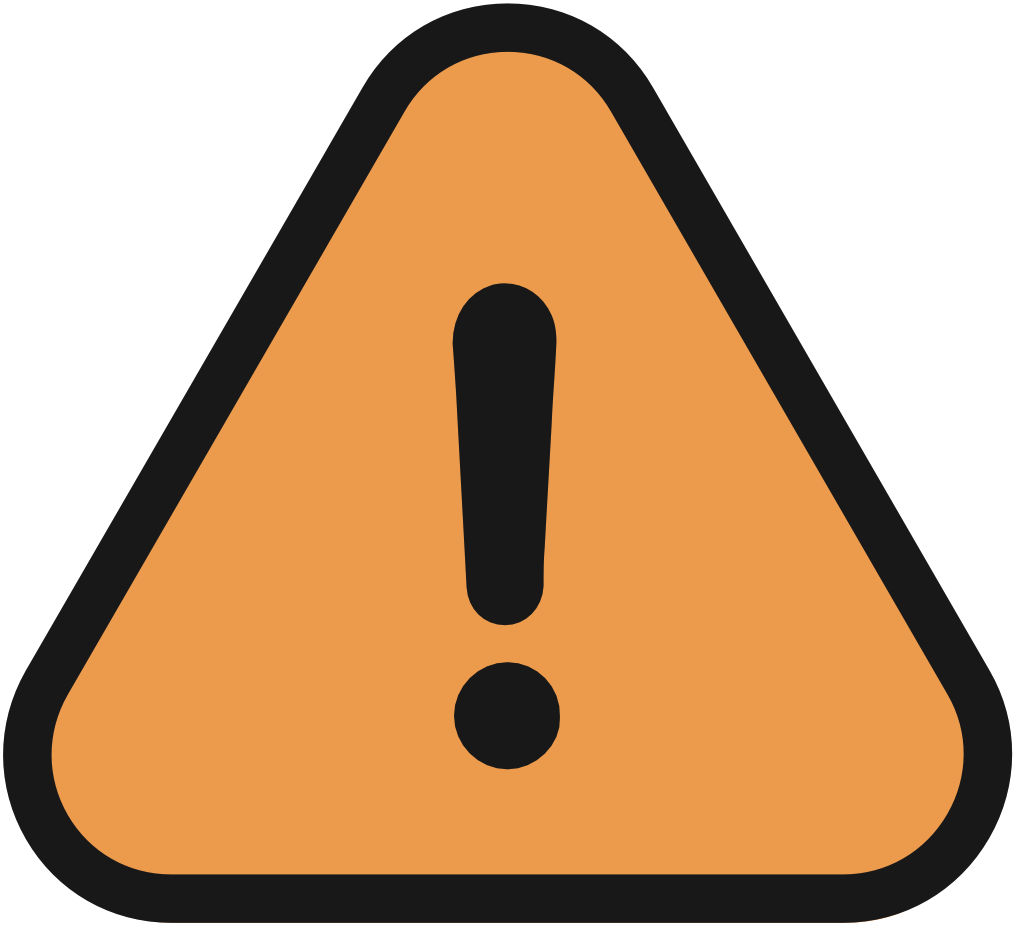 EU Declaration of Conformity