Hi, congrats! You've done the first step. Now we will need to load the filament, so your Delta can have the material to build 3d objects. 
If you use Windows, please remember installing the Visual C++ 2015 Redistributable.
Visual C++ 2015 Redistributable Download : 
https://www.microsoft.com/en-us/download/details.aspx?id=48145
Before we start
Before we start printing, let's get to know its definitions. 
QUALITY
Choose the quality of printing.
RAFT
Turn on / off for the raft
SUPPORT
Turn on / off for the support
ADVANCED
You can set advanced parameters for the printing task
PREVIEW
Preview the route for object printing after slicing.
Preparation
Kindly read the instruction of accessories in advance.
Confirm that the connector of the toolhead is facing the front side of the machine. The cable should not be twisted and should be smoothly arranged then plugged. Also check if the balls are lubricated. 
Follow the tutorial to load filament. If you are not in the tutorial mode, you can use Device > [ Your Delta name ] > Change Filament to open the tool dialog.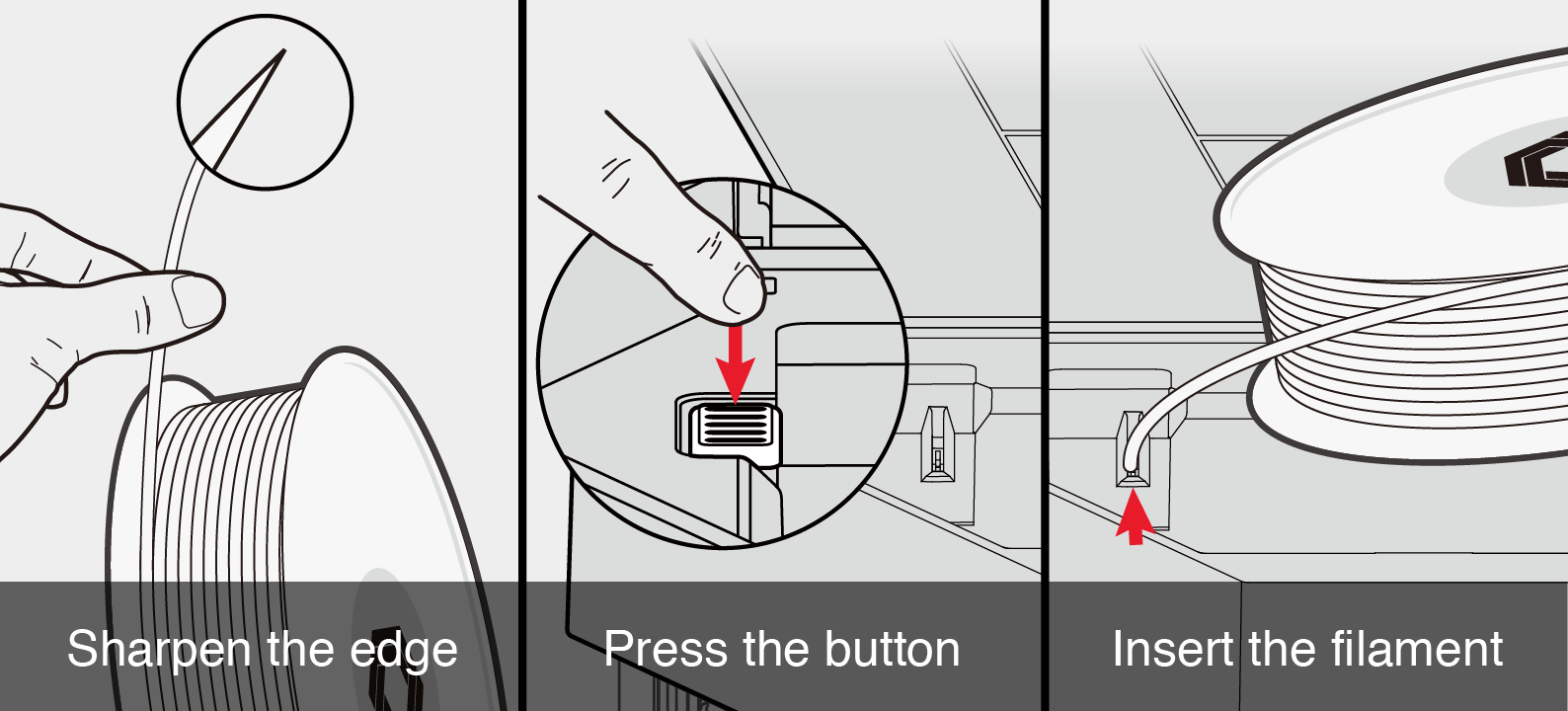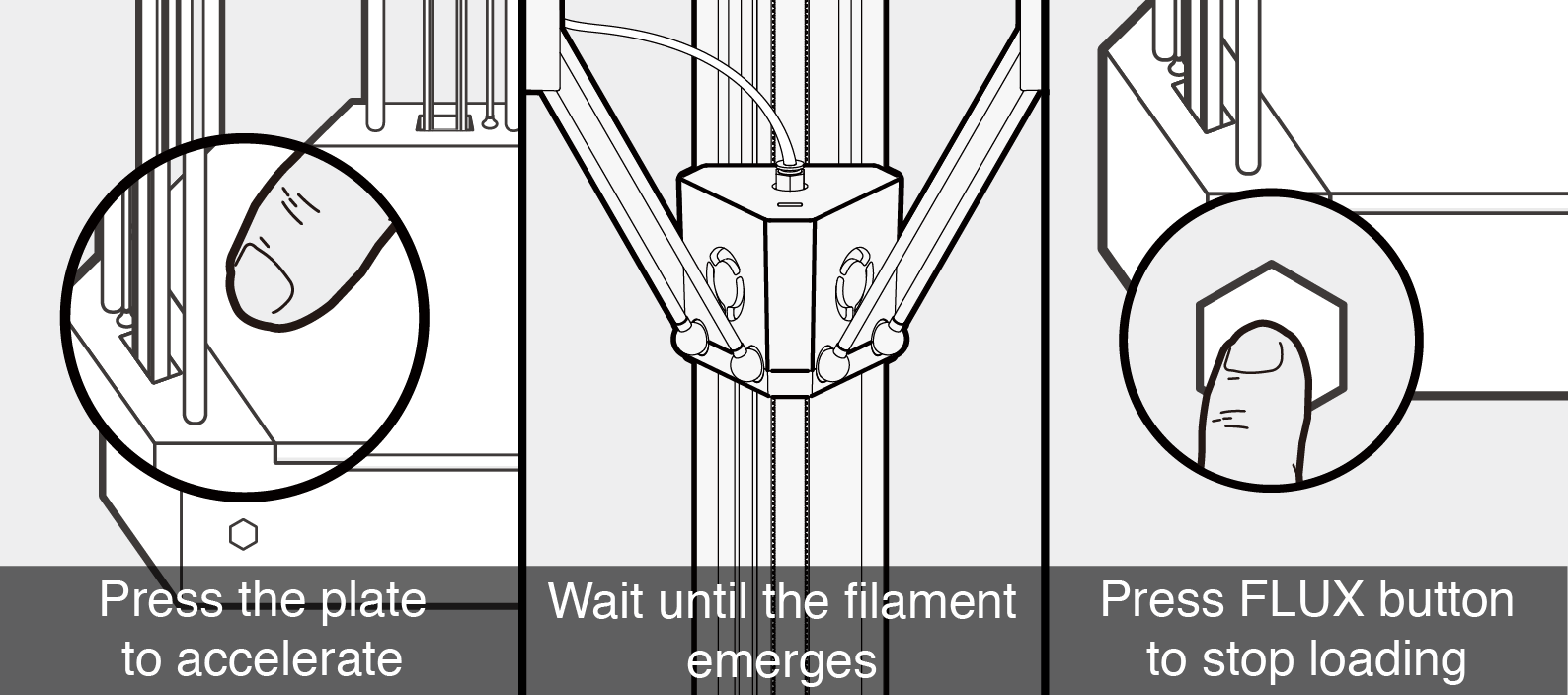 Troubleshooting: Printing toolhead won't heat and stops at 20° C
Operation Steps
STEP 1 : 
Make sure you're using the face without grid ( the grid is for laser ), apply glue stick with 3 - 4 layers and wait till it's dry. Drying the glue please refer to (link)
STEP 2 :
If you were not using tutorial, drag STL into FLUX Studio, then click start. Otherwise, follow the tutorial.
STEP 3 :
Right after you started, your printhead will start heating to 170C, and after heating, FLUX Delta will start the auto-calibration process.
** This article is currently being edited, apologize for the low quality video. **
When the leveling is done, the printhead will heat a little bit, and the real print get started, first layer is always the key process. Make sure the printed object is attached on the base plate, and not dragged by the printhead.
STEP 4:
If the first layer is attached well, you can leave the Delta printing and your computer turned off. Watch an episode of House of Cards on Netflix and your first object will be done.