Before we start
Before we start scanning, let's get to know its definitions.
QUALITY
Choose the quality of scanning.
CALIBRATE
Button to proceed calibration. Please follow the guide of FLUX Studio for calibration.
Preparation
From fig below, pull off the scanning camera until it makes a sound at the end.

Place the calibration tool in the slot of the scanner platform, as shown in the following picture.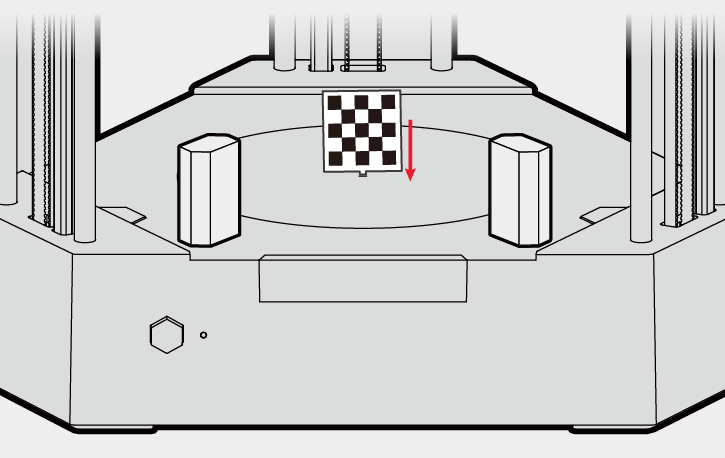 Operation Steps
STEP 1:
Place the object in the center of the base after calibration. You won't need the metal plate for scanning.
STEP 2:
Press Go to start scanning task.
** Tip : Get Better Scanning Quality