It is recommended that the water should be changed once every 3 months.
Add water
1. Remove the screw on the handle of the back lid and open the lid.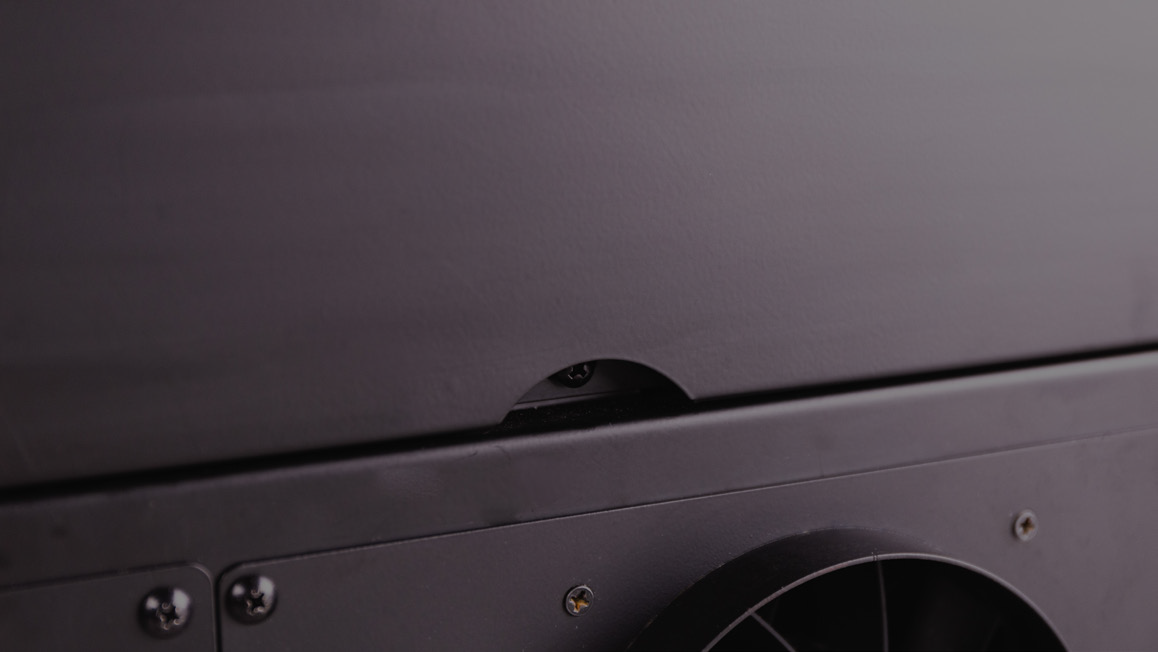 2. Open the water tank and fill in cooling water with a funnel. Seal the tank when finished.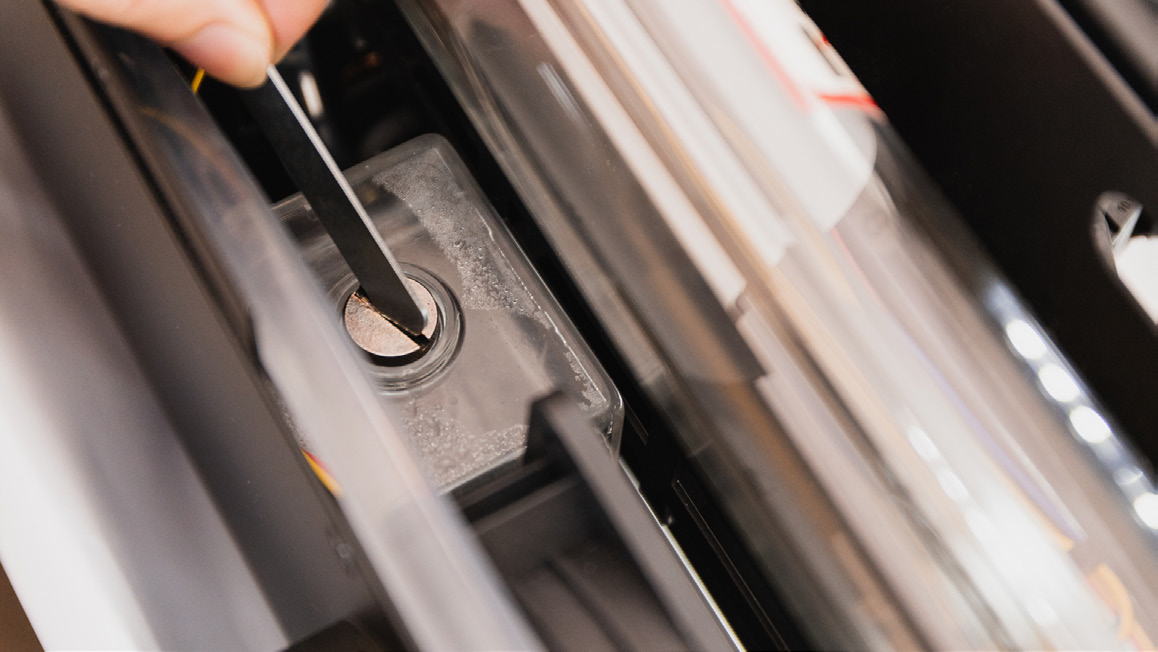 ▲ Open the water tank with the small wrench
3. Fill the tank with a funnel. Watch the water level carefully to prevent it from spilling over.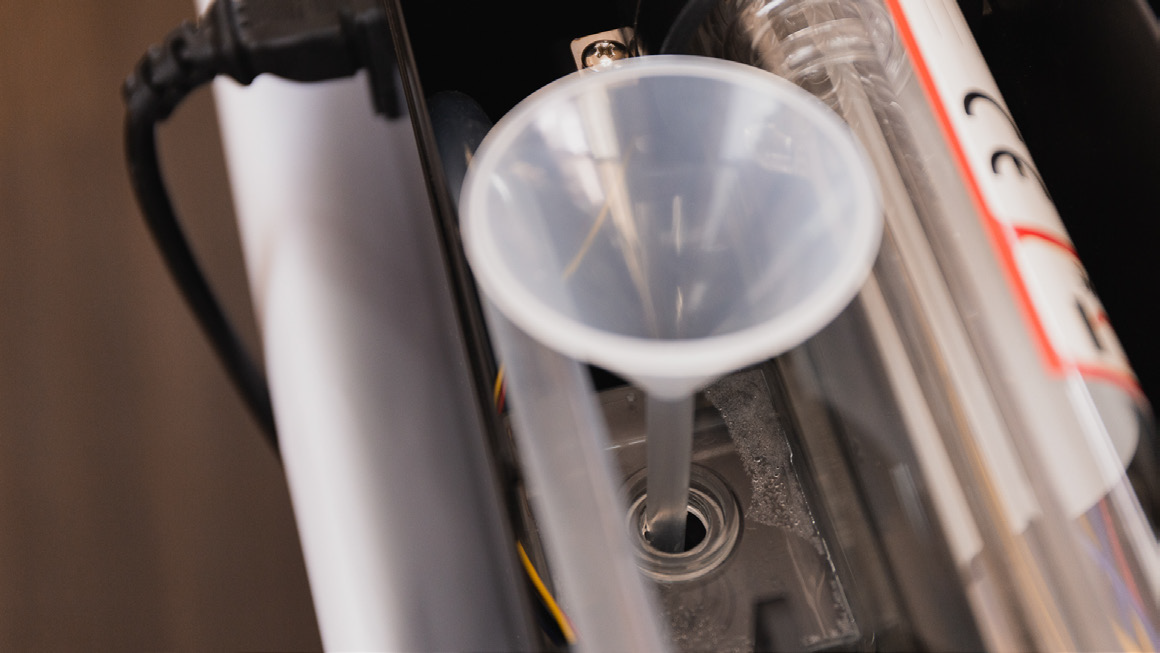 Watch the water level carefully to prevent it from spilling over. Distilled water is strongly recommended.
4. Restart the machine. Touch Panel > Maintenance > Pump. The water in the tank will be pushed into the cooling system. Repeat steps 3, 4 until the water level of the tank no longer decreases.
5. Test flow speed: go to Touchscreen > Machine > Hardware setting > Test Flow Speed.
Normally, the result for the Beambox series should be at least 1L.

Too many bubbles sticking in the laser tube may decrease the cooling efficiency. It is recommended to fill the water tank more than 80% to decrease bubble generation.
Change water
1. Repeat step 1 from 「Add water」
2. Remove the hose clamp with pliers and pull apart the hose from the white connector of the flow sensor. Place the two ends of the hose into a container to prevent water from spilling out.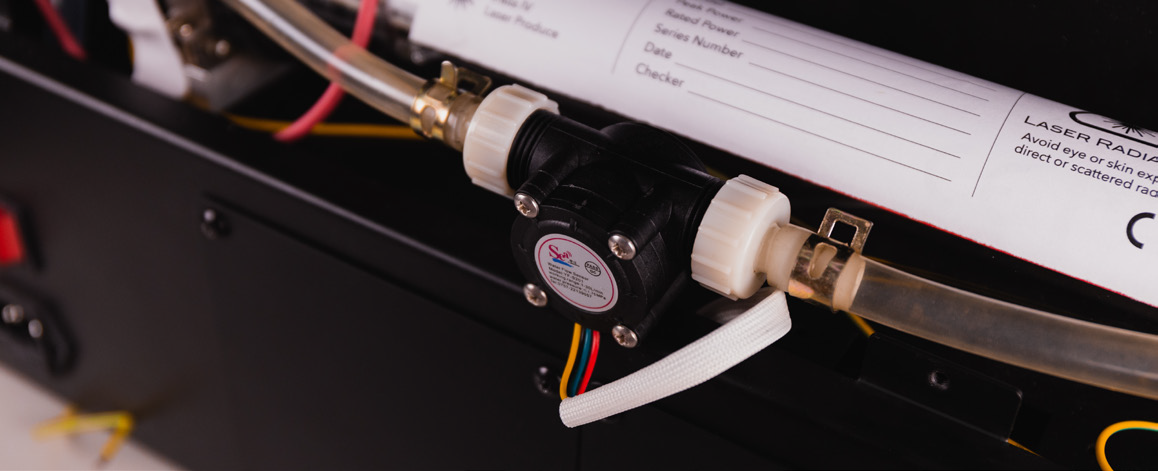 3. Blow air into one end of the water pipe so the water will come out of the other end.
4. Repeat step 2~5 from 「Add water」
Here is another video tutorial for water cooler Maintenance.
Thanks for Mr. Dav Glass' Sharing.