If the actual engraving results vary from what is shown in the software's camera preview, please check the following:
1. Focus Plane Correction
Please make sure whether the focus probe comes in contact with the object surface when toggled downwards. The platform height needs to be adjusted each time a new material is placed on the surface. If you're using autofocus add-on, make sure your laser head is at the right height.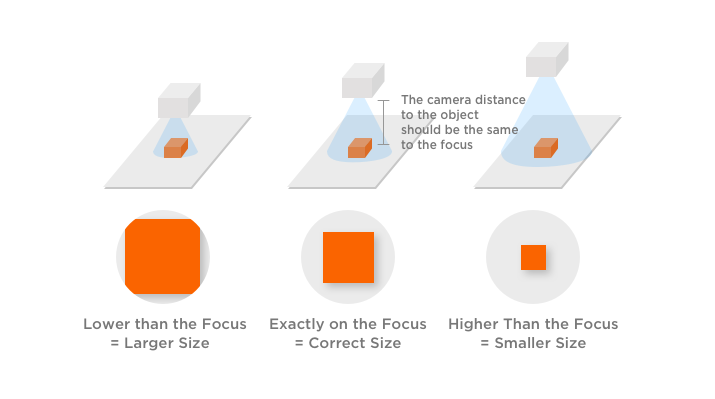 2. Object Height
When you're previewing on a thick object, the side of the object might be captured as well, causing a jumbled image.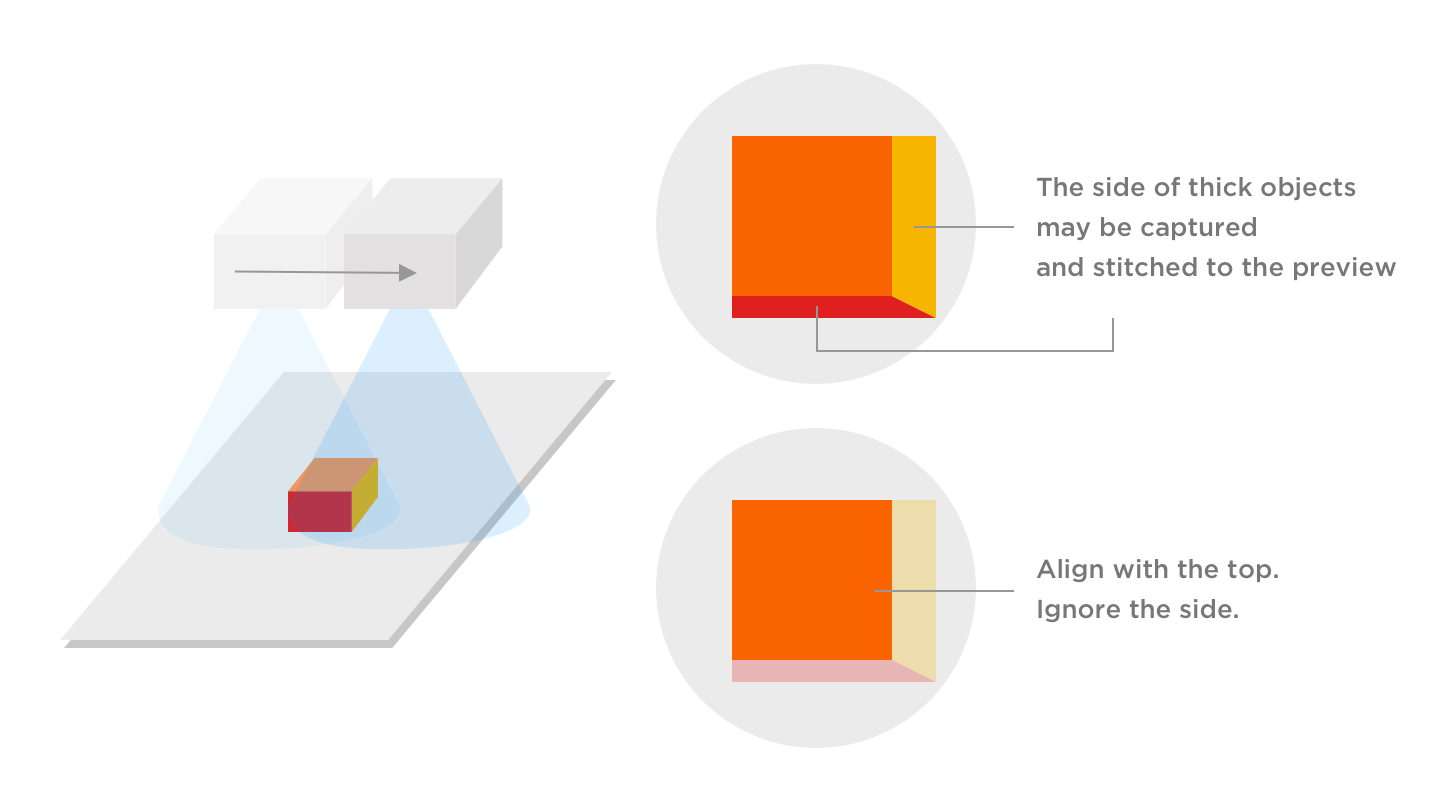 3. Camera Calibration
If the machine underwent "Optical path adjustment", "Factory reset", or intense transporting conditions, then calibration is required.
Beam Studio > Menu > Machine > Select Machine > Camera Calibration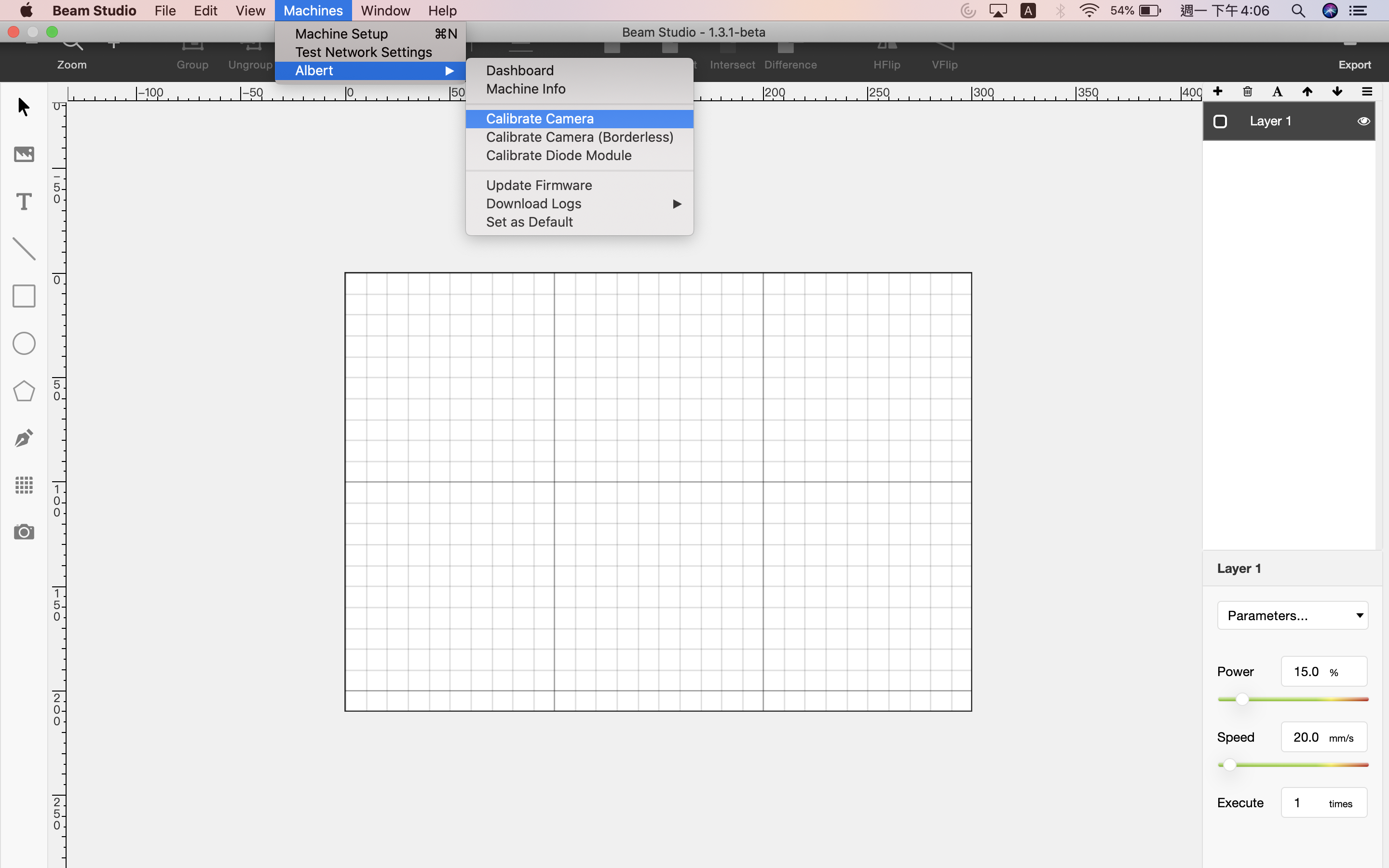 Please make sure to adjust the focus before start engraving. Please also check that the focus probe is used correctly for precise focus.
After engraving, the following image should pop up on your computer.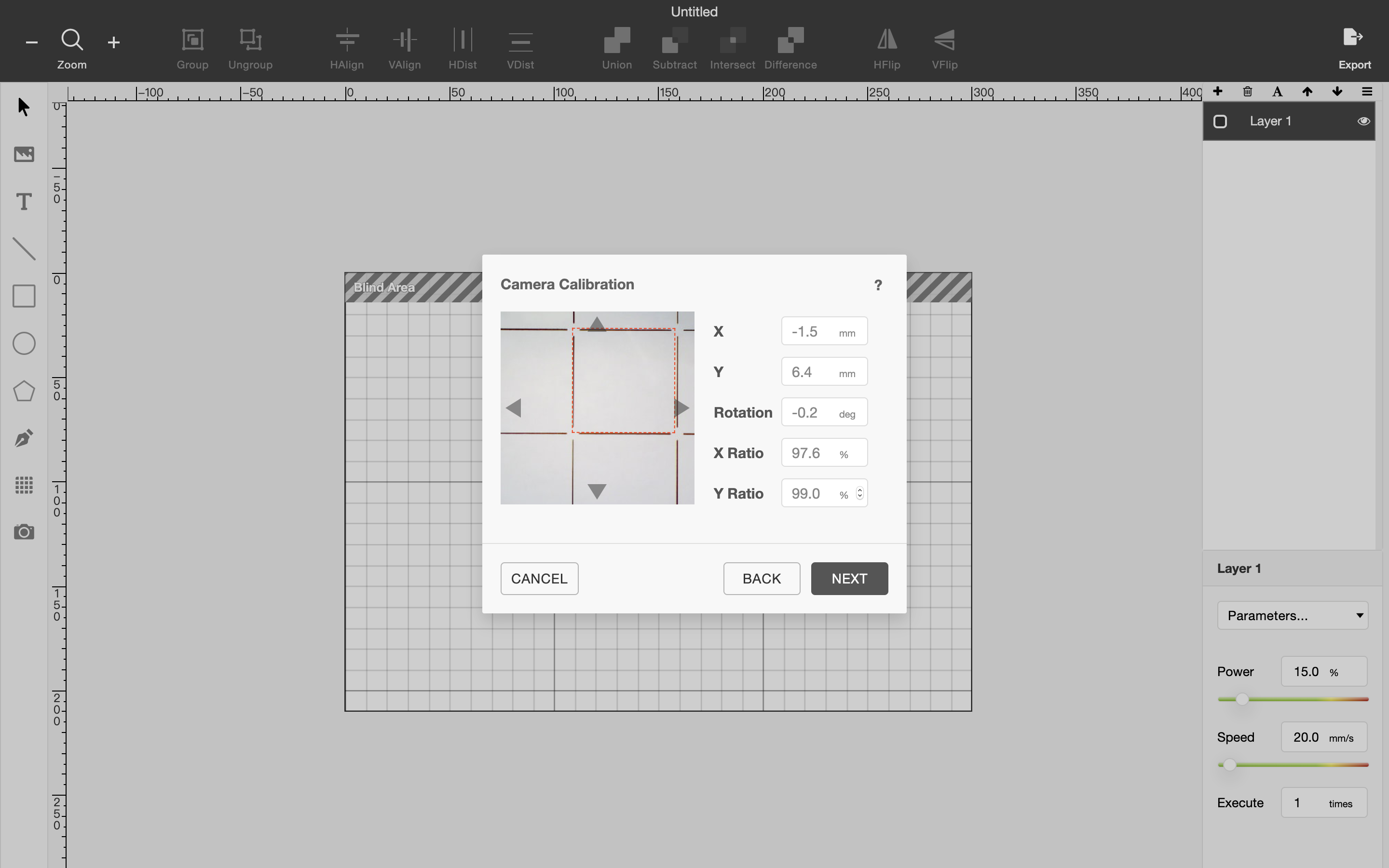 Observe the offset of the red square in the preview image. Adjust the corresponding values on the right to match the red square with the engraved square in the preview image. Below is a video showing the process of adjusting the values to match the two squares.
Before clicking on Next, please make sure that the red square does match with the engraved square properly.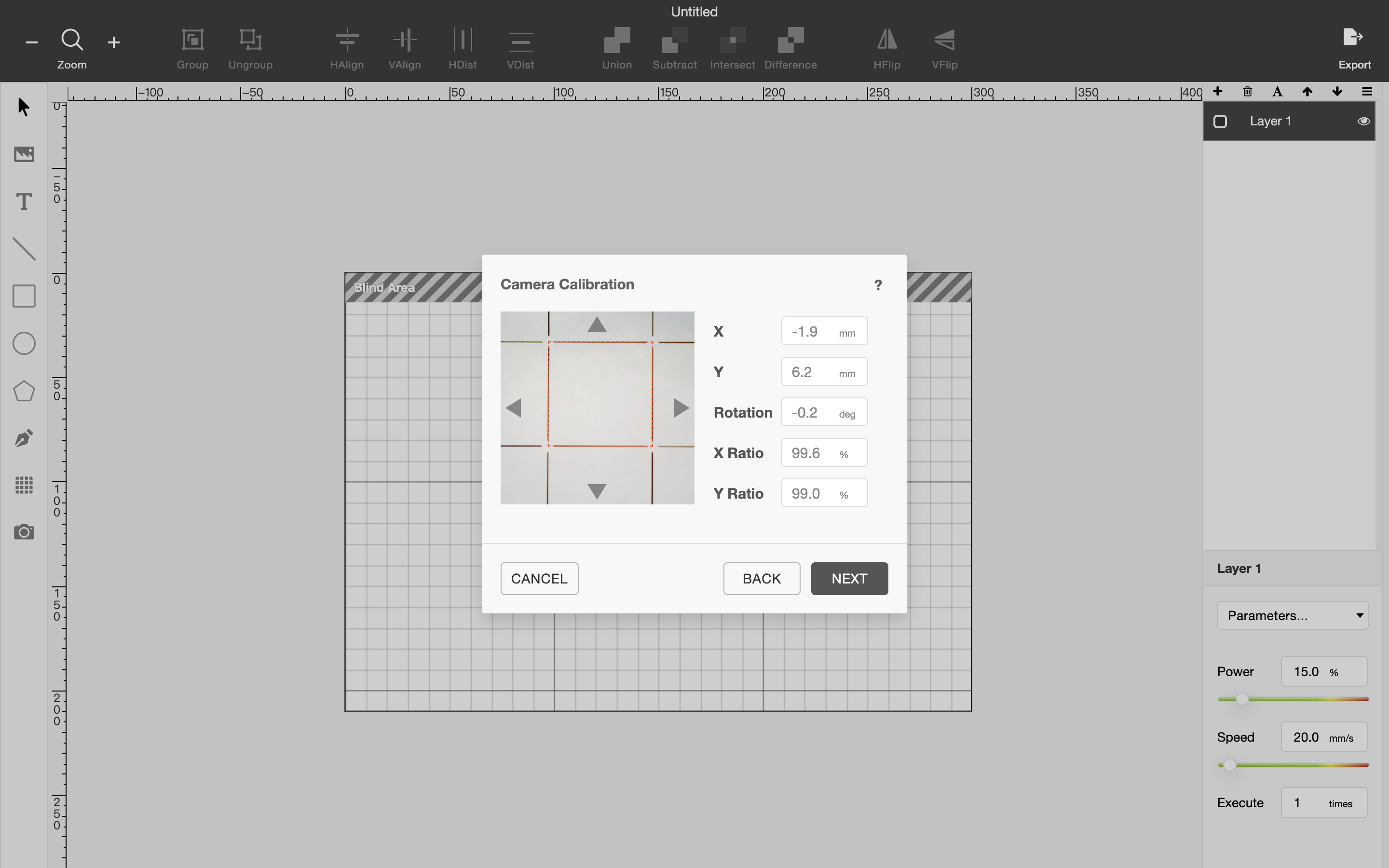 4. Confirmation
After completing camera calibration, use the default circle tool in the software to draw a circle at the center of the square in the pound sign. Observe whether the engraving results are the same as the preview image. If there is no displacement, you're good to go.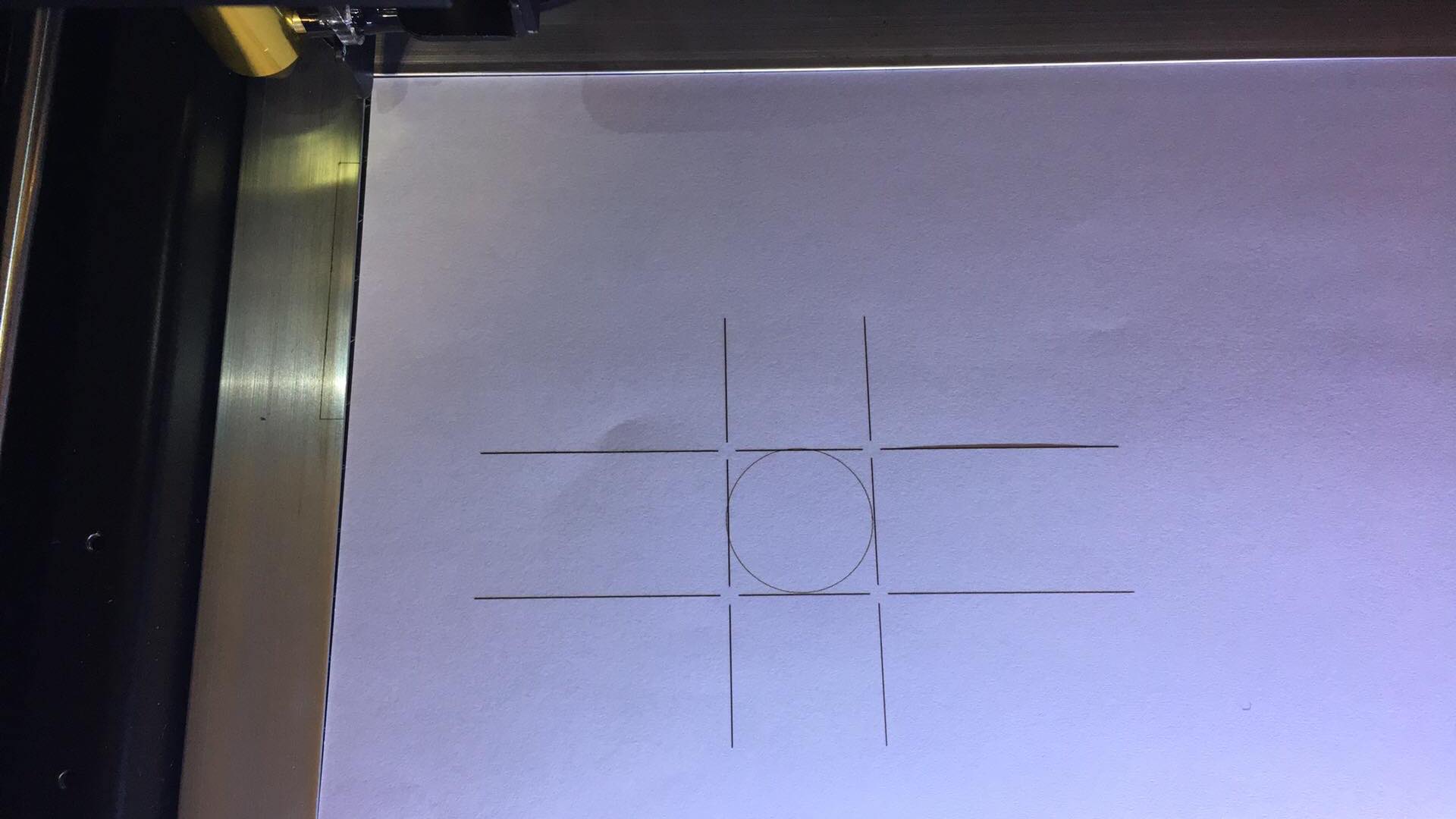 5. SVG Parsing Issue
If you're still encountering offset with your design, while step 3 is ok, then the file might be problematic. Kindly provide your file to the customer support so that we can help you determine how to fix it.