To facilitate maintenance and repair instructions, this section divides the machine into three general areas: the panel, the working area, and the back cover.
Maintenance of the machine according to the maintenance frequency can effectively reduce the chance of failure.
【Appendix 3】 Maintenance Checklist provides maintenance record sheet for users to use.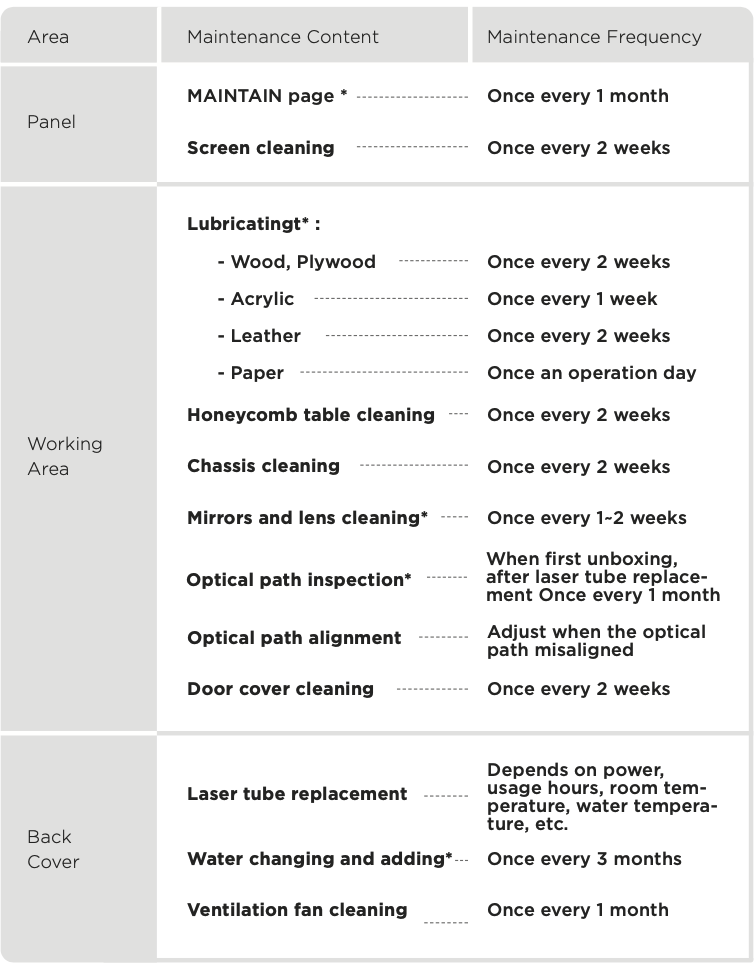 * : Necessary maintenance