Polyvinyl Chloride (PVC):
Usually appears as stickers, thin films, or transparent slabs, for example, cutting sheets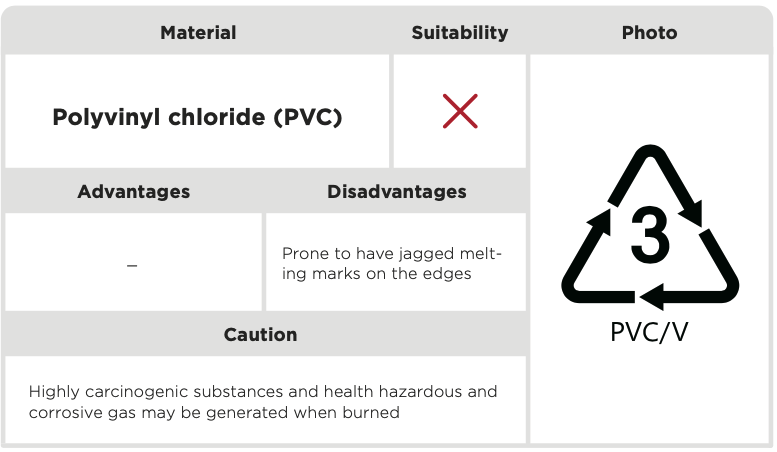 Prone to have jagged melting marks on the edges.
Highly carcinogenic substances and health-hazardous and corrosive gas may be generated when burned.
Acrylonitrile Butadiene Styrene (ABS) :
Carcinogenic substances may be generated when incompletely burned.
Plastics with Chlorine, Benzene, Ammonia, Fluorine, Phenol, Aldehyde in its Scientific Name or with a Hexagonal Benzene Ring in its Molecular Formula.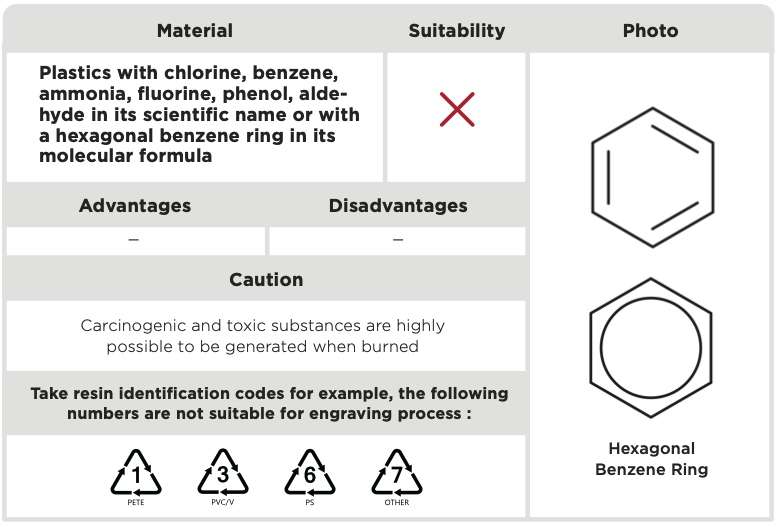 Carcinogenic and toxic substances are highly possible to be generated when burned