Maintenance Steps : If the engraving material is paper or wood, it is more likely to cause dust and tar oil to stick on the reflective mirrors. You can use cotton swabs with a small amount of alcohol to clean and wipe until the mirror surface is free of stains.
Preparation Items :
1 | Cotton swab
2 | 75%~99% alcohol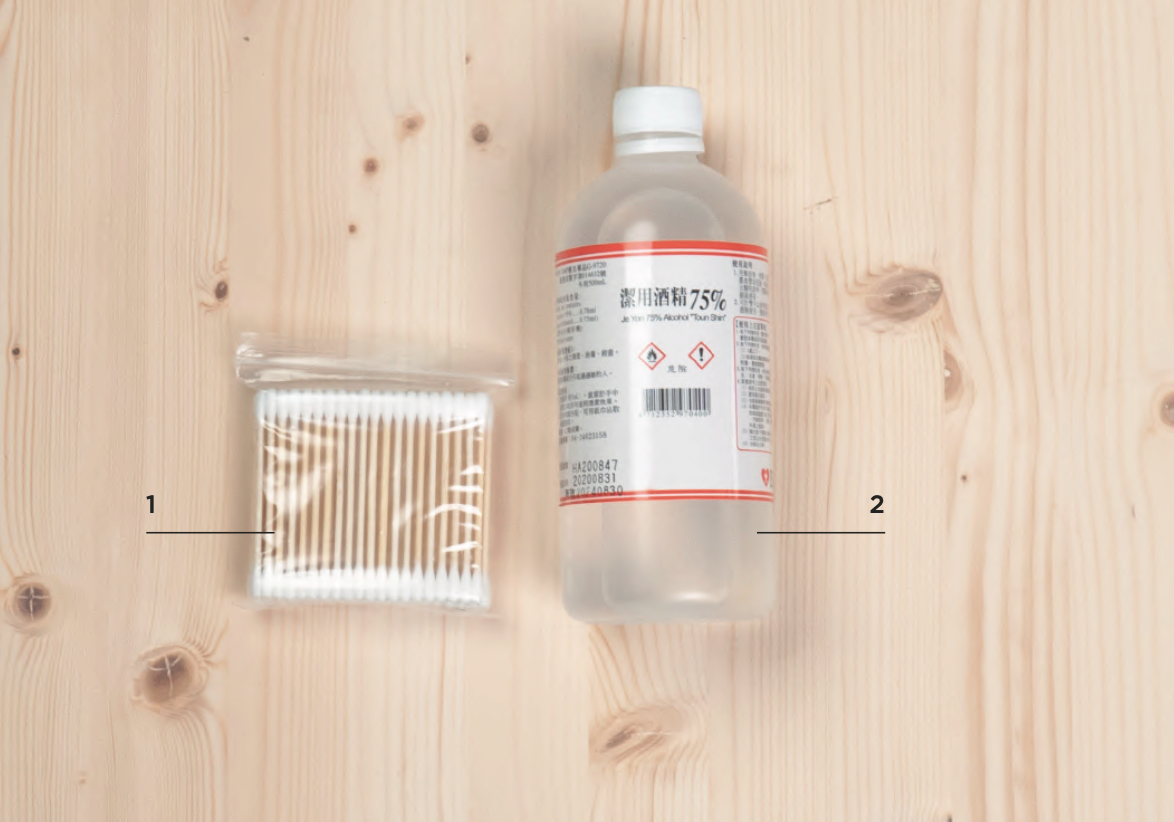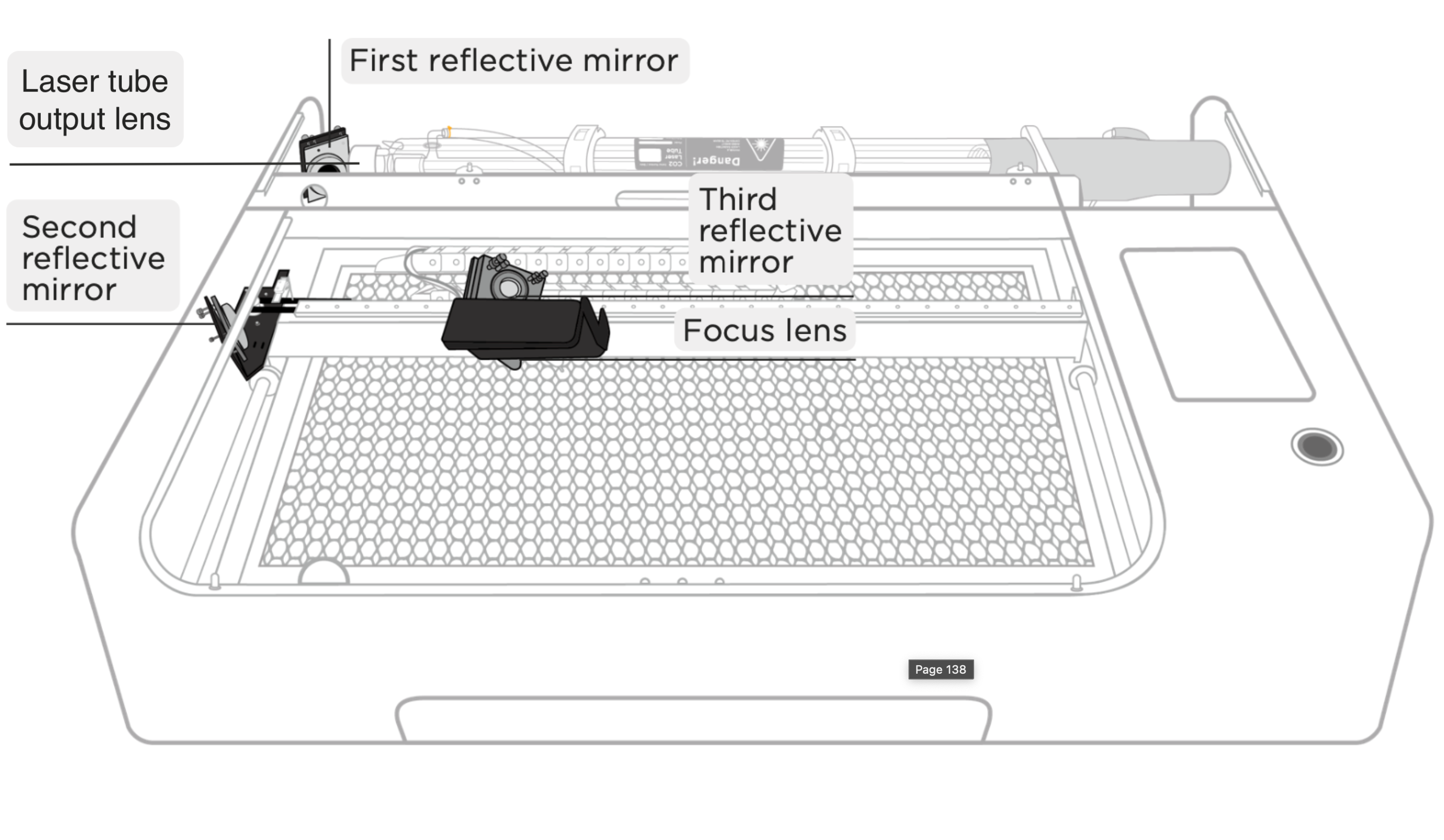 There are 3 reflective mirrors, 1 focus lens, and 1 laser tube output lens that need to be cleaned in beamo, and their positions are shown in the picture.

Maintenance Steps:
1. Clean the laser tube output lens: The laser tube output lens is located on the low-pressure side of the laser tube (close to the 1st mirror). You can open the back cover and wipe it as shown below.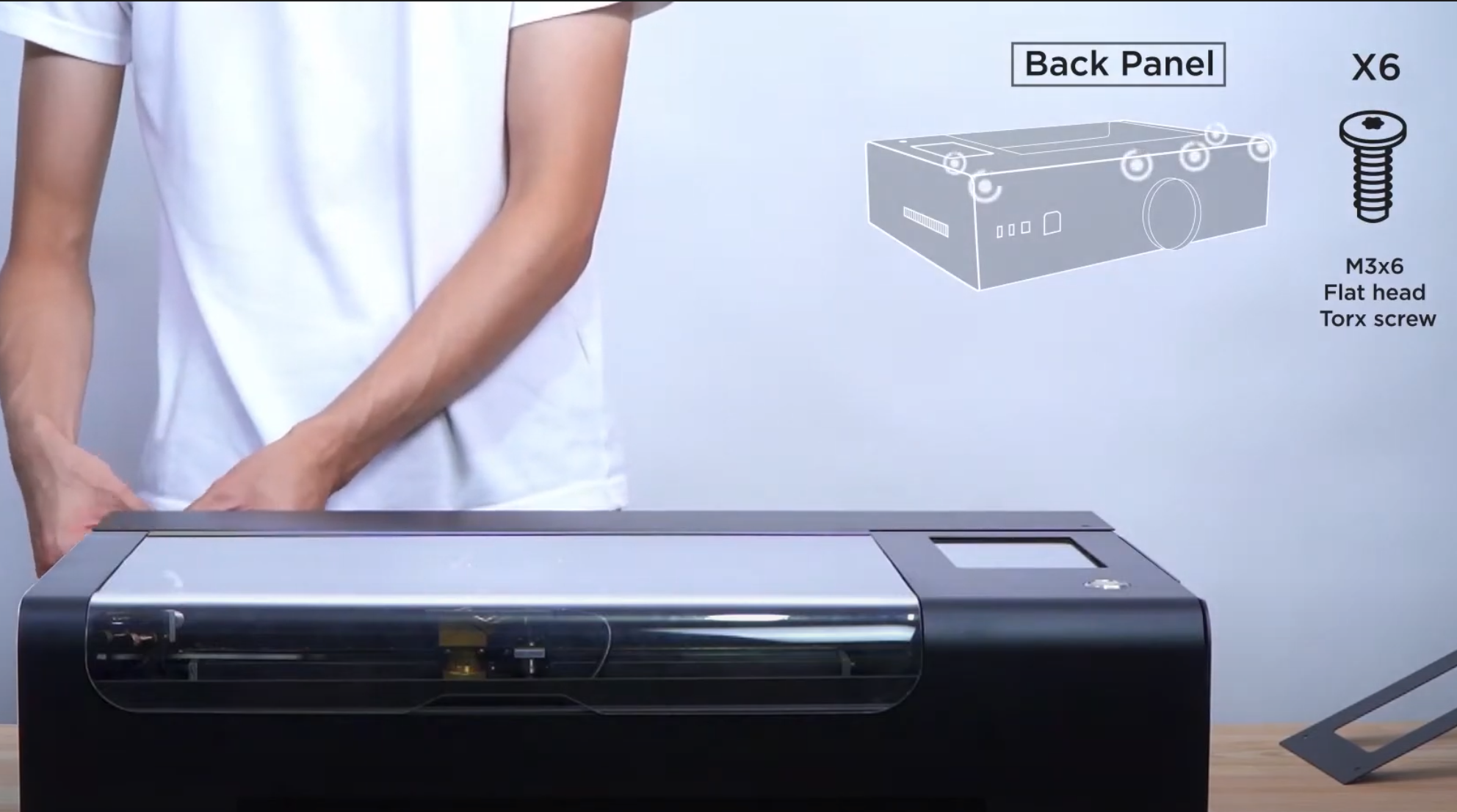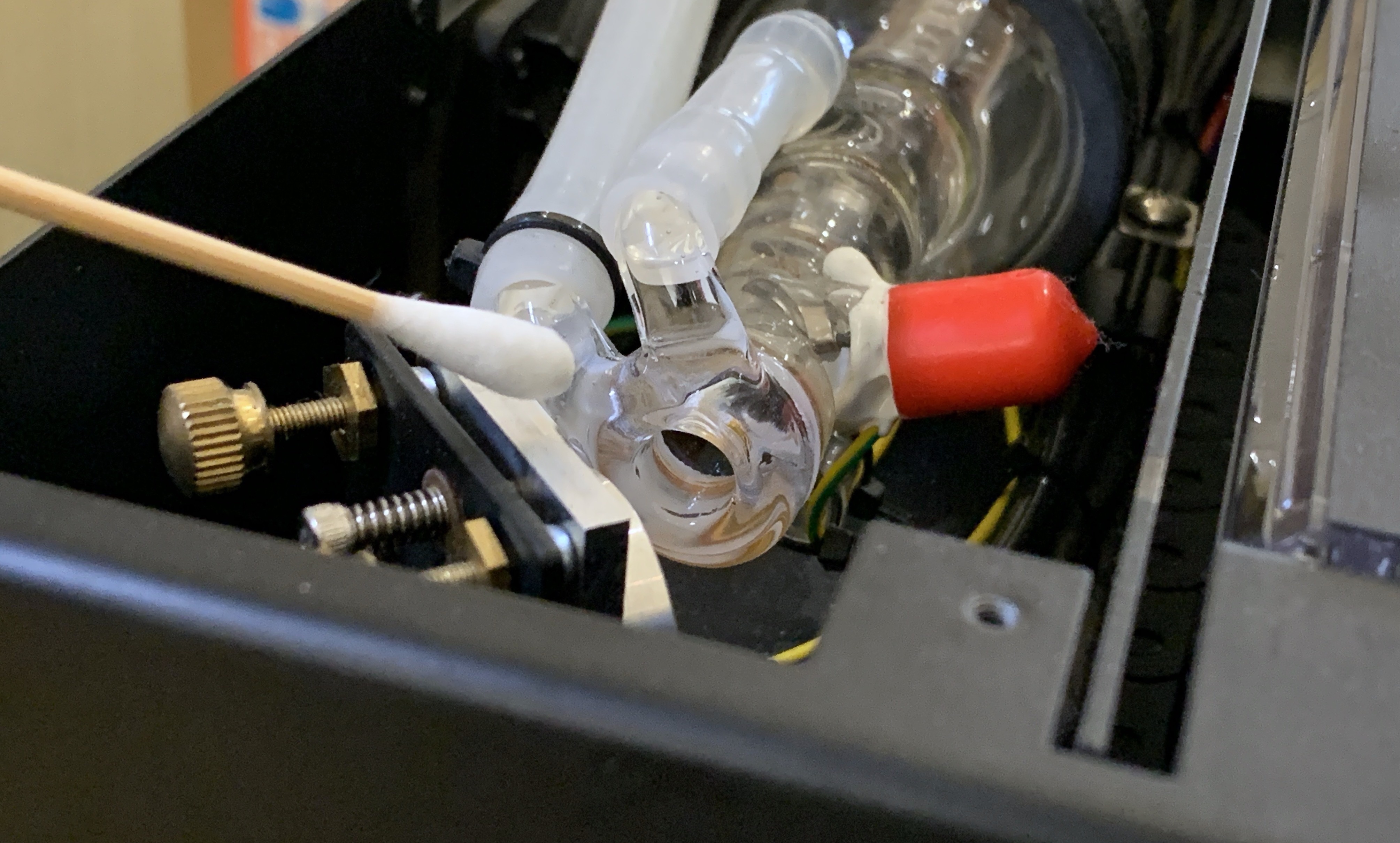 2. Clean the first reflective mirror : The first reflective mirror is located at the left side of the laser tube facing the chassis. You can open the back cover or wipe it from the front hole. As shown below.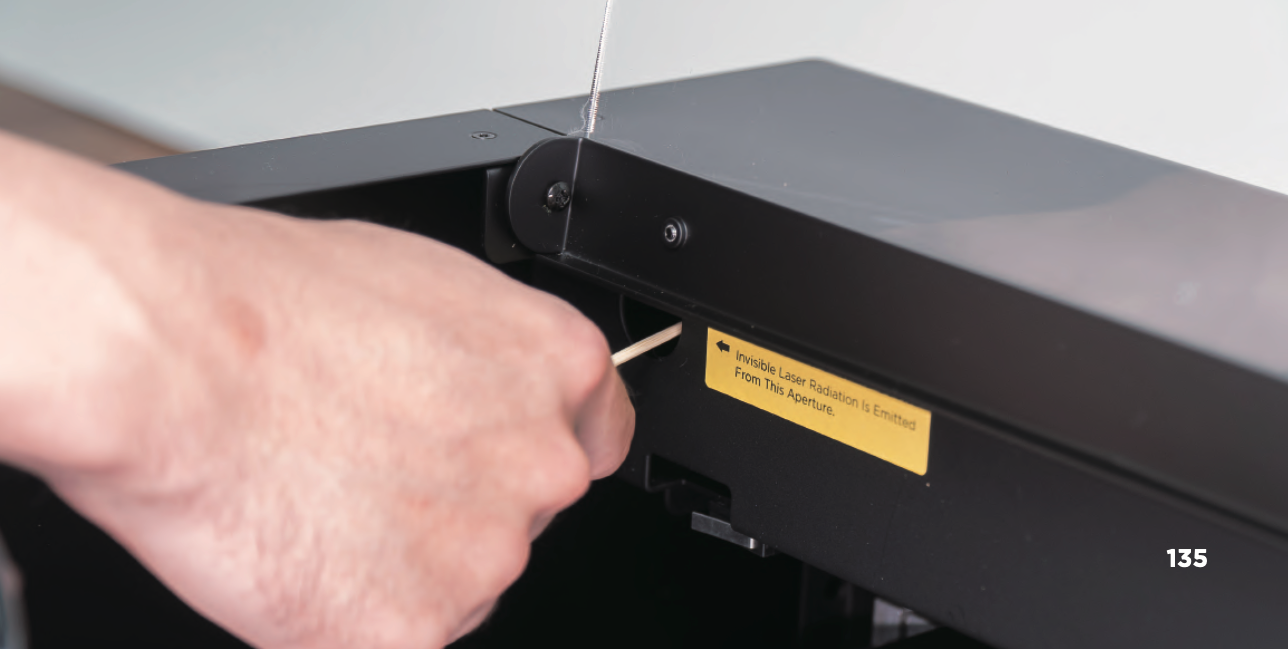 3. Clean the second reflective mirror : The second reflective mirror is located on the left Y-axis guiding rod facing the chassis.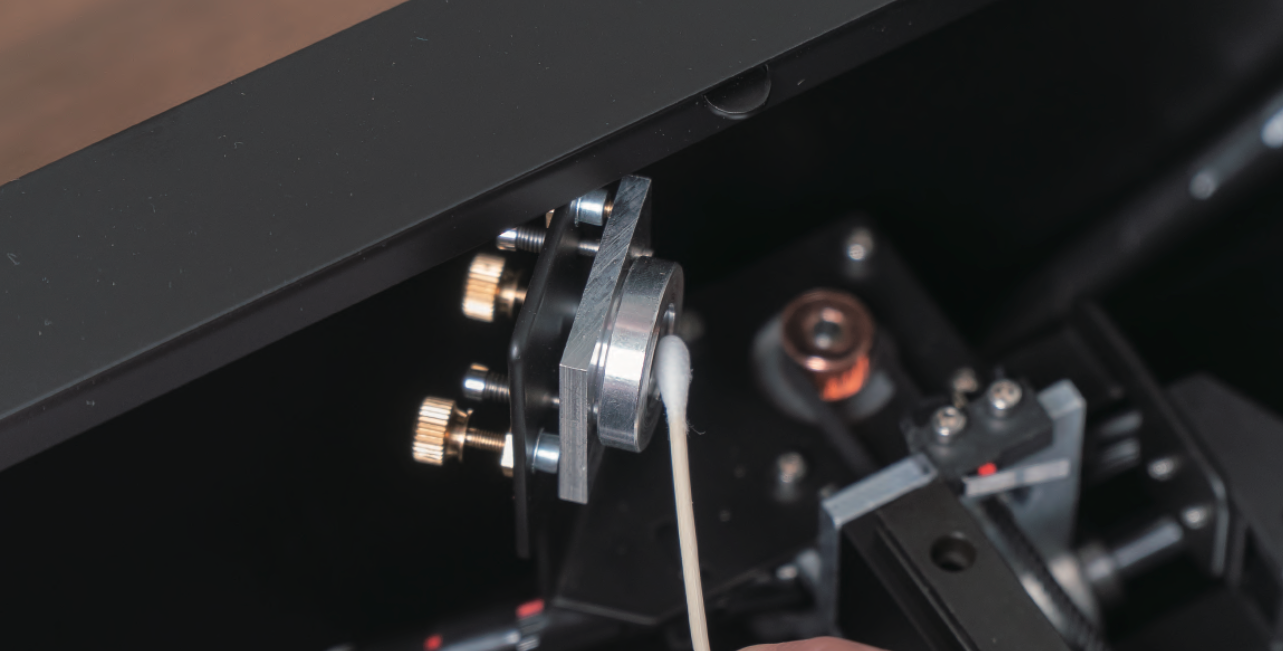 4. Clean the third reflective mirror : The third reflective mirror is in the golden triangular mirror holder which is on the X-axis linear rail.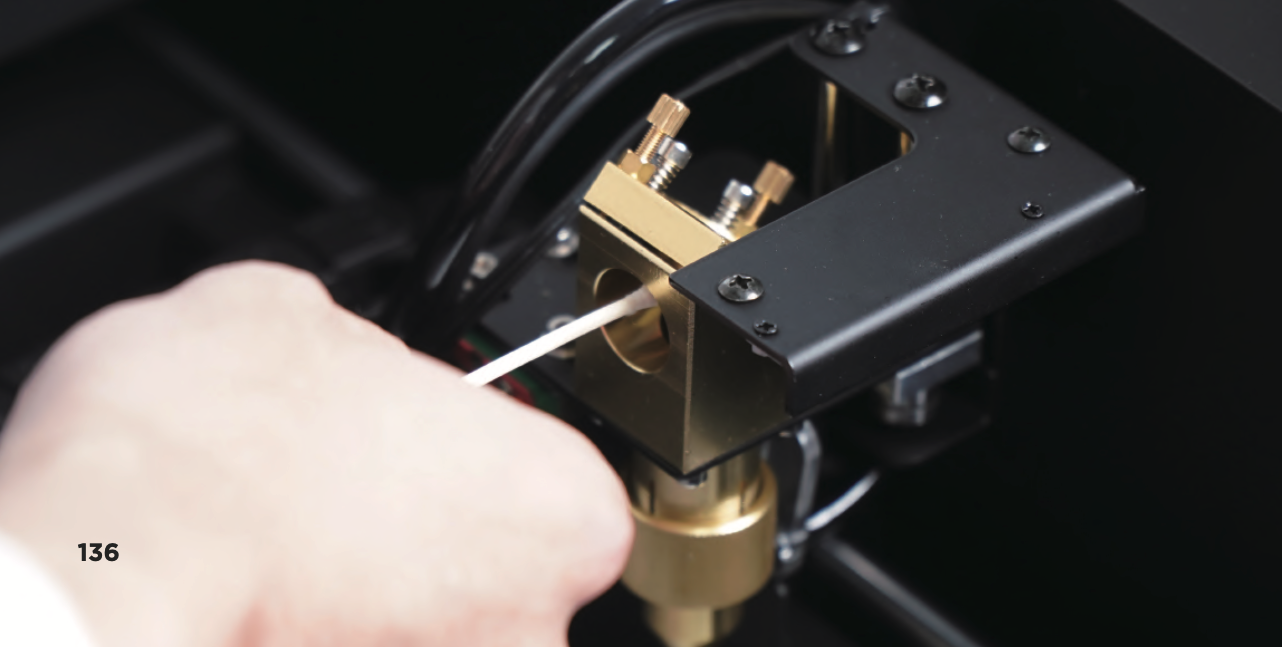 5. Clean the focus lens : The focus lens is located under the third reflective mirror, inside the laser head.
a. Remove the honeycomb table >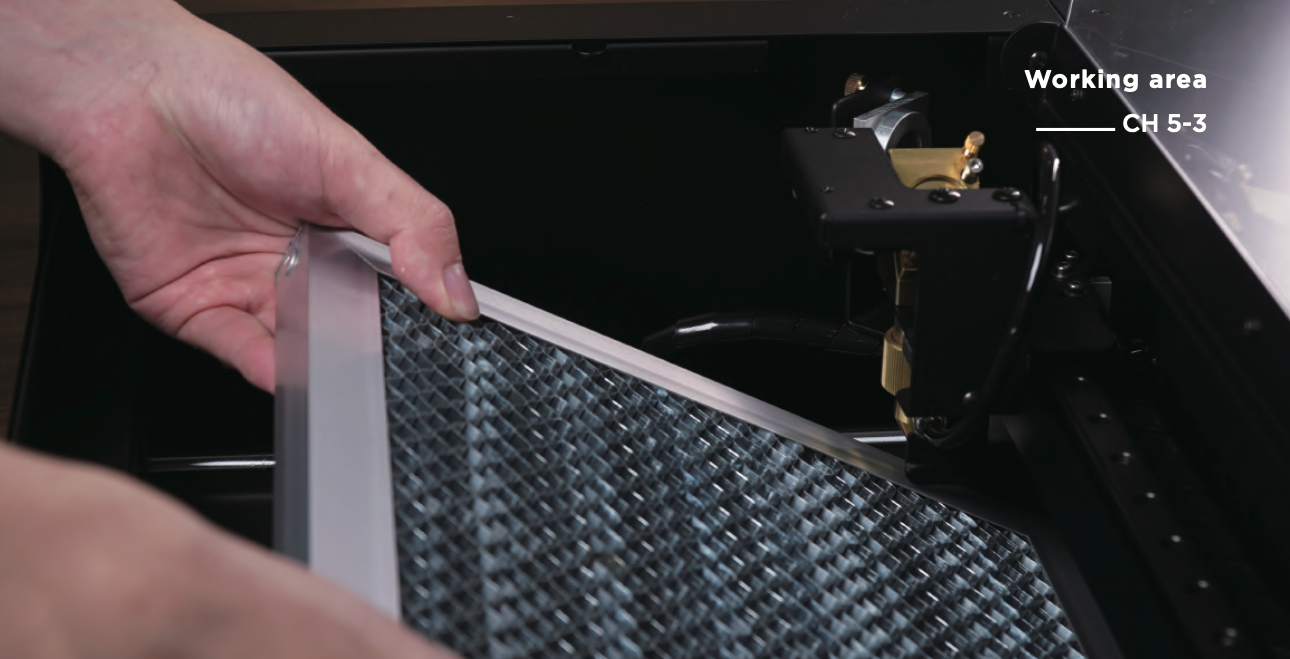 b. Unscrew the nozzle fastening ring clockwise >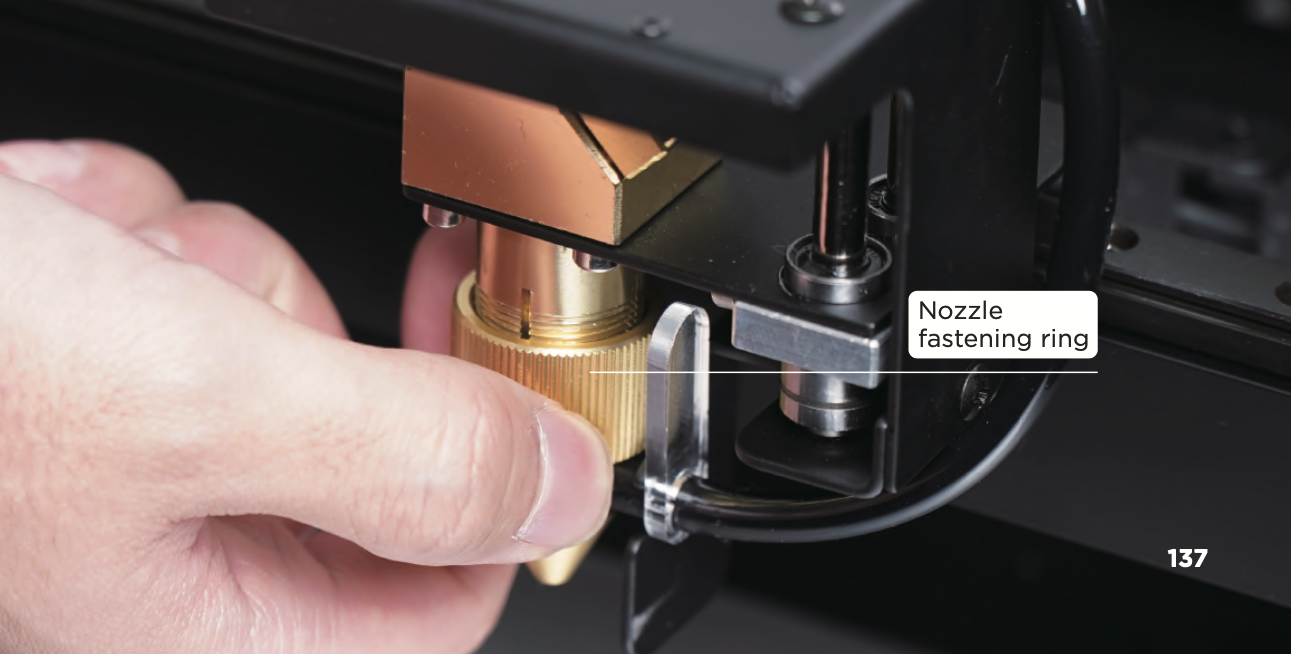 c. Remove the laser head, and turn the silver mounting cap counterclockwise (use a pair of needle nose pliers if needed) >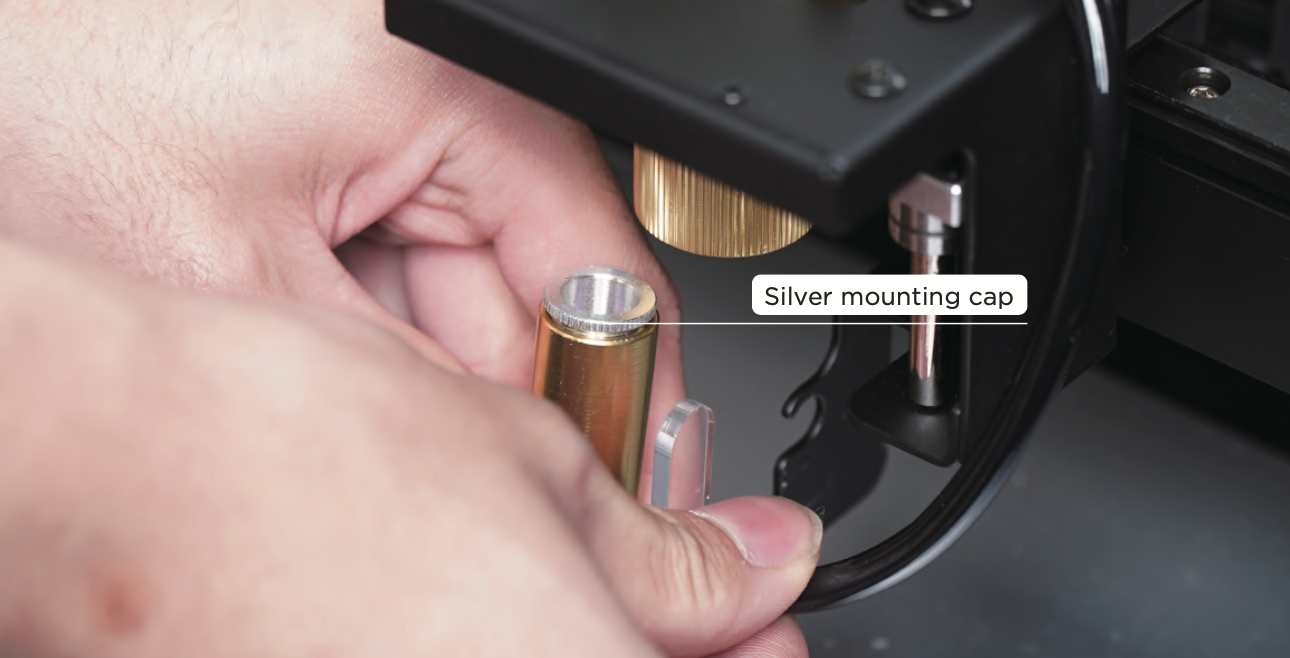 d. Take out the focus lens and then clean it.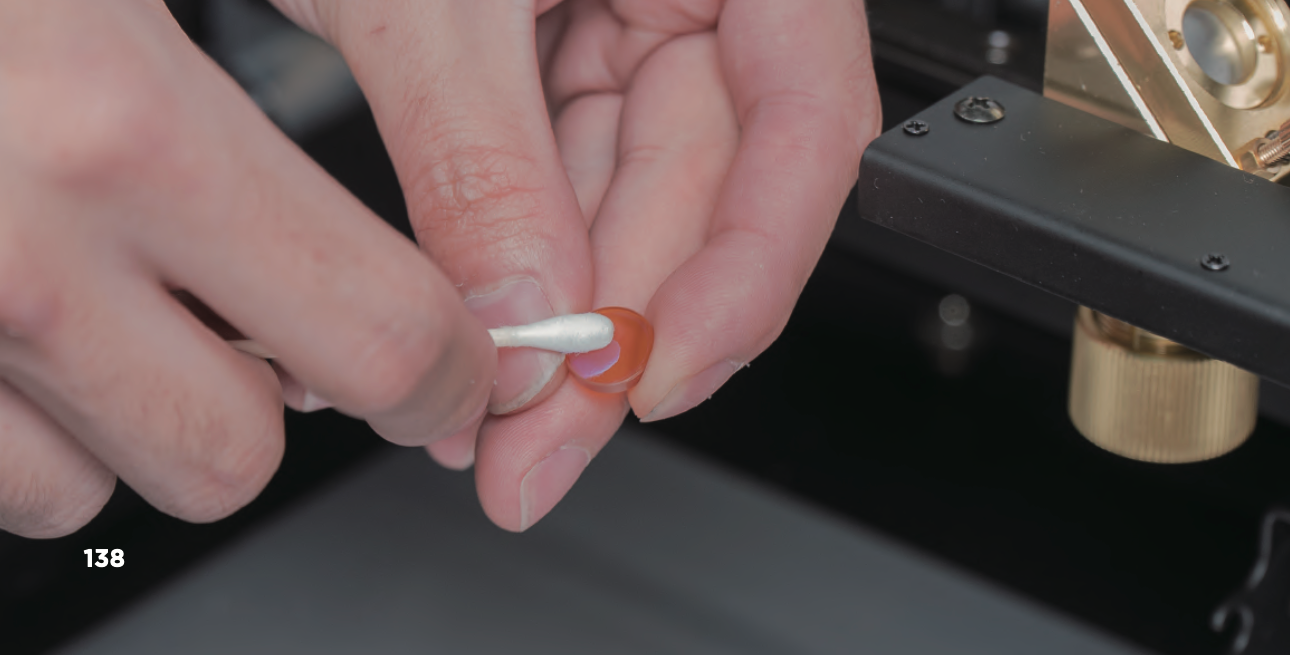 6. Put the focus lens back : The lens has an orientation, the convex side faces up, the flat side faces down.
(Hold the edge of the focus lens on your hand and look towards the focus lens, you can see yourself on the convex side and cannot see yourself on the flat side. )