Before We Start
Before we start, let's take a deeper look about focus offset.
Focus Offset: A parameter in order to optimize the result of shading. Each machine only has to change this parameter once. Note that we don't have to adjust this parameter for different material.
Steps
1. Put the kraft paper (NOT the corrugated paper) from the manual pack on the center of Metal Base Plate. Tape the kraft paper firmly on the Metal Base Plate. Please refer to figure 1.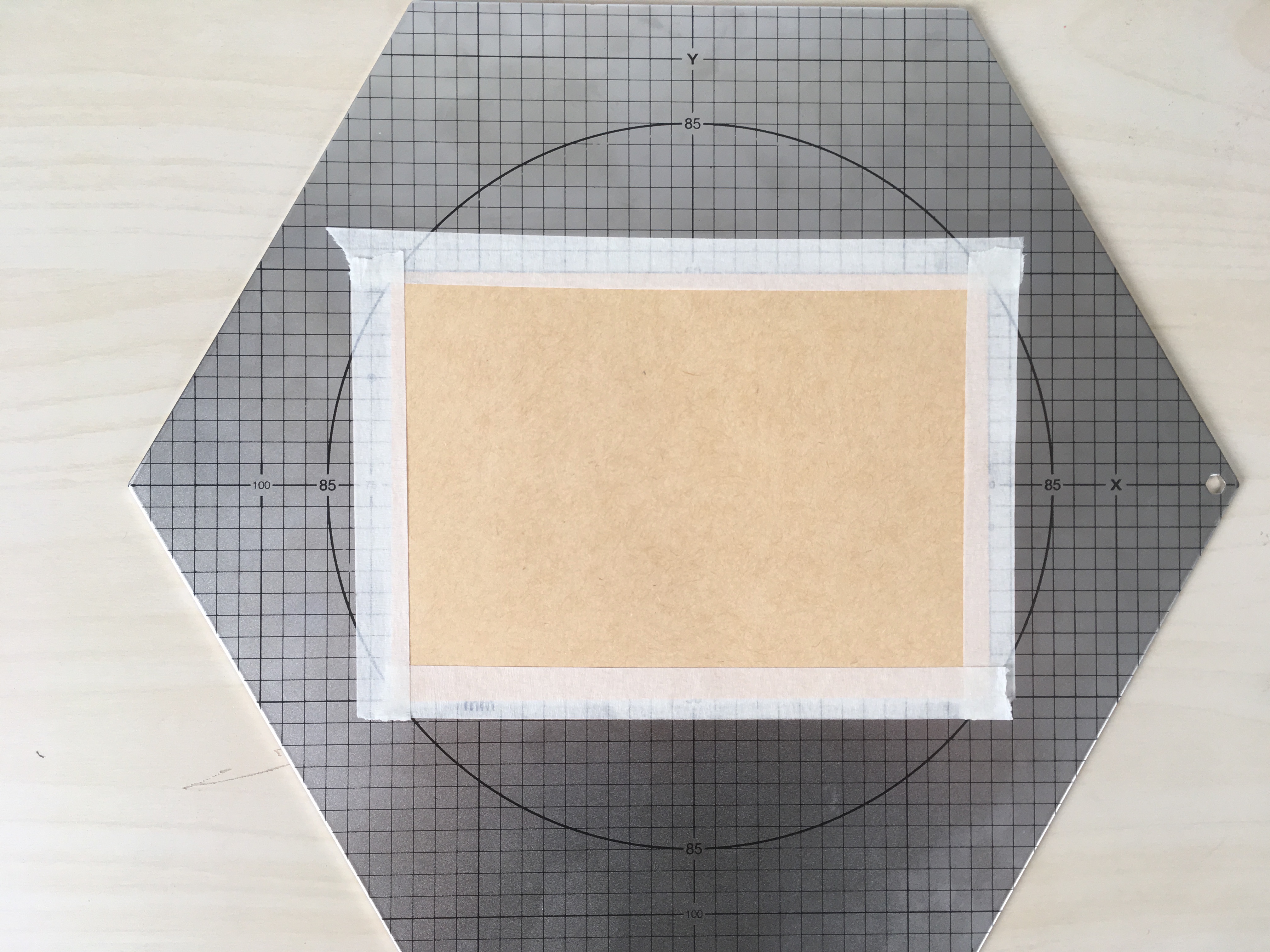 Figure 1
2. Set the FLUX Studio to Engrave mode as Figure 2. 
MATERIAL: Kraft Paper

SHADING: ON

OBJECT HIEGHT: 0mm

FOCUS OFFSET:

 

0mm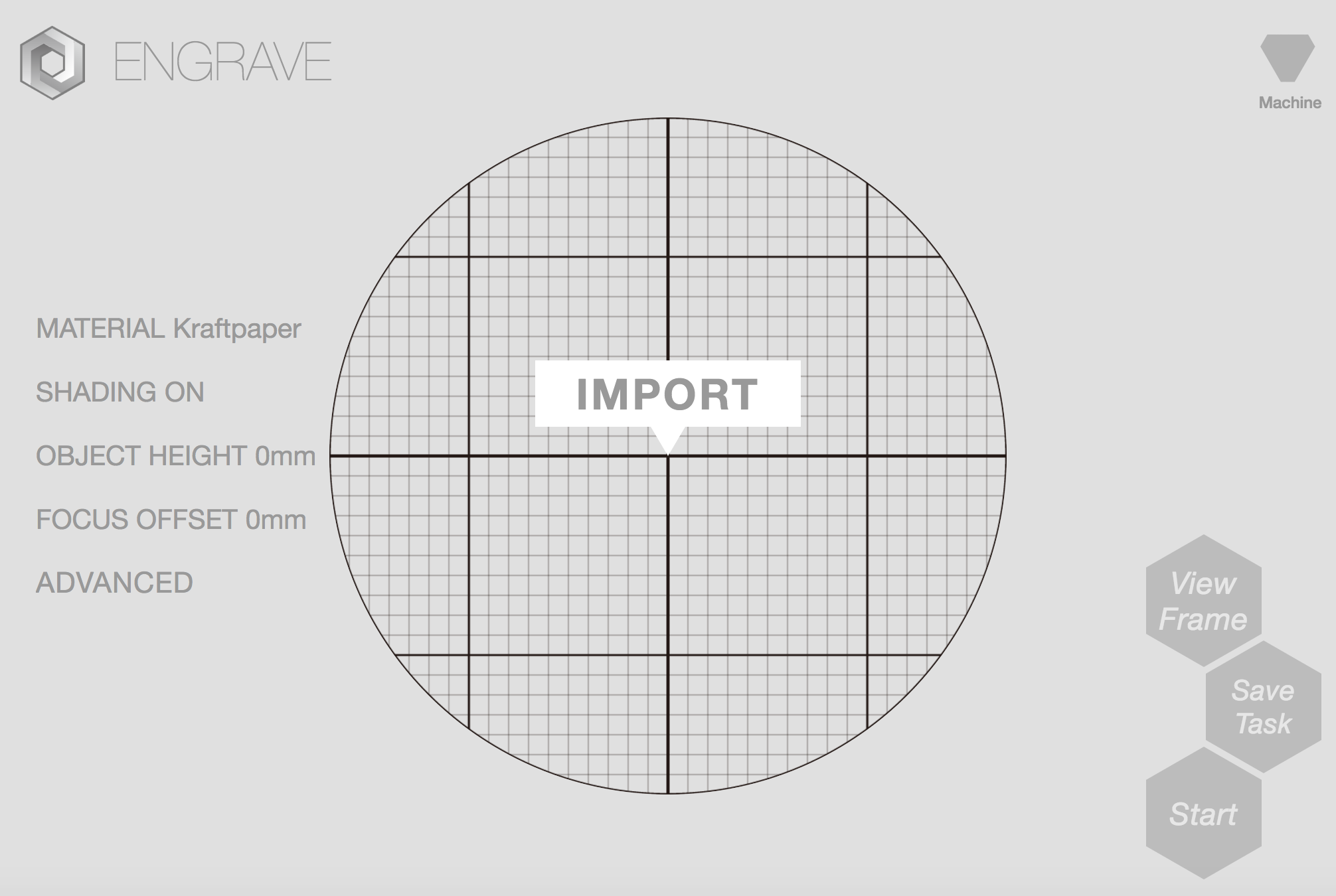 Figure 2
3. Click on ADVANCED, make sure the laser speed is 10mm/s. Load calibration image.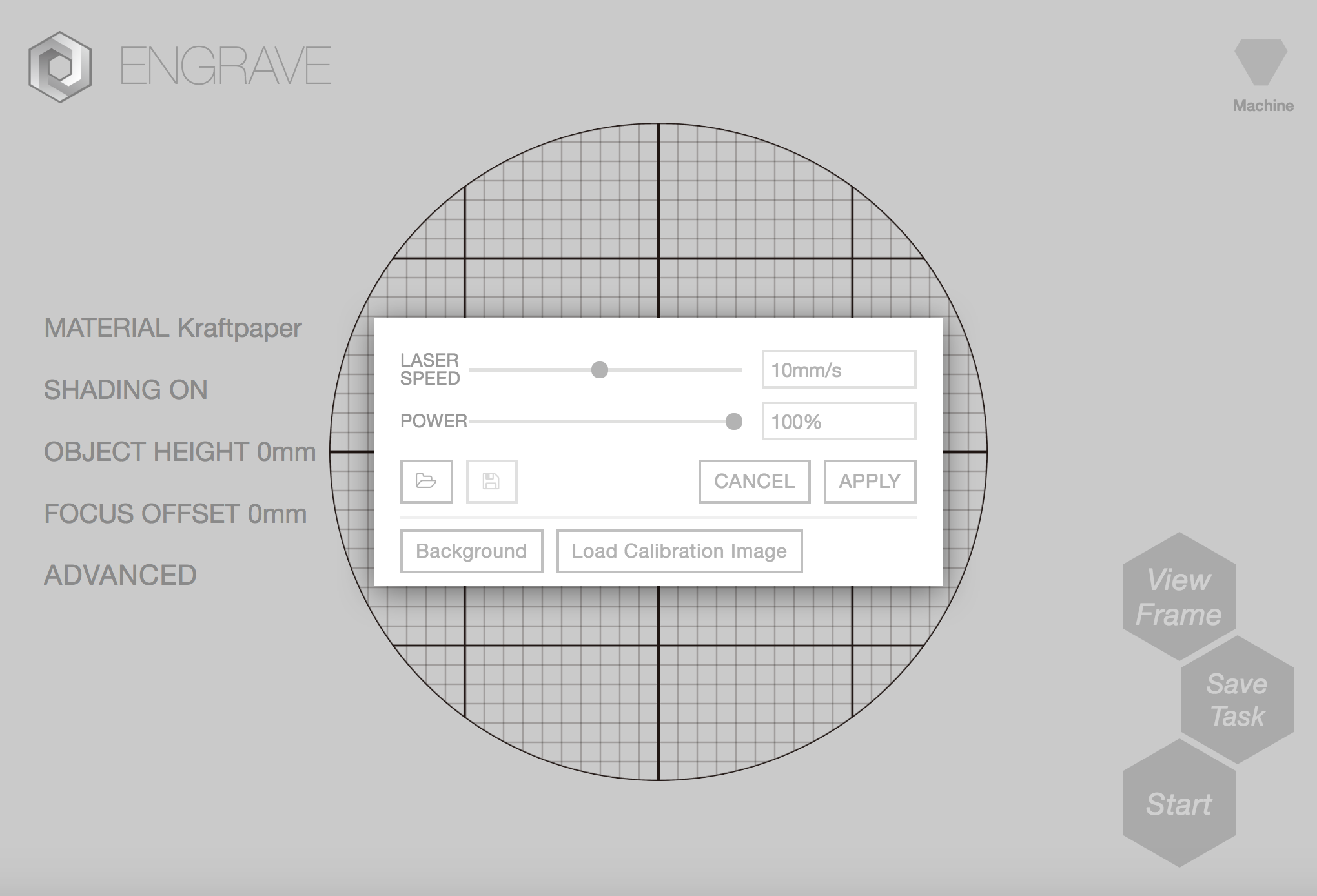 Figure 3
4.Click on start, select your FLUX Delta / FLUX Delta+ and start engraving.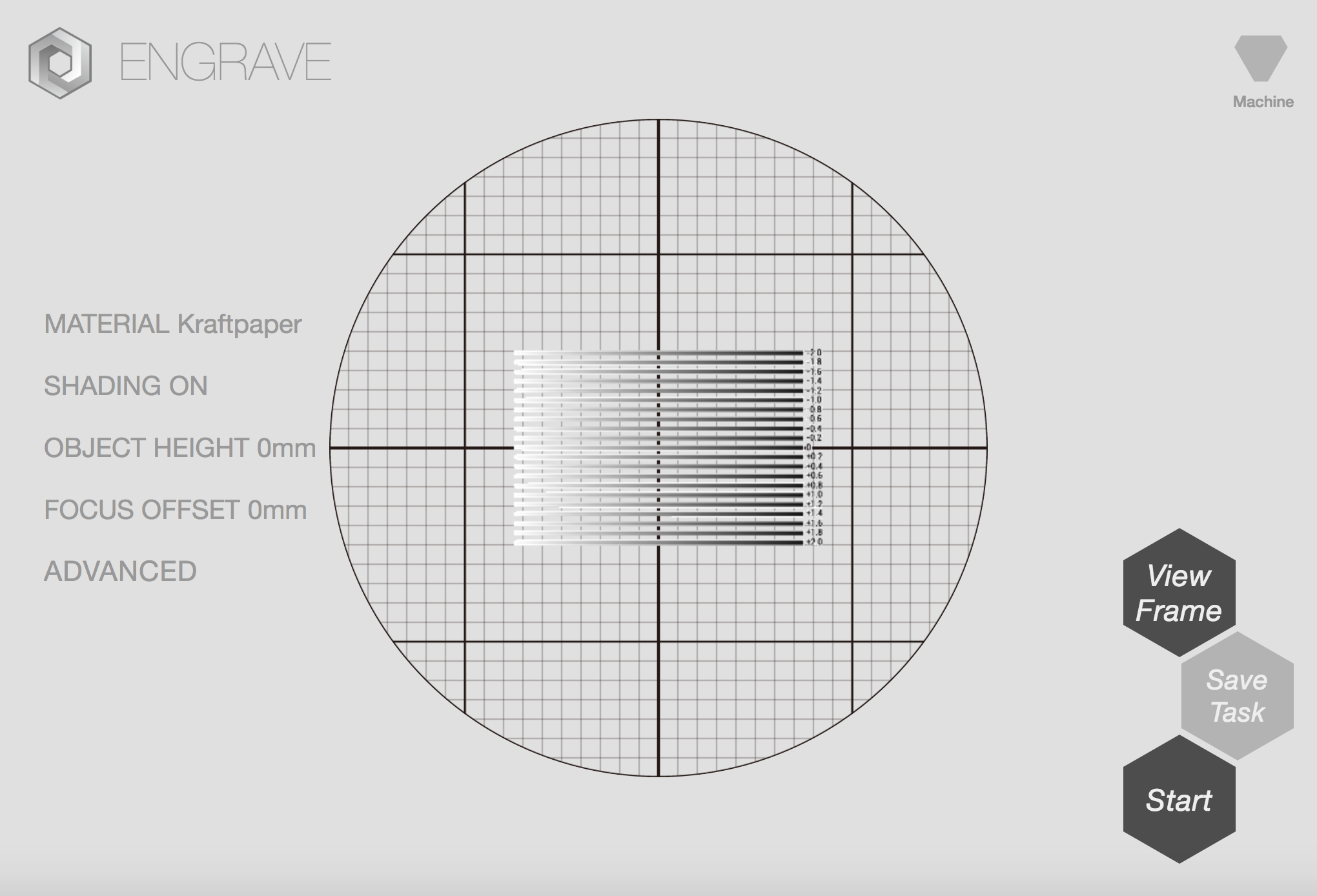 Figure 4
5. After it's done, choose the number with the longest line. In this case in figure 5, we'll choose +1.0. This number is the focus offset of your FLUX Delta / FLUX Delta+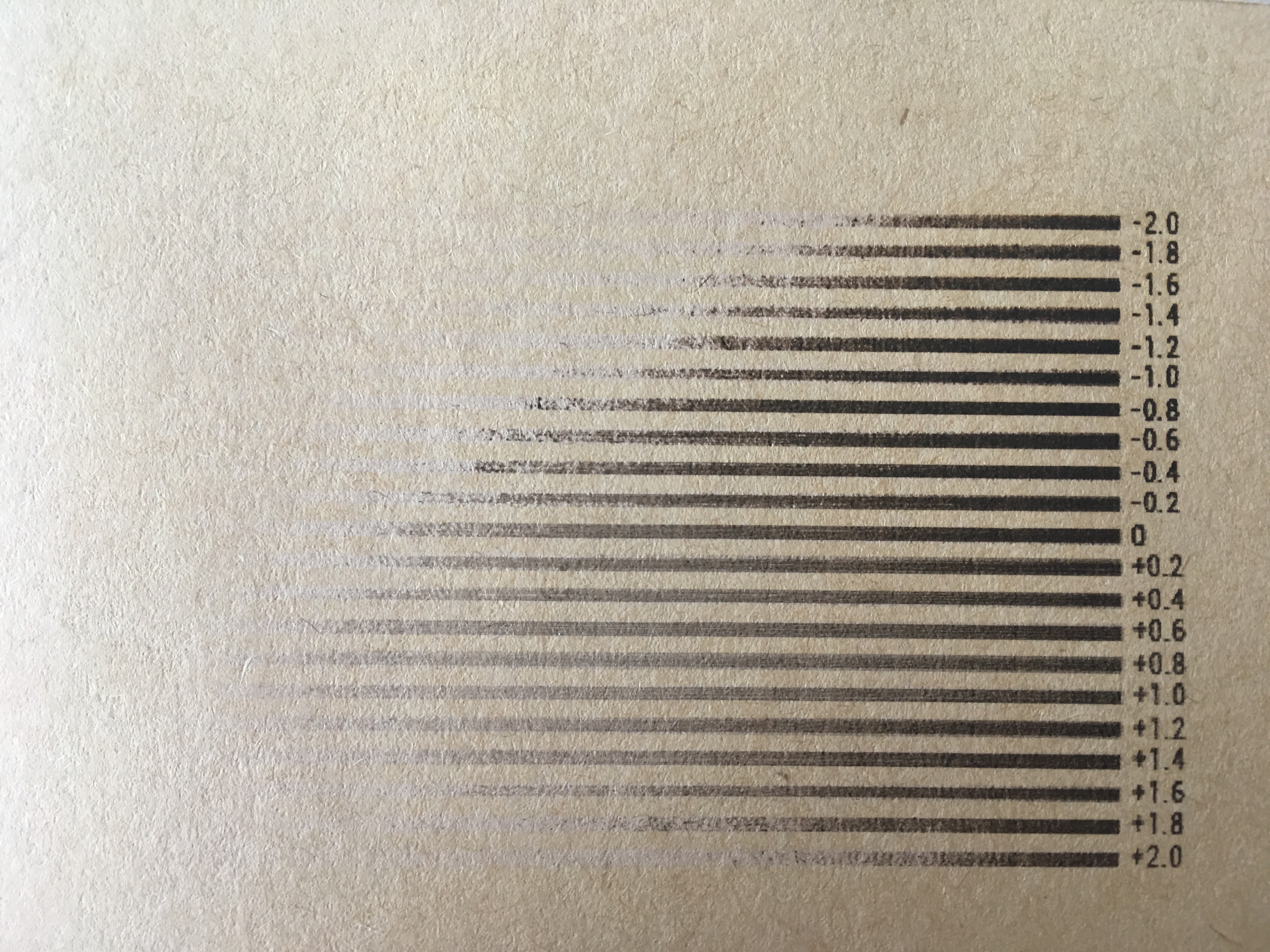 Figure 5
6. Enter the number to the FOCUS OFFSET. This ends the process of Engraving Focus Offset Calibration.