In order to let our fellow FLUX Delta/ Delta+ users lower the difficulties of aligning the figure to the right place. View Frame will show you the engraving area with a rather low power of laser without leaving any trace. Easier for users to adjust the size of the figure and the position of the object.
Steps
Step 1.
Please make sure the FLUX Studio has been upgraded to 0.8.4 or later versions. Import the figure you need and set the Object Hight and Focus Offset. Please refer to Figure 1.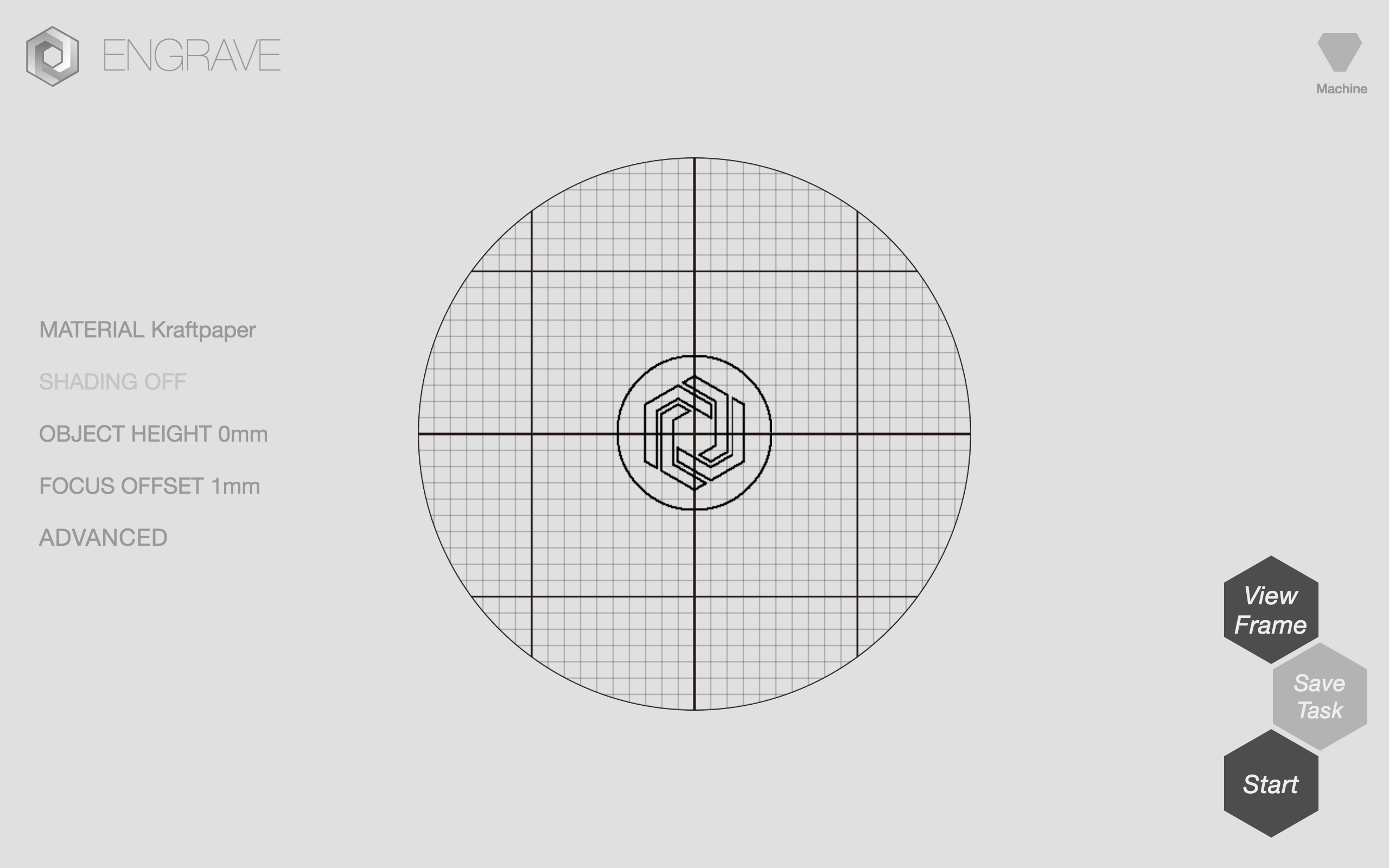 Step 2.
Click View Frame, FLUX Delta / Delta+ will show the area of the figure you like to engrave on the platform with low power laser. You can easily adjust the position of the object or the figure to which you need. Please refer to Video 1.
Step 3.
 After the object and the figure are placed in the right position, press Start to start engraving.