Before we start 
Before we start engraving, let's get to know its definitions.
MATERIAL
Choose the material of the workpiece. We already set the best parameters for some common materials and you can see their differences in the advanced dialog. More knowledge about materials please go to: Can I engrave on this or that?
SHADING
Turn on / off for the shading effect. The following fig shows the difference between shading on/off.
Related article : Engraving Mode : Vector and Bitmap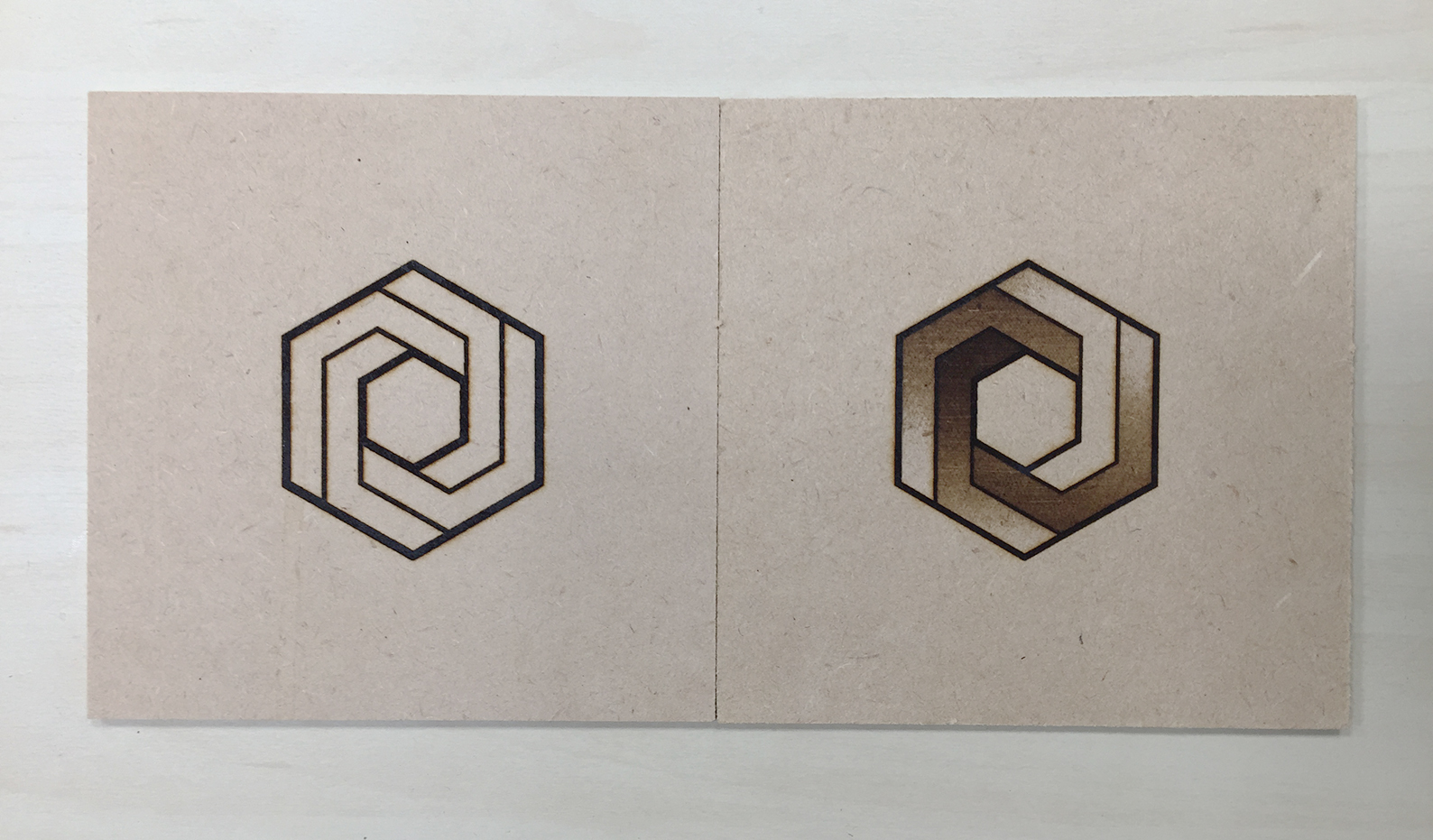 OBJECT HEIGHT
It is the thickness of your workpiece.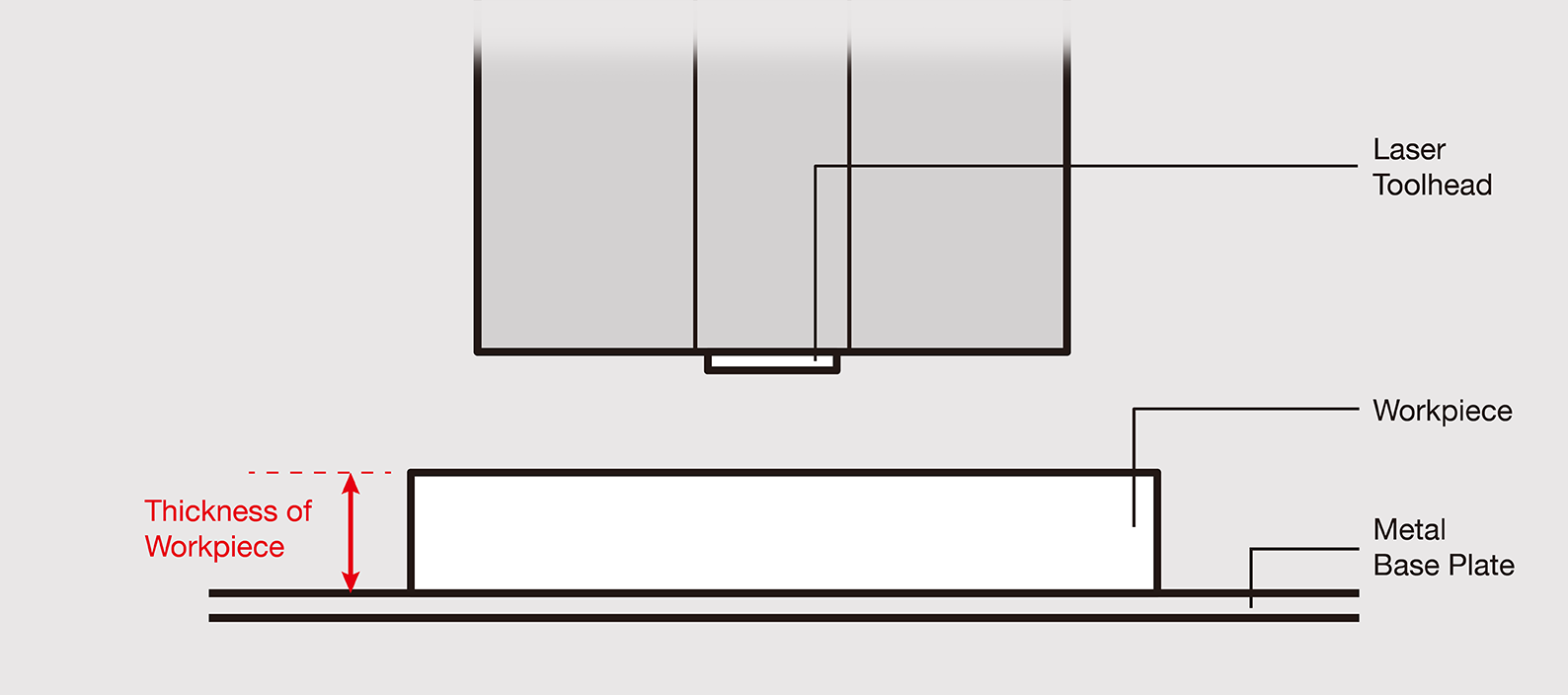 ADVANCED
You can set advanced parameters for the laser task. Definitions for advanced parameters please go to: What do the adjustable parameters affect?
Preparation
WARNING! Laser toolhead produces high power laser beams, DO NOT stare the light during engraving process without safety glasses and DO NOT leave the machine unattended. Children are advised to be accompanied by adults.
Operation Steps
STEP 1 :
Push the button on the drawing tool-head and insert the laser module. Make sure the POGO pins are aligned.
Note: Engraving tool-head contains laser module and drawing module and are installed together before shipping
STEP 2 :
Install the engraving tool-head on FLUX Delta
STEP 3 :
Align and set the workpiece to be engraved on the metal base plate firmly
STEP 4 :
Switch to laser function in FLUX Studio and import your desired file
STEP 5 :
Adjust parameters accordingly and make sure you understand the definitions of each parameter before proceeding. 
STEP 6 :
Press start and have fun