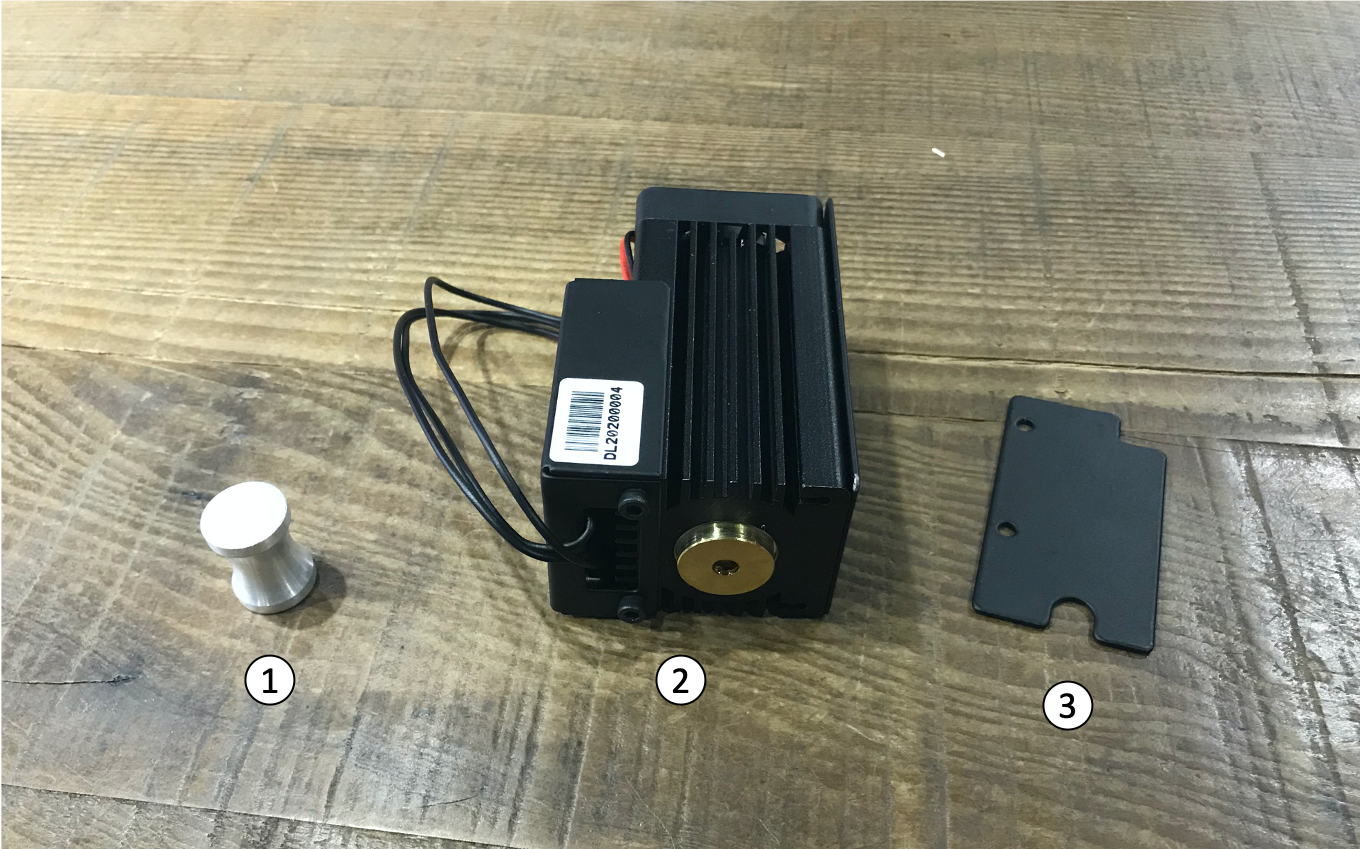 ①Focus Block ②Diode Laser Module ③Module Alignment Plate(for non-autofocus users)
*If your beamo is equipped with an autofocus module, please go to Step2
Step1:
Stick the module alignment plate on the right side of your original laser head and place it for at least 12 hours. The module alignment plate should be aligned with the edge of the CO2 laser head.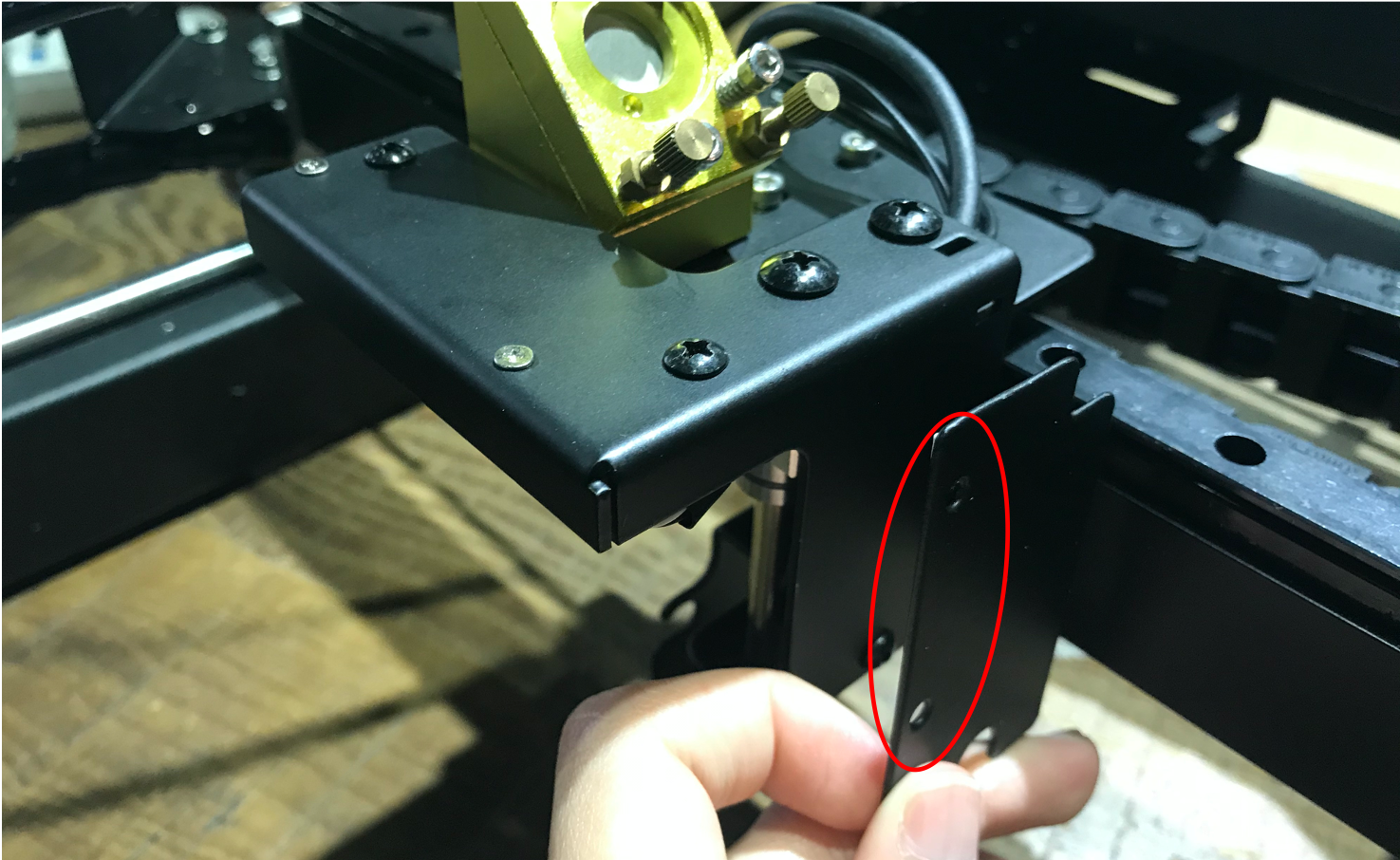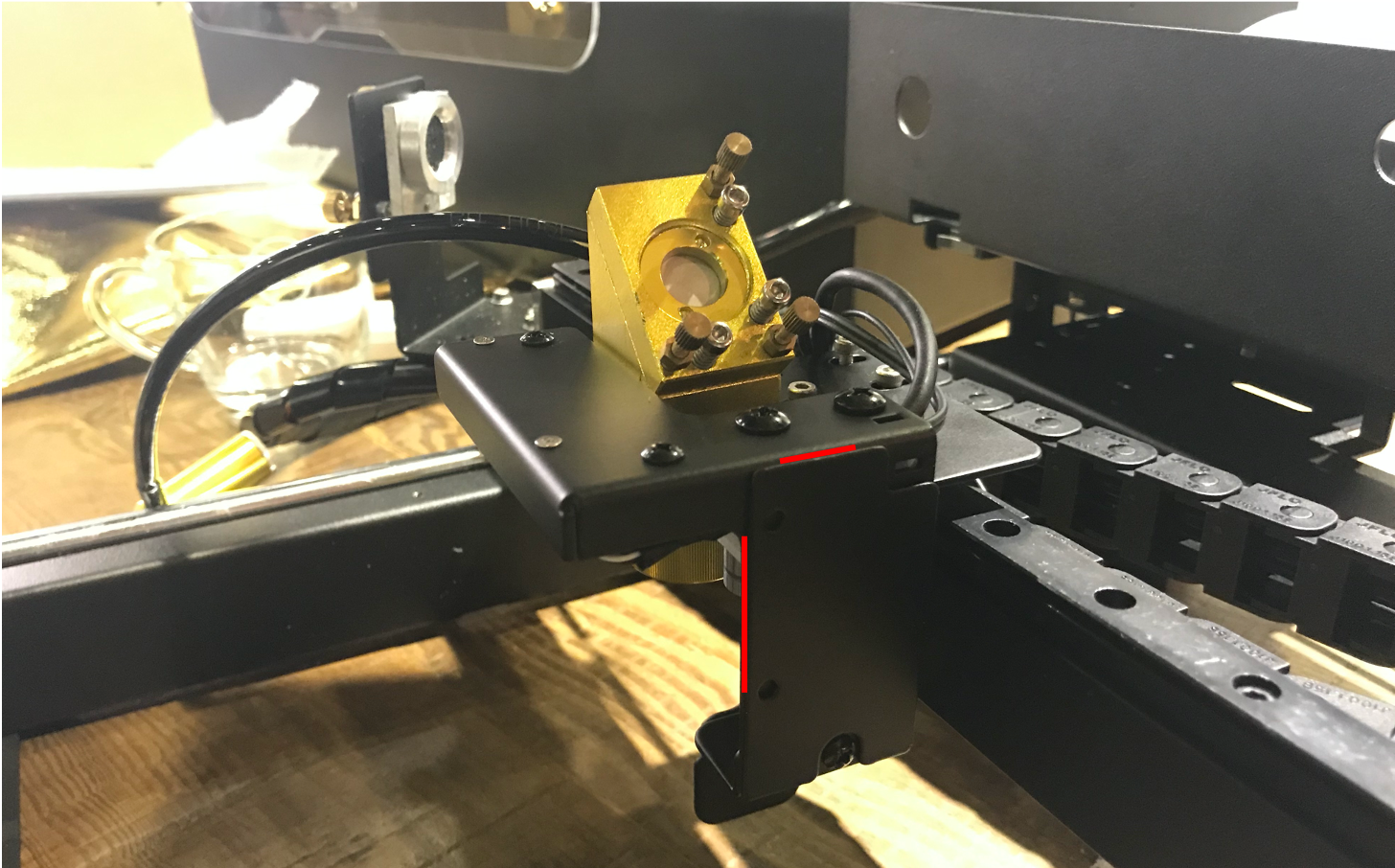 Step2:
Clip the diode laser module to the original CO2 laser. (Tip: Clip the red circle first then clip the orange one)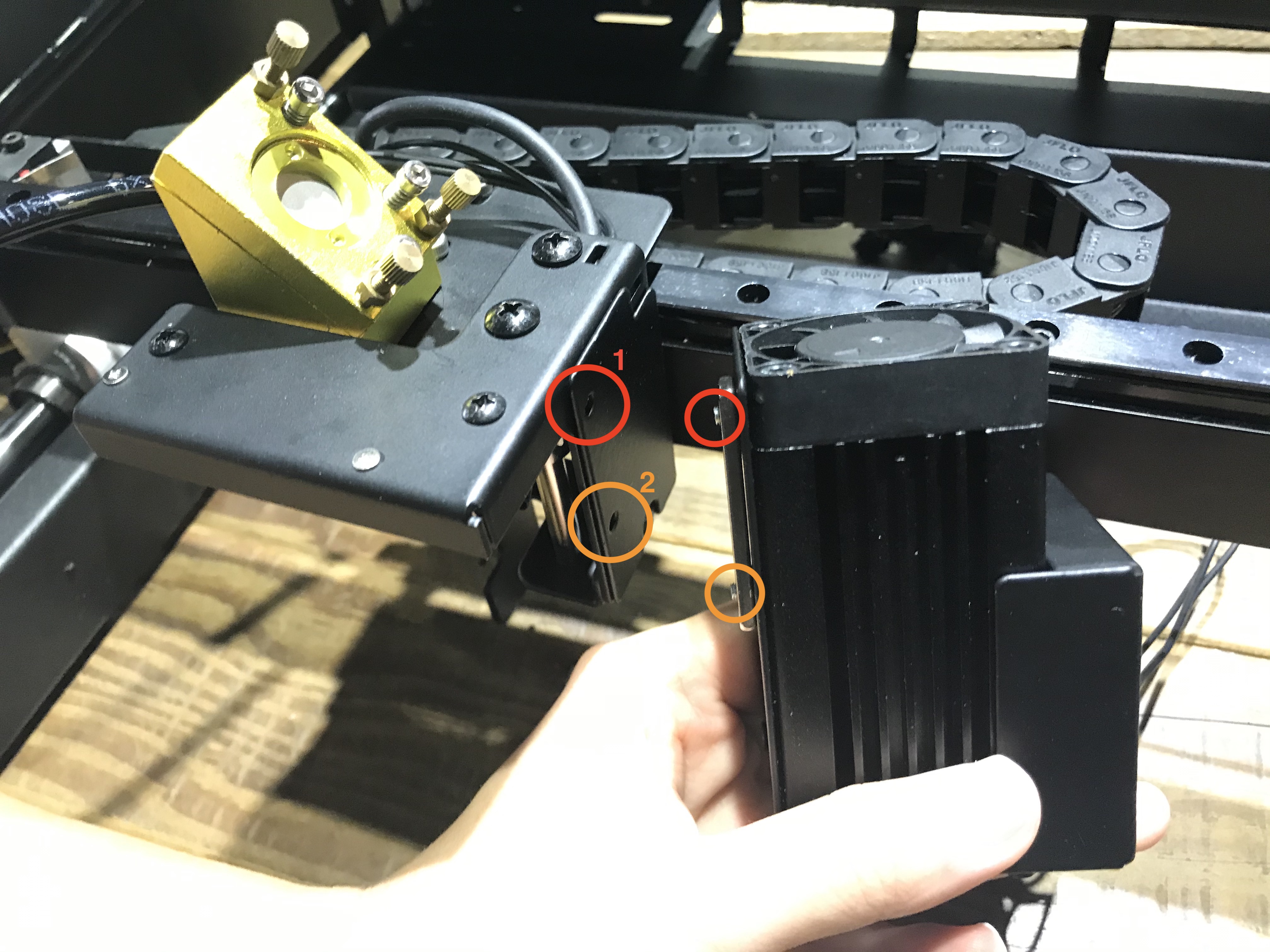 Step3:
Connect the wires.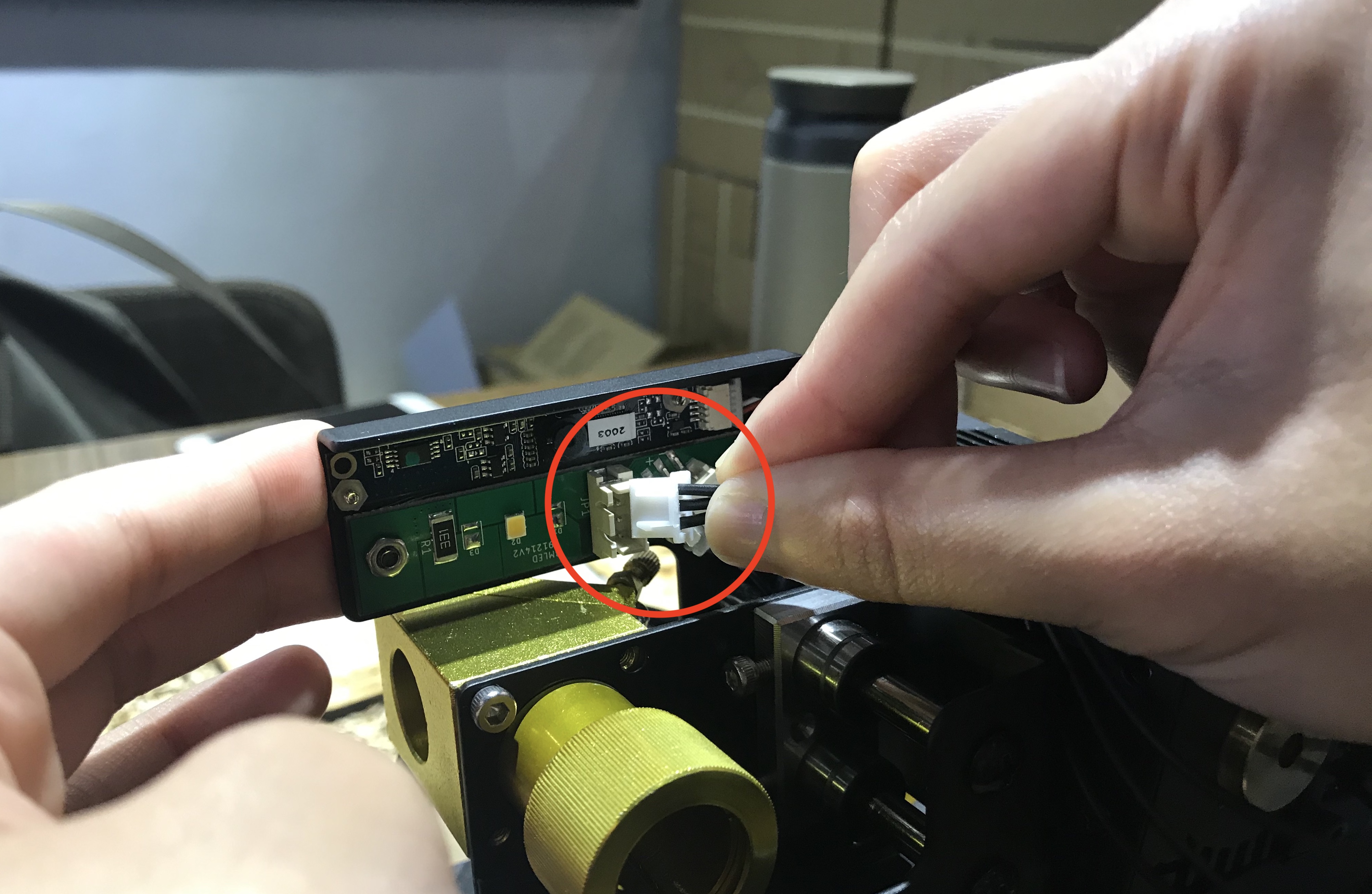 Step 4:
Remove the black sticker and use a Phillip screwdriver to loose three screws on the cover. Change the cover to the orange one. Tape the new black sticker after locking those screws back on.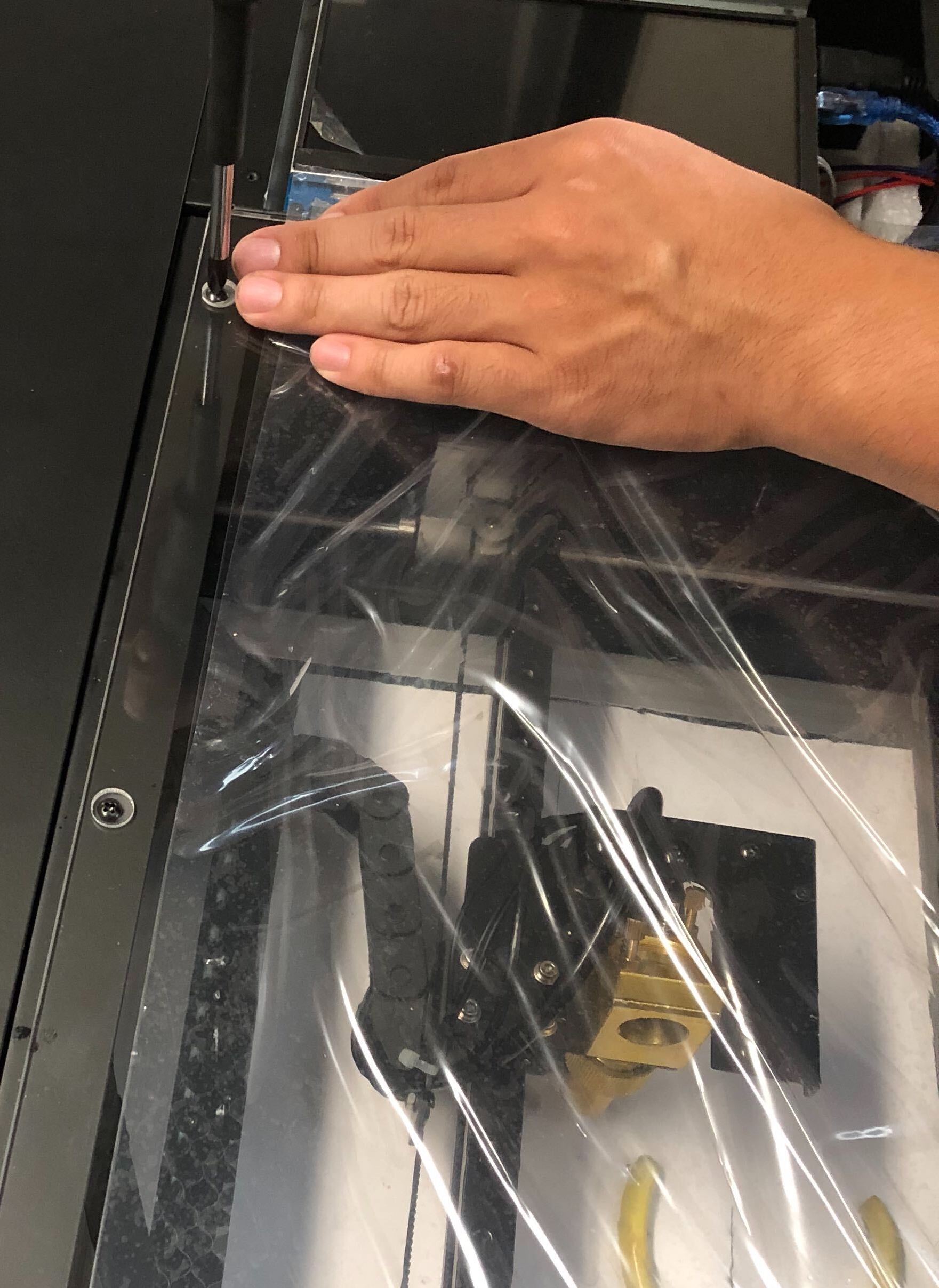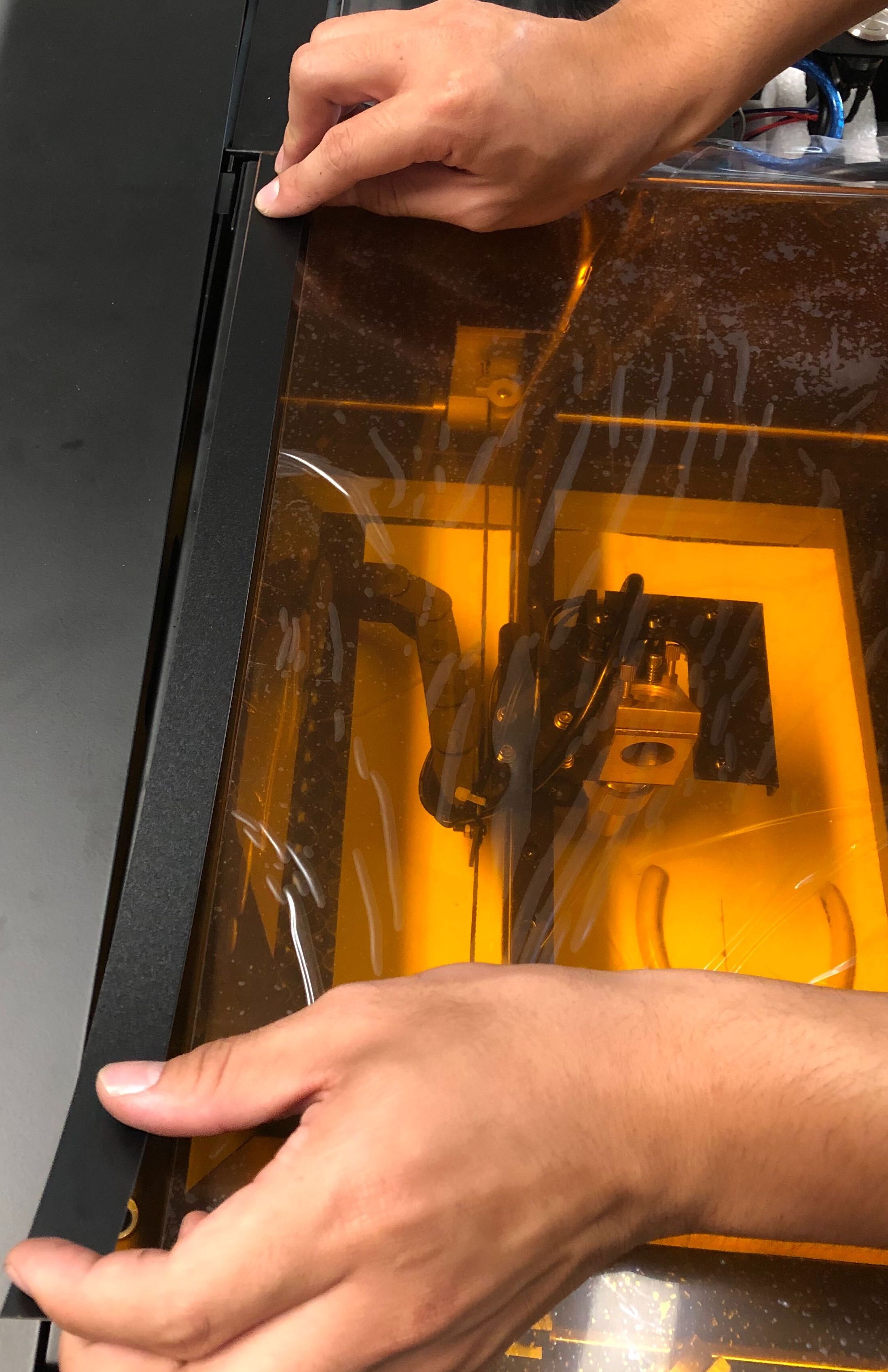 Step 5:
To start using hybrid laser, please refer to the following page for basic set ups in Beam Studio:
Notice:
After install Diode Laser Module and Auto Focus Module, the "Cam Led" button in the "

Maintain

mode" will become the switch to both modules On/Off button. Please make sure that the fan on the top is working. It also means both modules' signal is connected.
After installation, Try to avoid to moving the laser head to the " B " and " D " quadrants in the "

Maintain

mode " . There might be a risk of collision of insufficient operating space .