Installation Guide:
Please refer to the video below. ( 2mins )
The HEXA 1.5-inch focus lens is designed for engraving with a finer result than the standard focus lens.
This add-on is not applicable for cutting. Thus, please use the standard focus lens for cutting purposes.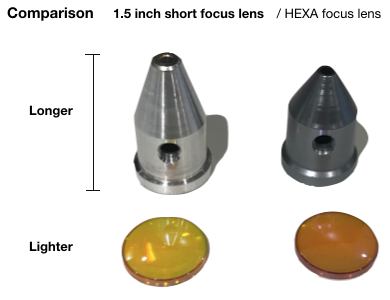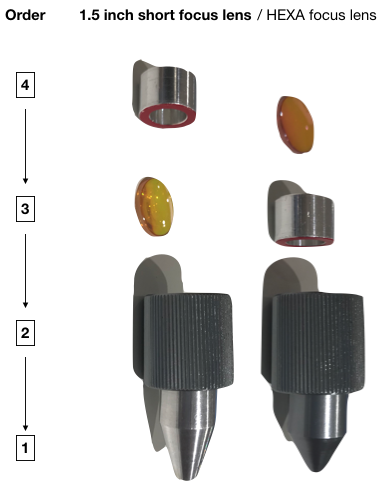 Notice:
- The suggested focus distance between the nozzle tip and the material is 12mm for the standard nozzle.
- The standard nozzle and the 1.5" nozzle has a 5mm difference in length.
- Therefore, the focus distance between the 1.5" nozzle and the material will be 12mm - 5mm = 7mm.
- Please refer to the article, [5-26 Focus Distance Adjustment] for the adjusting instruction.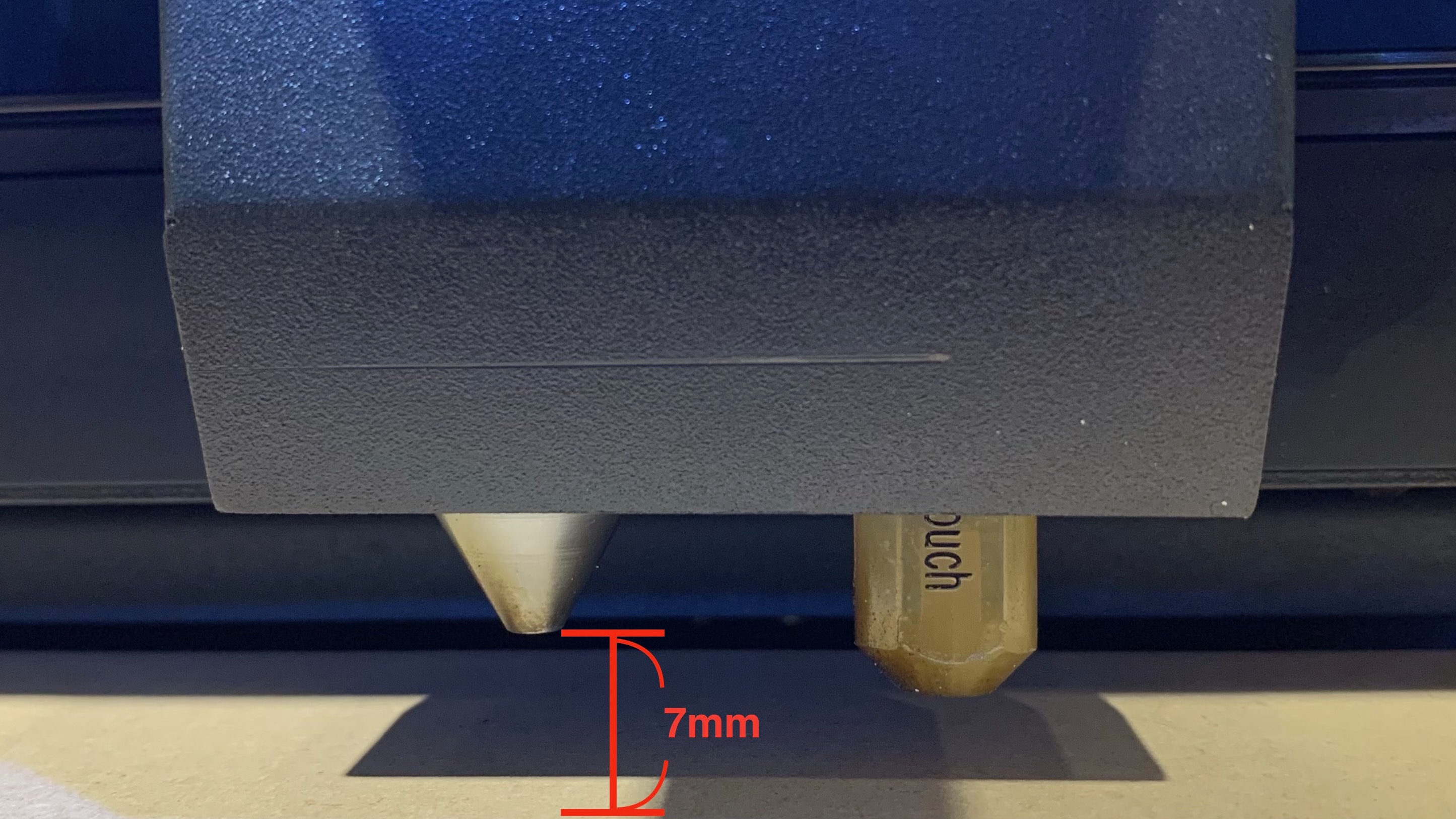 Beam Studio Setting Suggestions:
The higher the "Resolution" setting is, the better the engraving quality is, but the time will be longer.

(Beam Studio > Edit > Document Settings > Resolution)


For engraving small images, Ultra High (1000 DPI) will be recommended in order to have a finer result.
For engraving medium or large images, High (500 DPI) will be recommended in order to reduce the time.



If you feel like the engraved lines are too thick, lowering the power rate or increasing the speed will be suggested in order to reduce the strength of the laser and the duration that the laser beam contacts the material. However, the result may look lighter.

Please set the parameters according to the conditions of your machine, environment, and materials.