Suggested maintenance frequency:  Once a month
1|Paper towel or tissue paper
2|Cotton swab
Included in the accessory box:
3|Lubricating oil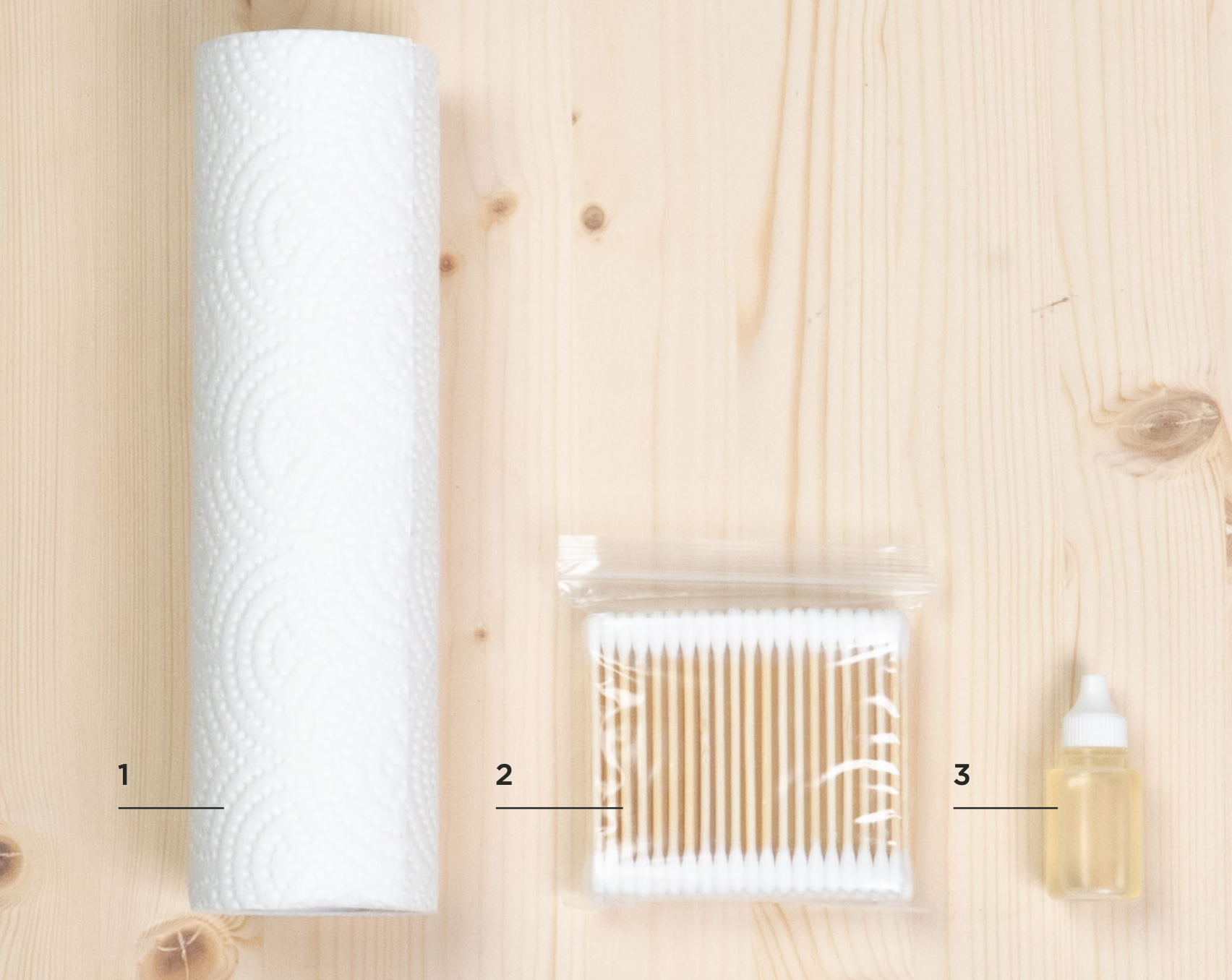 a. Cleaning
Use a paper towel or tissue paper to wipe the oil and dust in the four positions of the picture.
X-axis linear rail
Z-axis lead screws (You can see it on the back after raising the module adapter to the top.)
Left side of Y-axis guiding rods
Right side of Y-axis guiding rods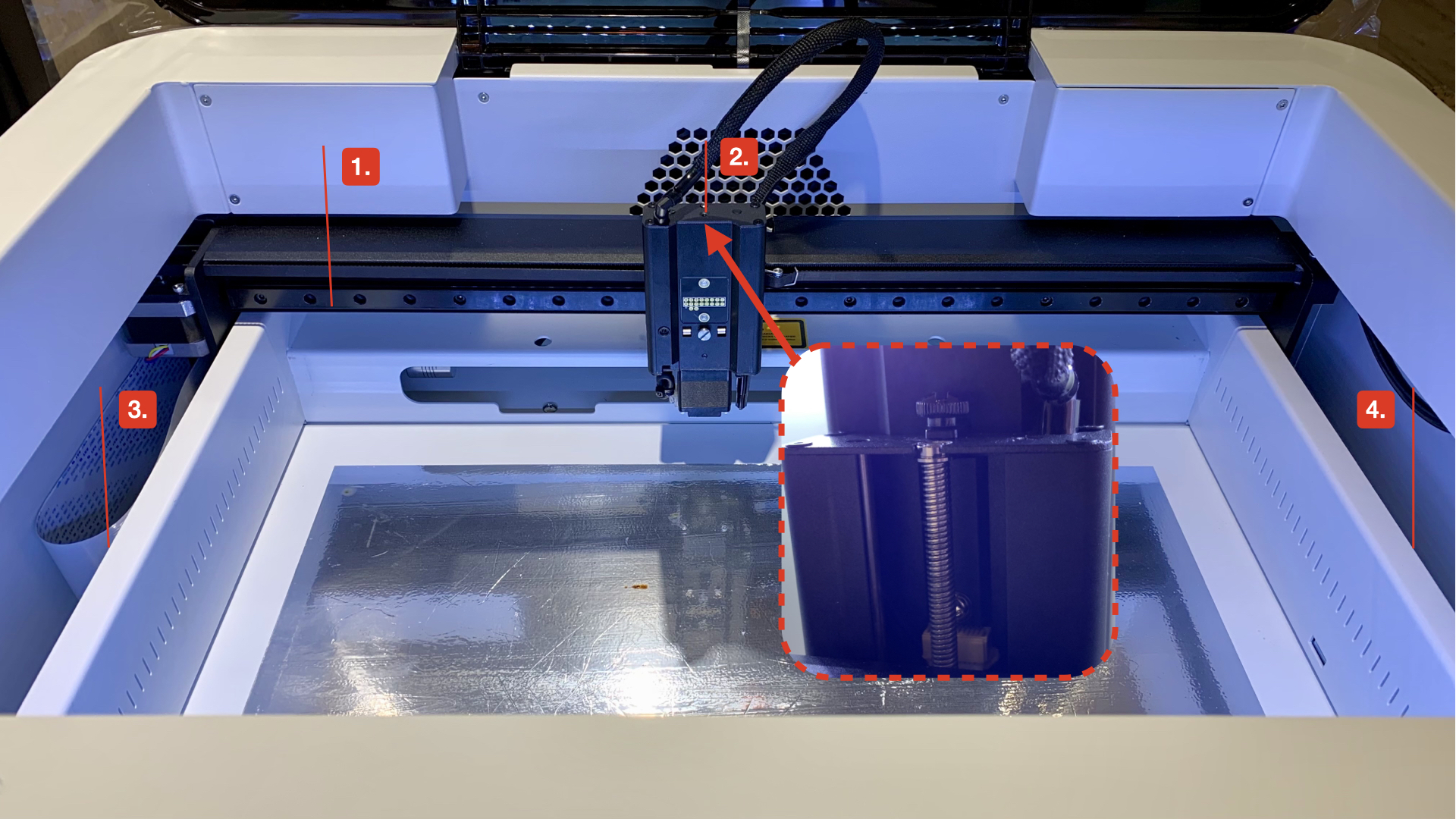 2. Oiling
Dip a cotton swab in the lubricating oil and apply evenly above the four positions in the picture. Manually move the laser head left, right, forward, and backward 3 - 5 times to evenly distribute the lubricating oil.
X-axis linear rail

Z-axis lead screws (You can see it on the back after raising the module adapter to the top.)
Left side of Y-axis guiding rods
Right side of Y-axis guiding rods