Preparation Items :
Self-preparation :
1 | Distilled water
2 | Water container
3 | Cable tie
4 | Diagonal pliers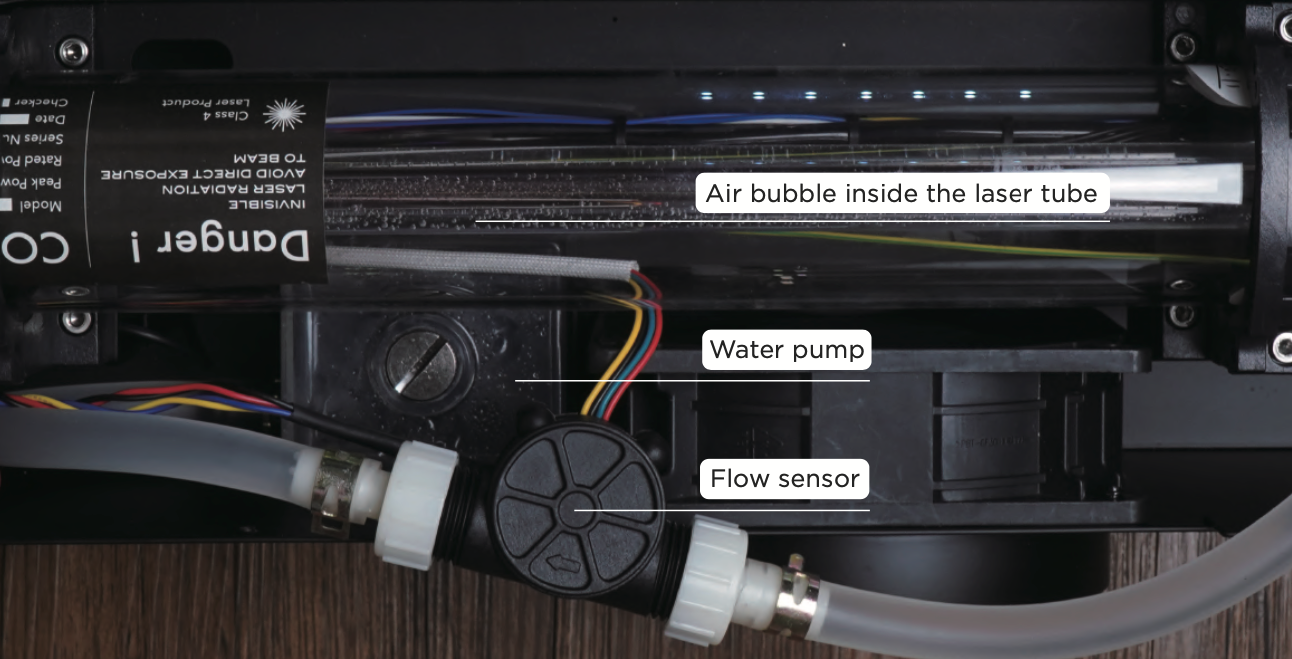 1. Click "Resume" button :
Try to continue working, if no error message appears again within one minute, then it can be used normally.
2. No folds or kinks of the water hose :
If the water hose is obviously creased, press the area back to the cylinder shape > Use the cable tie to fix the position.
3. The water pump should be at least 80% full :
If the water level in the water pump does not reach 80% full, water must be added【Maintenance】 Water changing and adding. > Press the water hose to discharge the air bubbles inside the laser tube as many as possible.
4. Adjust and test the flow sensor :
Tilt the sensor slightly and tap it a few times to
expel the air bubbles > Test the flow speed, which should be 1 ~ 2 L/min: Machine screen > "MACHINE" > "Hardware Settings" > "Test Flow Speed".
5. Replace the cooling water :
If you have tried steps 1 ~ 4 and still have an error, please replace the cooling water【Maintenance】Water changing and adding. It would be helpful if you can record a video at the same time.
1. Photo :
Machine screen > "MAINTAIN" > Turn on the "Pump" and take pictures of :
a. Water hose (bending at the connection)
b. Laser tube (the number of bubbles and flowability)
c. Water pump (water volume, water pump blue light should be constantly on)
d. Flow sensor (placement, reading), as the right figure.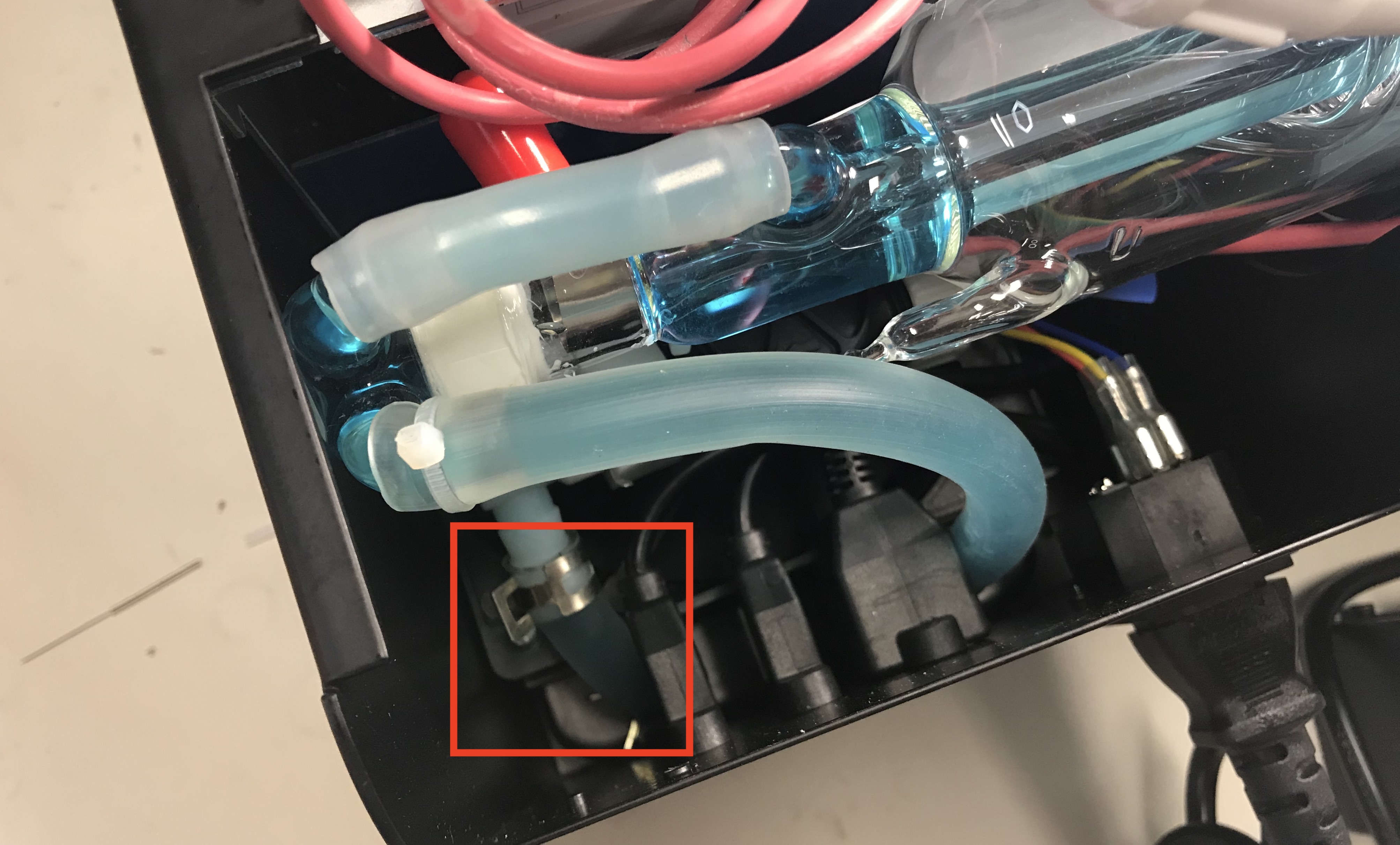 2. Video : The video of cooling water replacement should include the content of photos (water
hose, laser tube, water pump, flow sensor) to ensure that the above components are working properly.