Calibration of camera and engraving position consistency to ensure accurate machine engraving result.
Preparation Items : A4 (Letter size) white paper (self-preparation)
Note :
1. When using the camera preview function for the first time out of the box, camera calibration is required first.
2. Each time you use it, you need to focus on the engraving material (confirm the focus).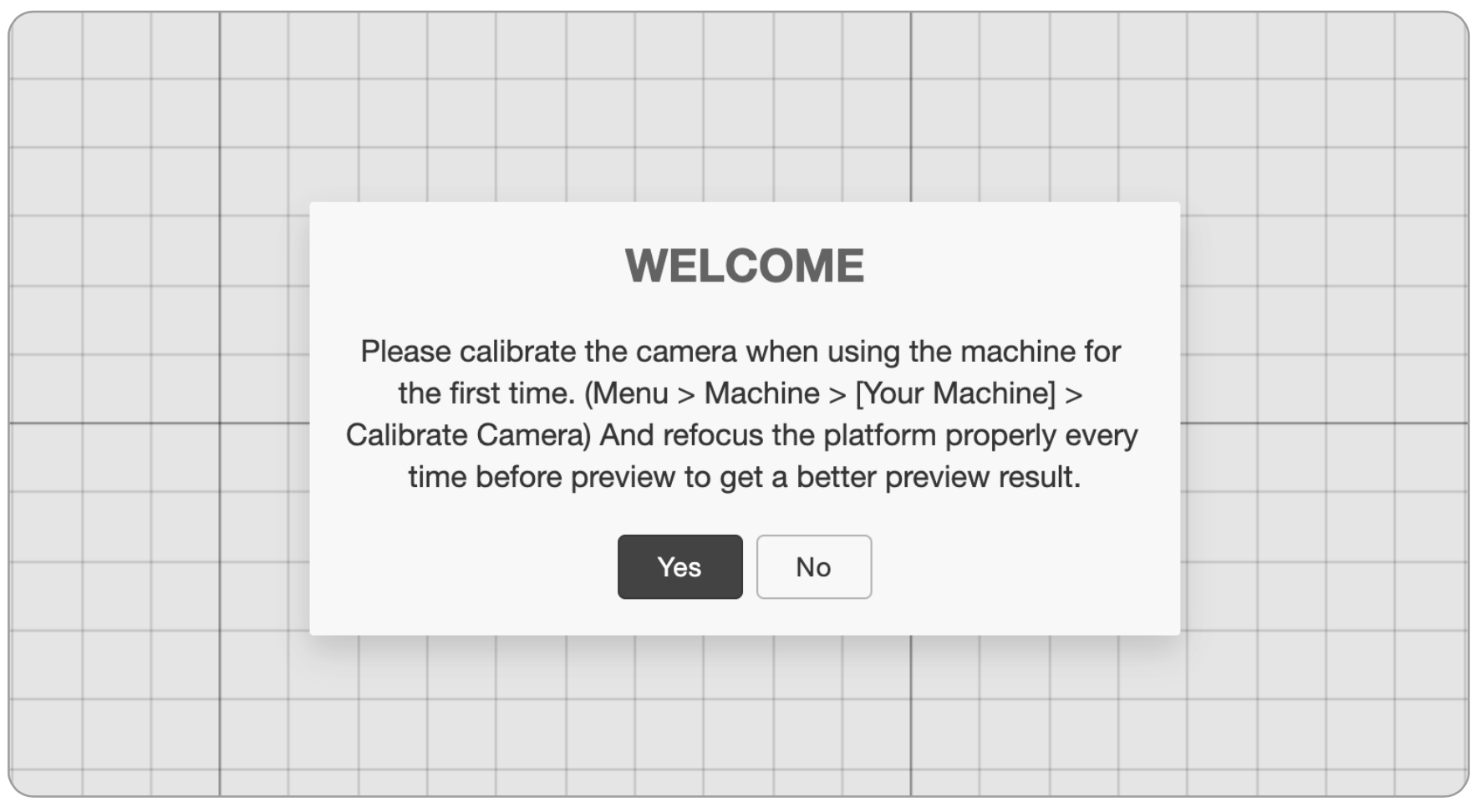 a. Select Device : Select the name of the machine in use.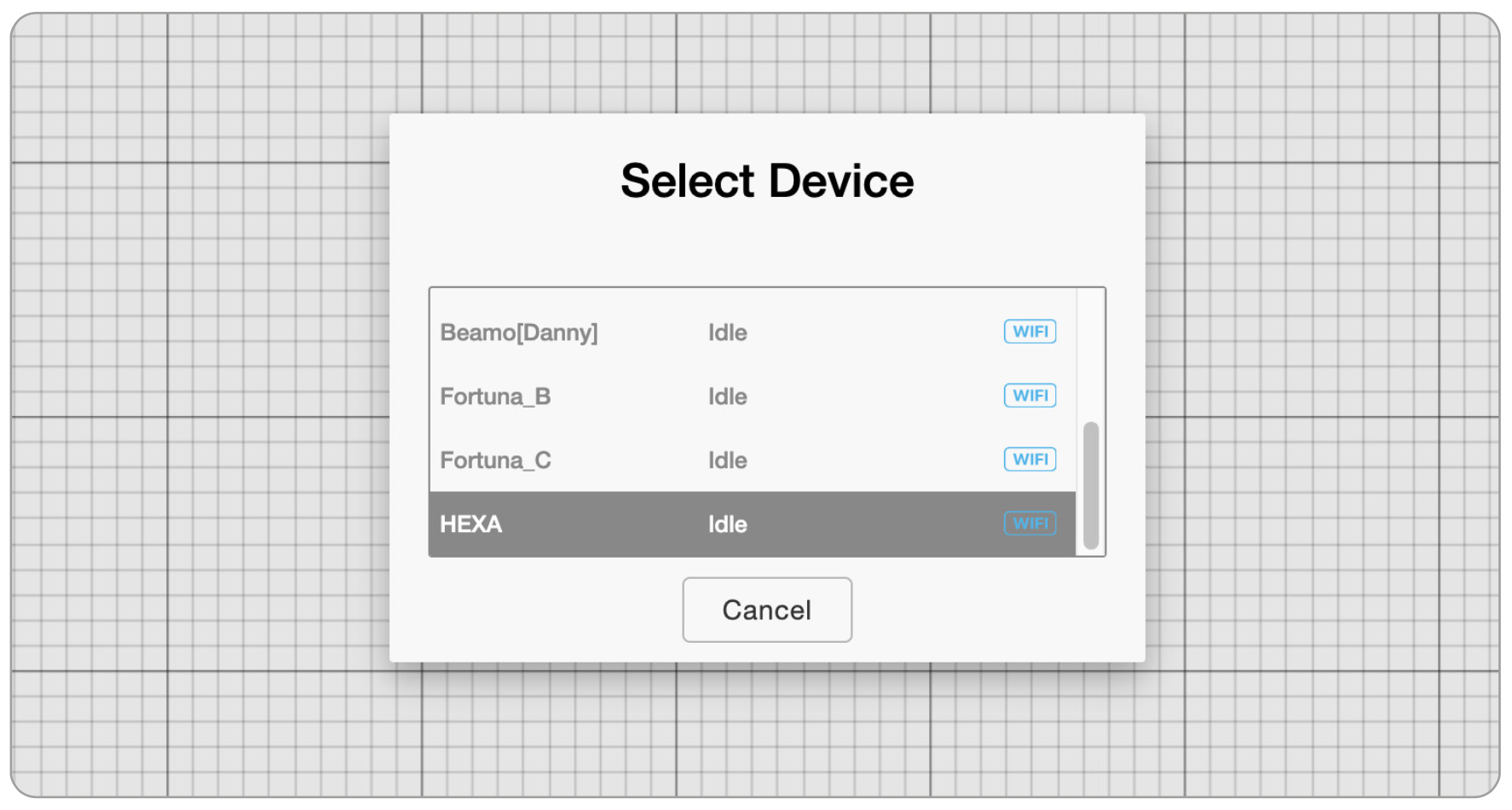 b. Place white paper : Place clean A4 (Letter size) white paper in the upper left corner of the working area.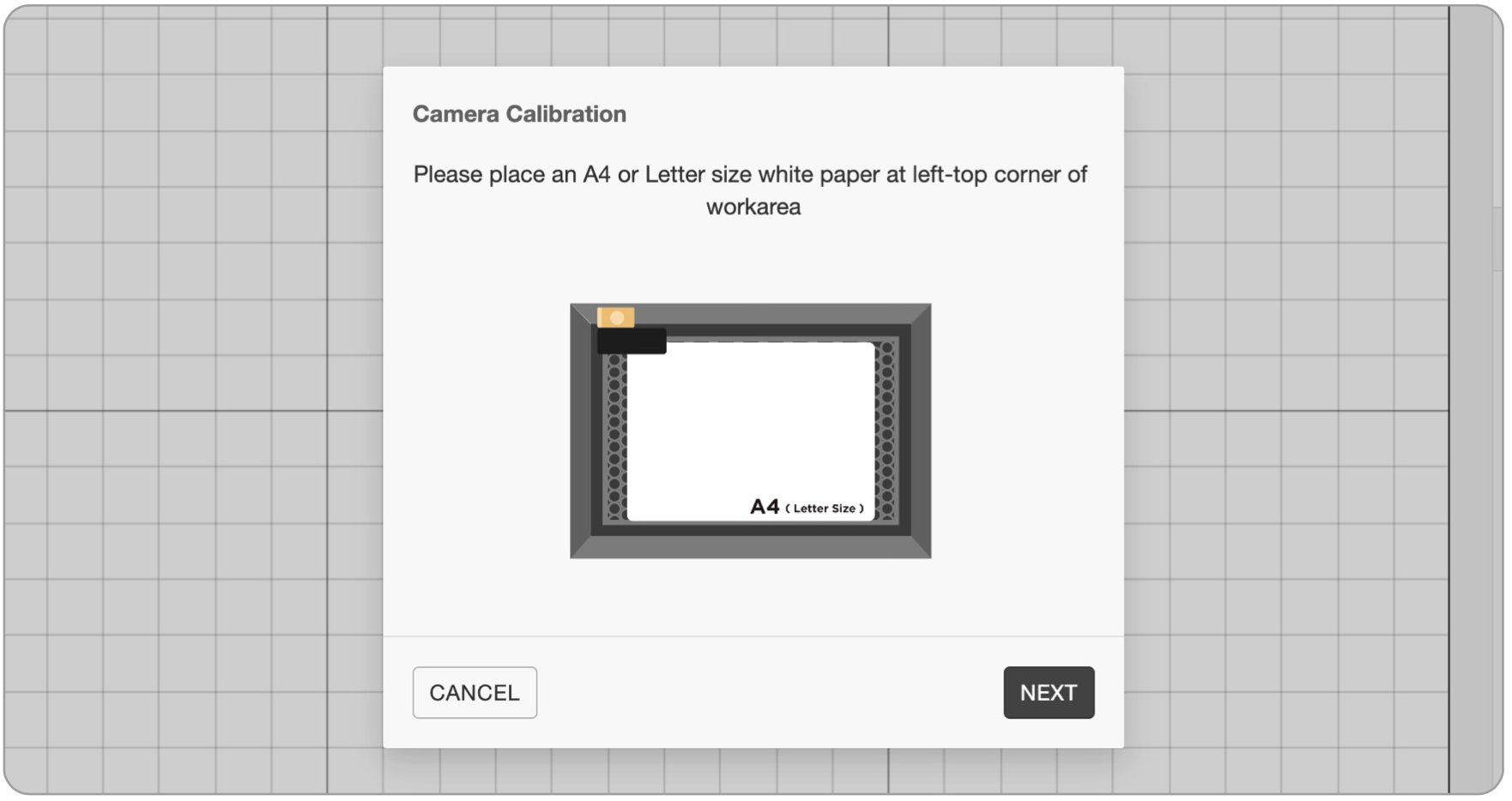 c. Focusing:double click the height adjustment button to rise the honeycomb table up and make the probe touch the engraving material.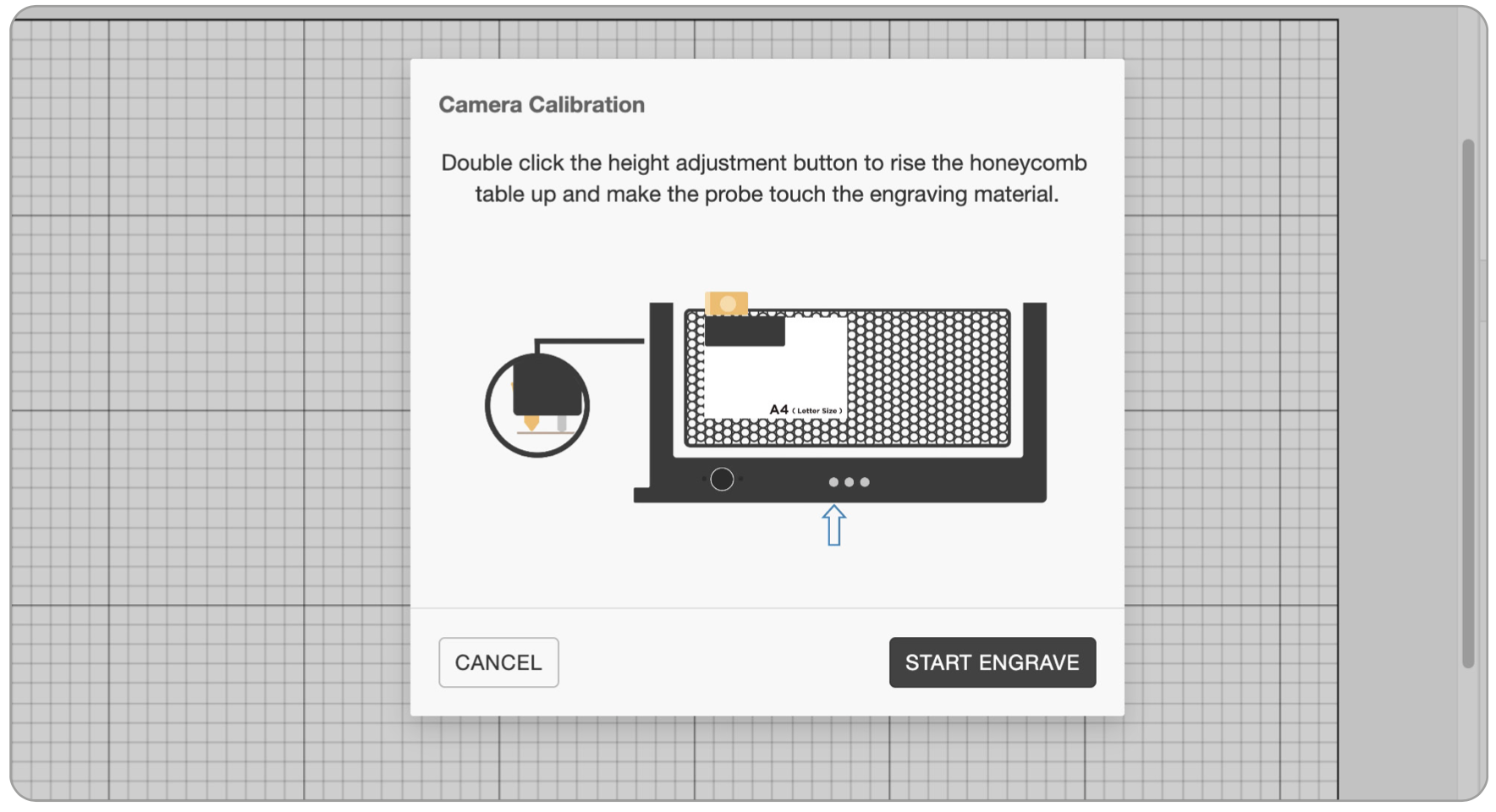 d. Draw calibration image : the machine will cut out grid lines on the paper.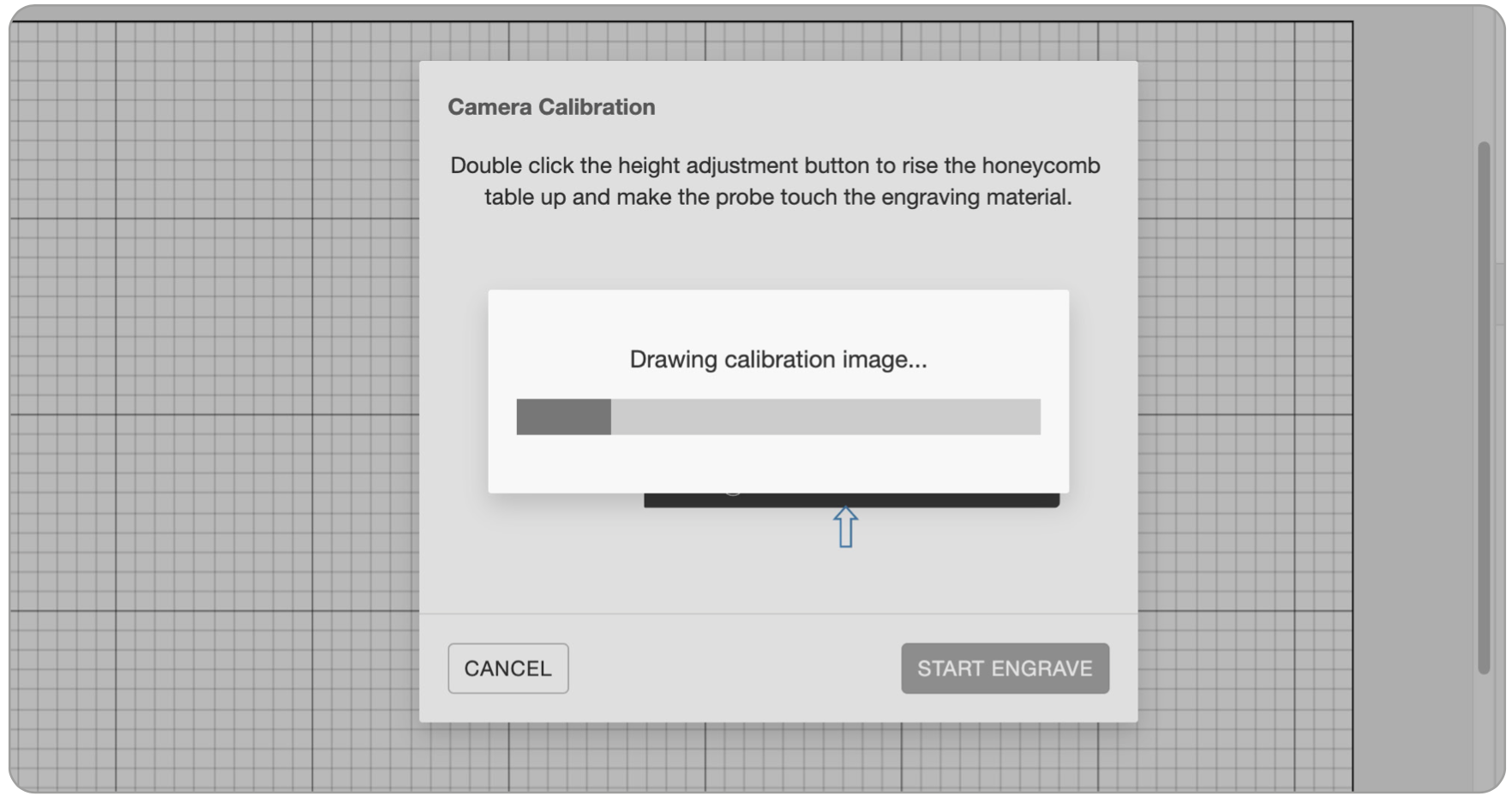 e . Place the red square : After clicking anywhere to cancel the prompt, move the grid lines to the center, align the outside of the red square with the center square of the grid lines by adjusting the directional keys, horizontal and vertical translation, rotation angle, and size ratio (keyboard up and down keys can adjust the value).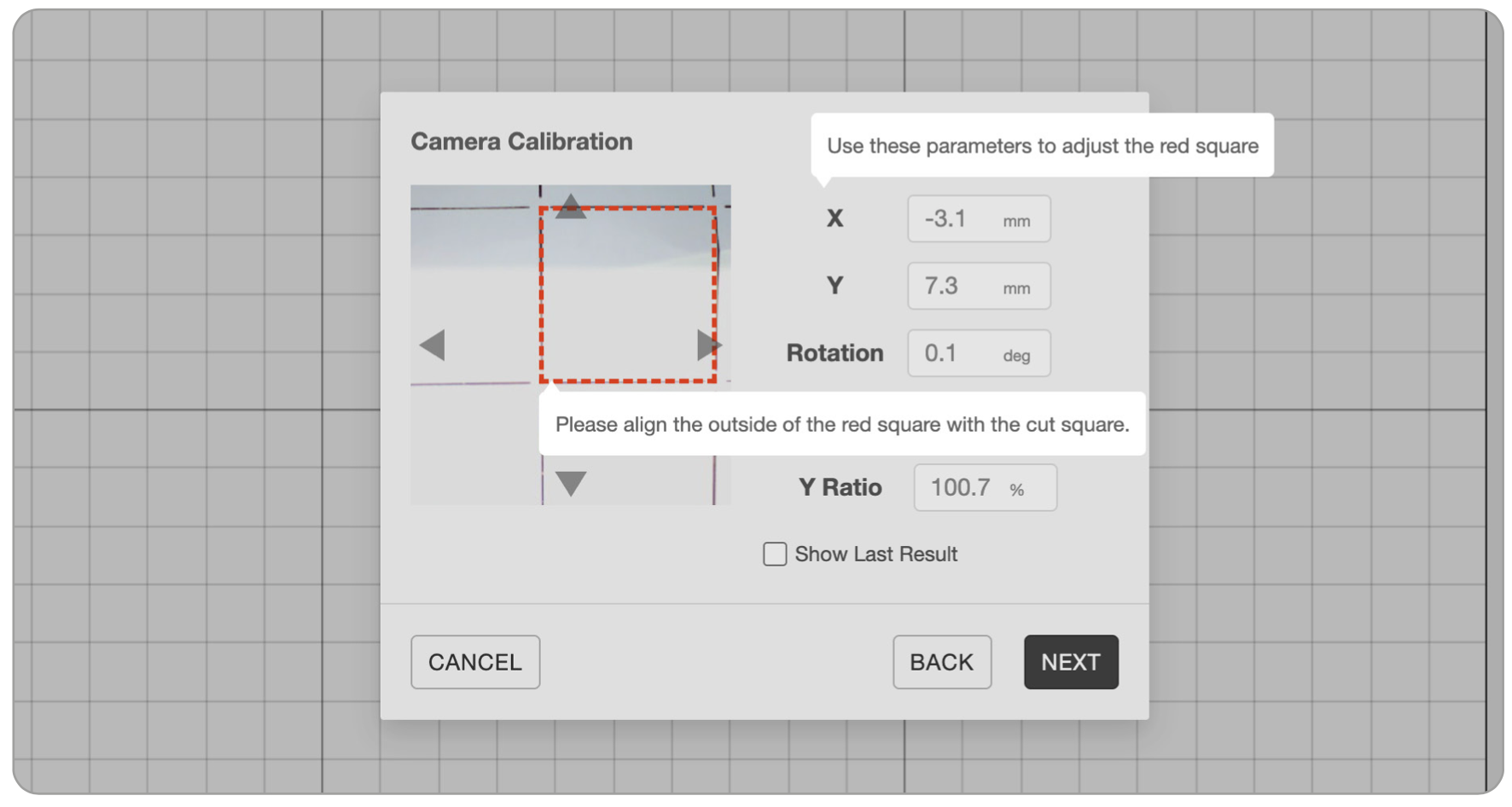 e-1. Red square adjustment completion position.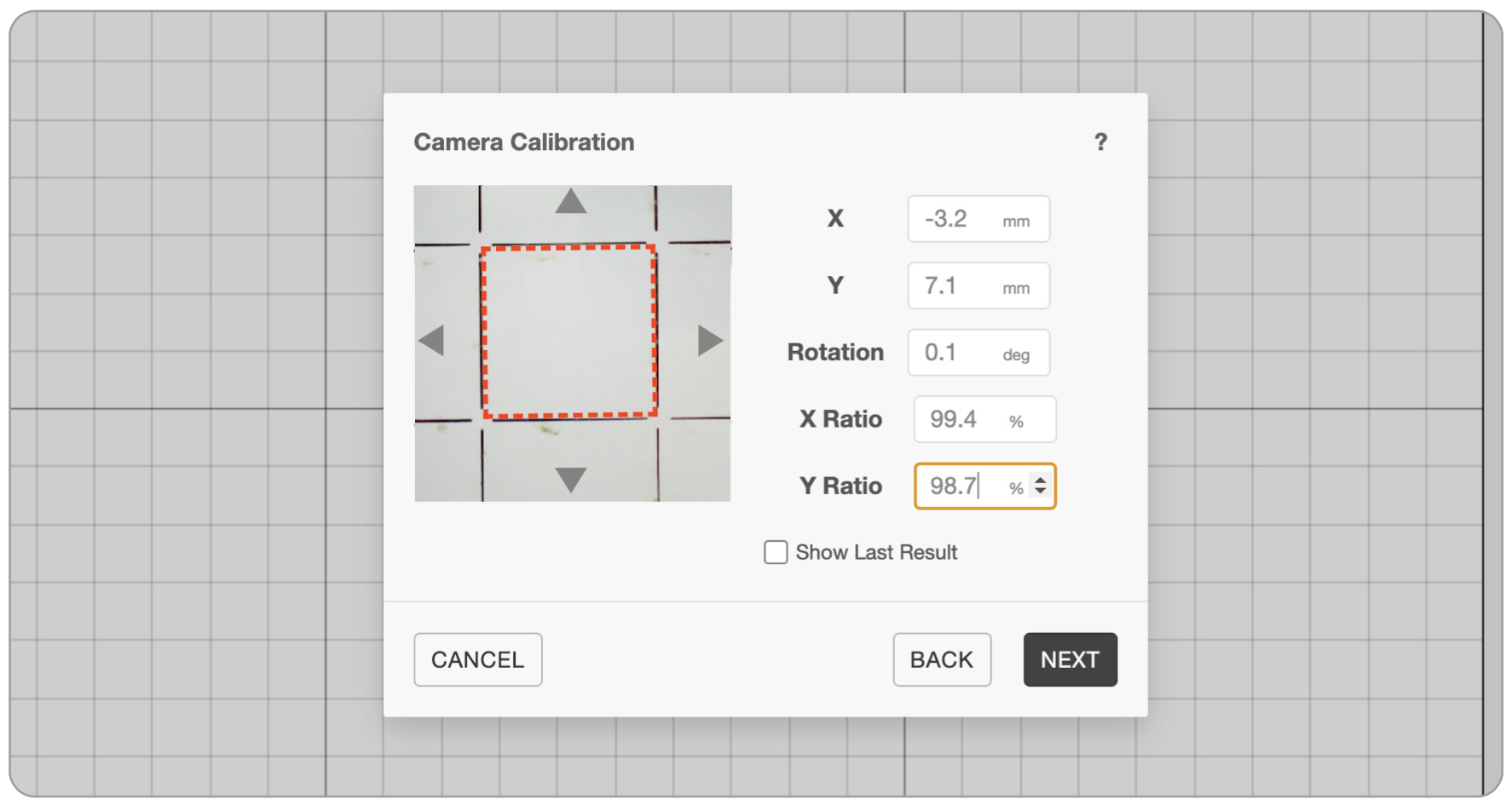 f. Camera calibration completed : After the camera calibration is completed, the first engraving can be started.