Please read the safety regulations carefully before starting the operation.
01 Plug the power cord into the rear of the machine and into the outlet.
02 Place the clamp from the smaller end of the vent hose and thread through to the larger end. Place the larger end of the vent hose into the exhaust port. Tighten the clamp using the provided double head wrench until the vent hose is secure.
03 Turn on the machine by pressing the power button. The first startup may take up to two minutes.
04 Follow the machine prompts:
a. Select interface language > b. Read fire hazard warning carefully (as shown on the next page) > c. Run the Startup Test > d. Set up the internet connection > e. Tear off 2 mirror protective films.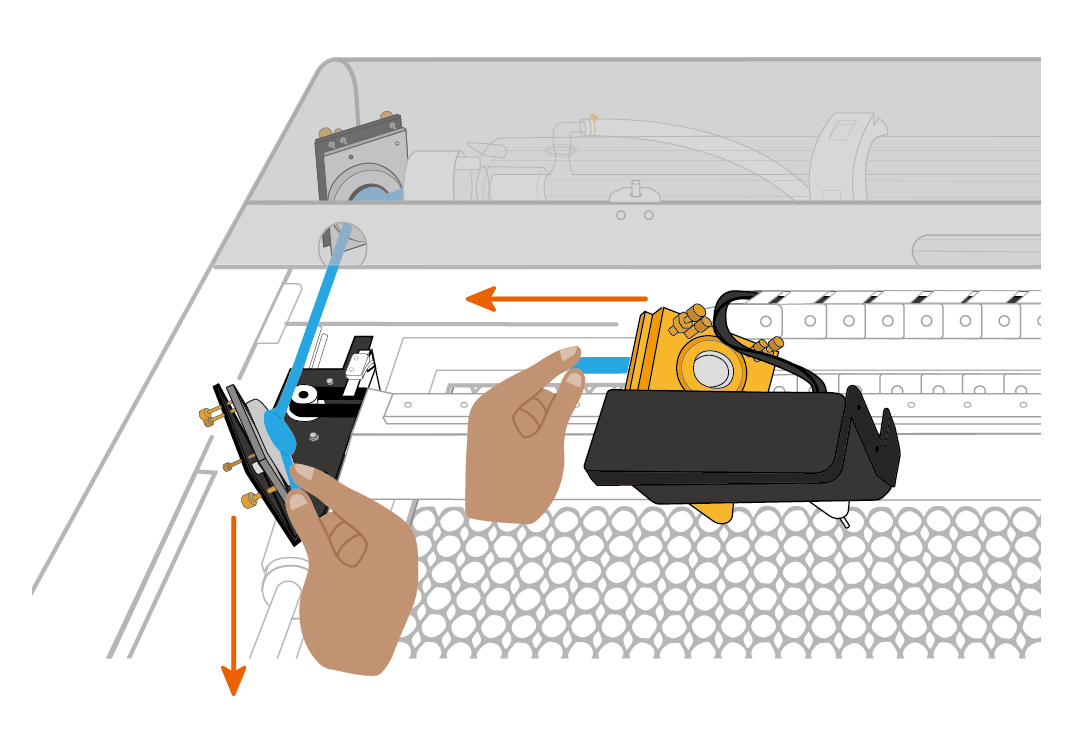 Please refer to【Connection Settings】(p.48) for other connection methods. Make sure the machine and any connected devices are on the same local area network.
05 After setup, please must fill the water tank to 80% full to ensure the normal operation of the water cooling system. Insufficient water in the cooling system will damage the laser tube. Please refer to the user manual【5-4 Water changing and adding】(p.171) step8 for more detail.
Please refer to the tutorial below.