Hello, thank you again for supporting FLUX. You're the reason why we build this cool stuff.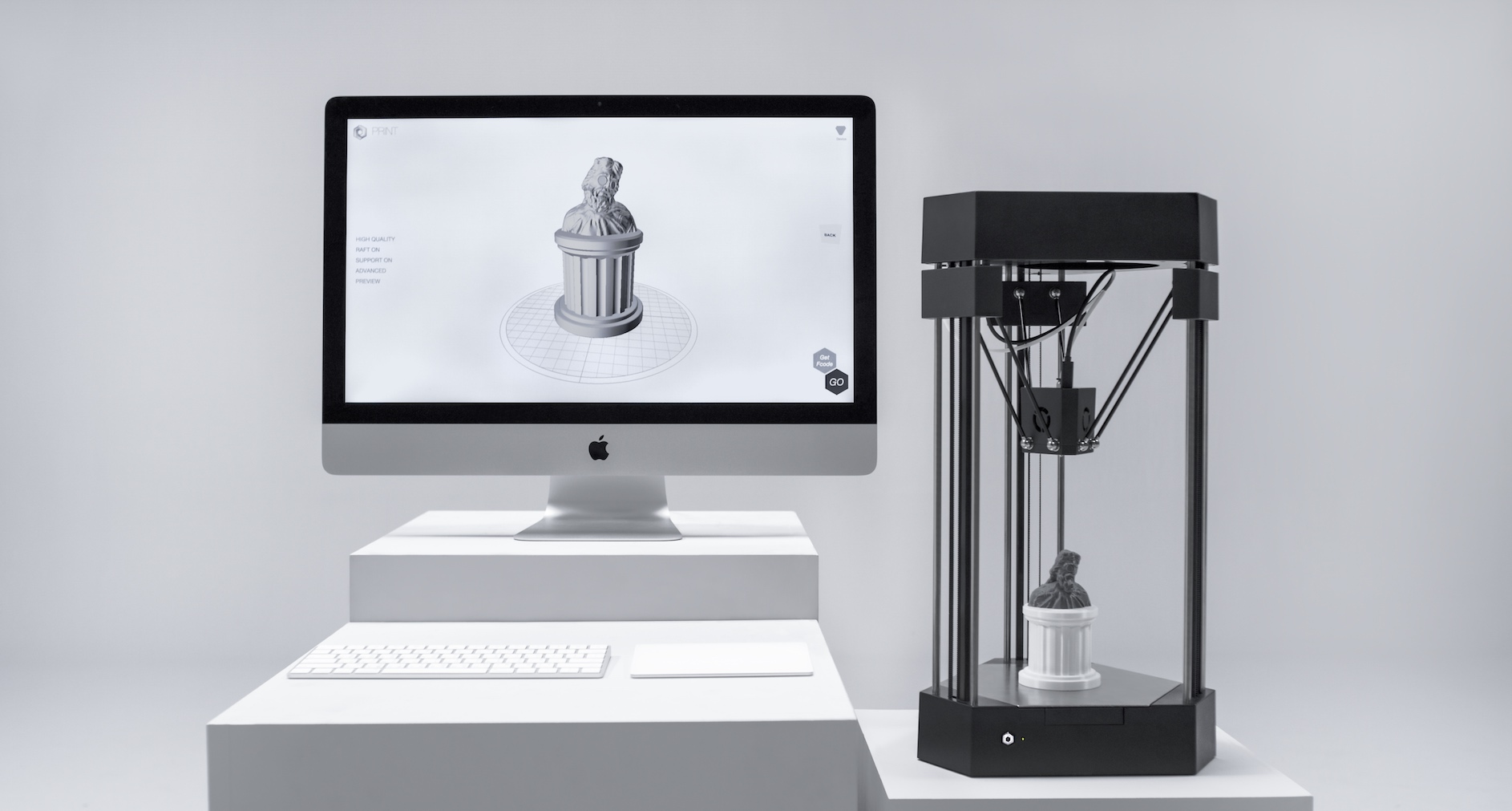 In this guide, we will walk through the Wi-Fi setting. It should be easy in most cases, but sometimes it's tricky. Therefore, we advise you go through the Wi-Fi setting with this guide, and contact us if you encounter any issue.
[Prior setup]
1. Make sure your router doesn't block connection between LAN and WLAN, and your FLUX Delta+ and laptop is connected to the same router.
2. FLUX Delta+ only supports 2.4 Ghz Wi-Fi.
3. The encryption of the router is recommended to be WPA2-PSK or WPA2-PSK/WPA-PSK Mixed.
4. The distance between the router and your FLUX Delta+ should be within 5 meters (16 ft.)
6. Old routers (more than 8 years) might not work.
Step 1: Activate FLUX Studio and connect FLUX Delta+ to your laptop using FLUX USB cable.
Troubleshooting: USB Device not found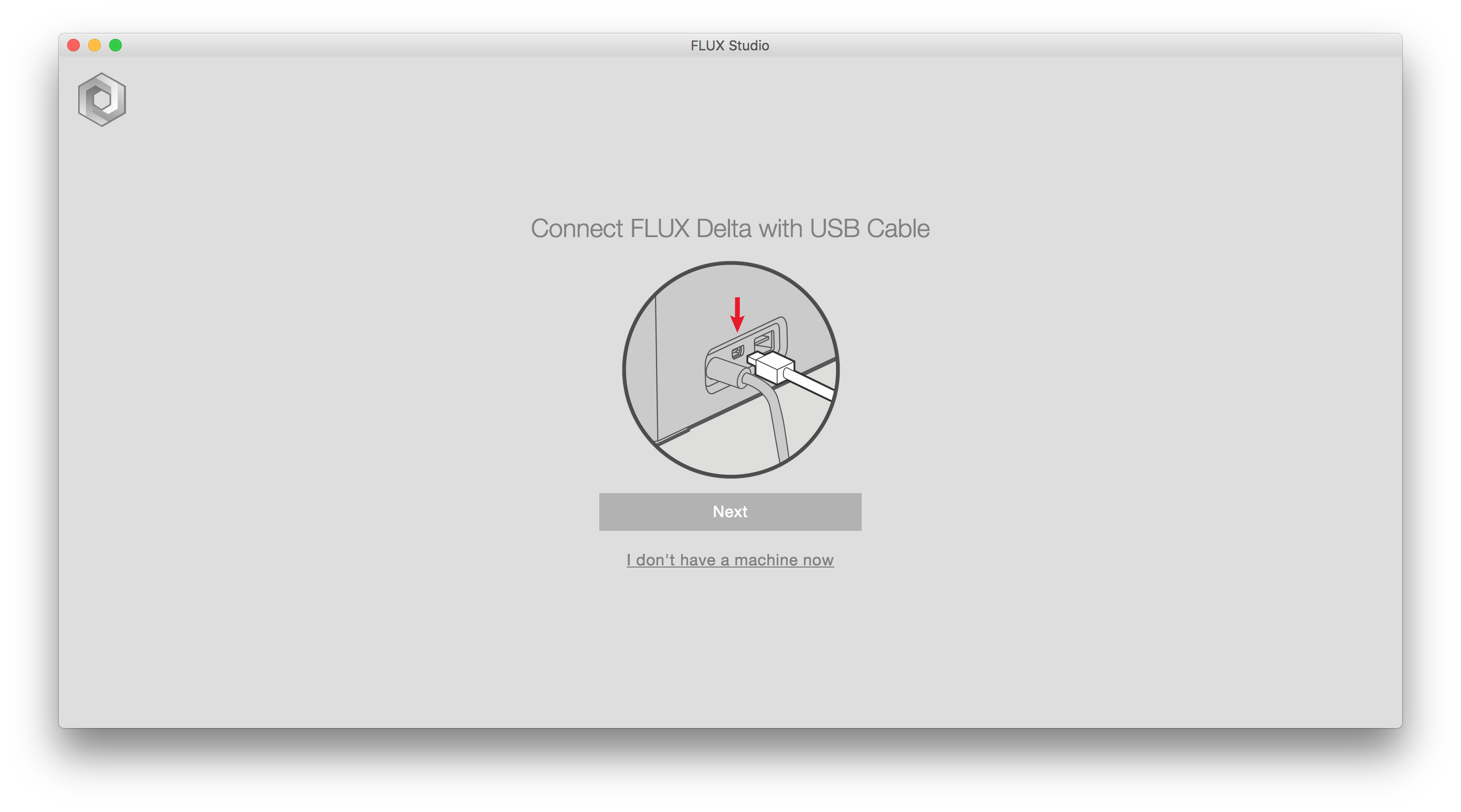 Step 2: Name your FLUX Delta+
If you're going to use the machine as Wi-Fi station mode, make sure there is only alphabets, digits, underscore, and dash in the name. The name will be also used as the name of the Wi-Fi station ( SSID ).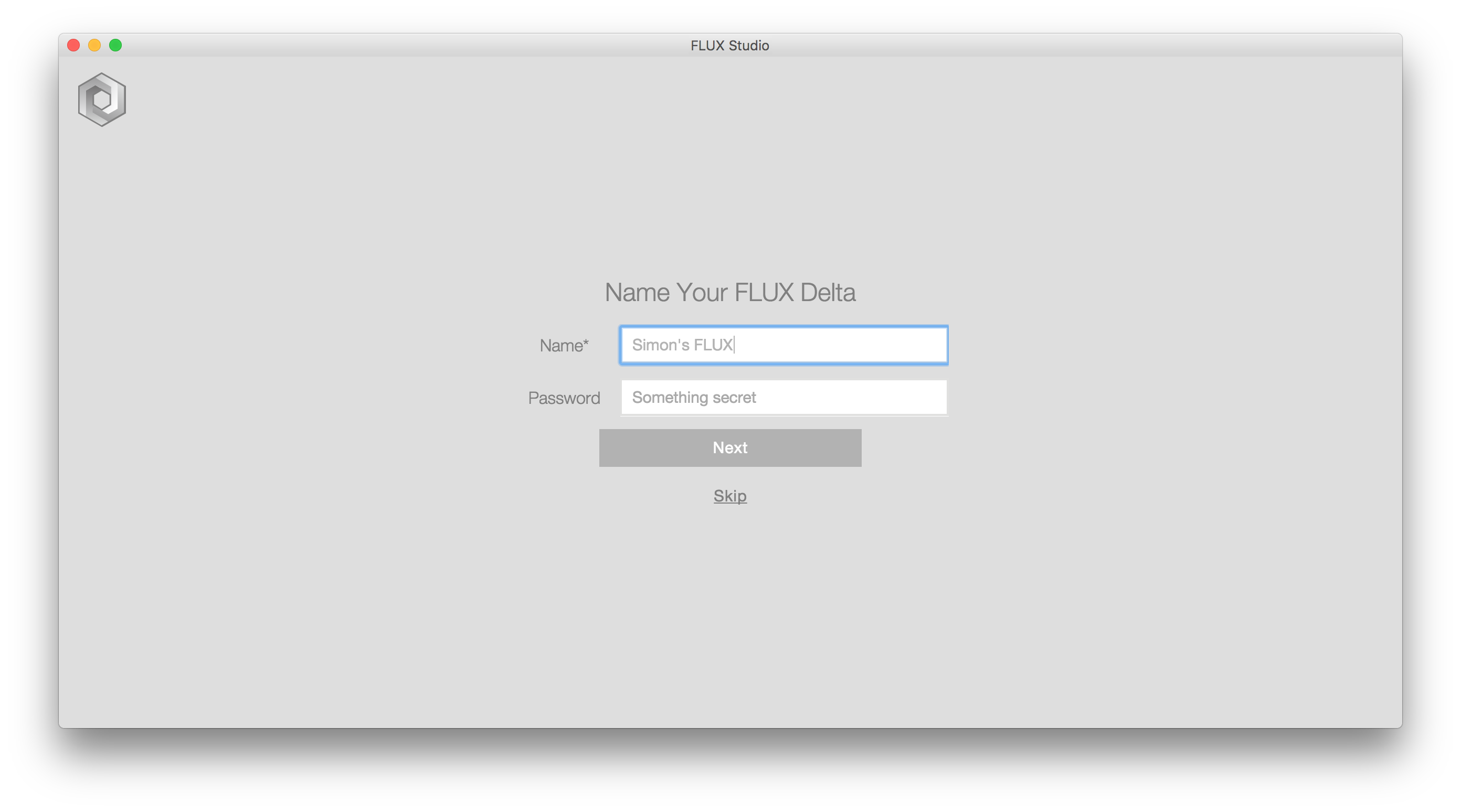 Step 3: Select your preferred network
Troubleshooting: No Wi-Fi found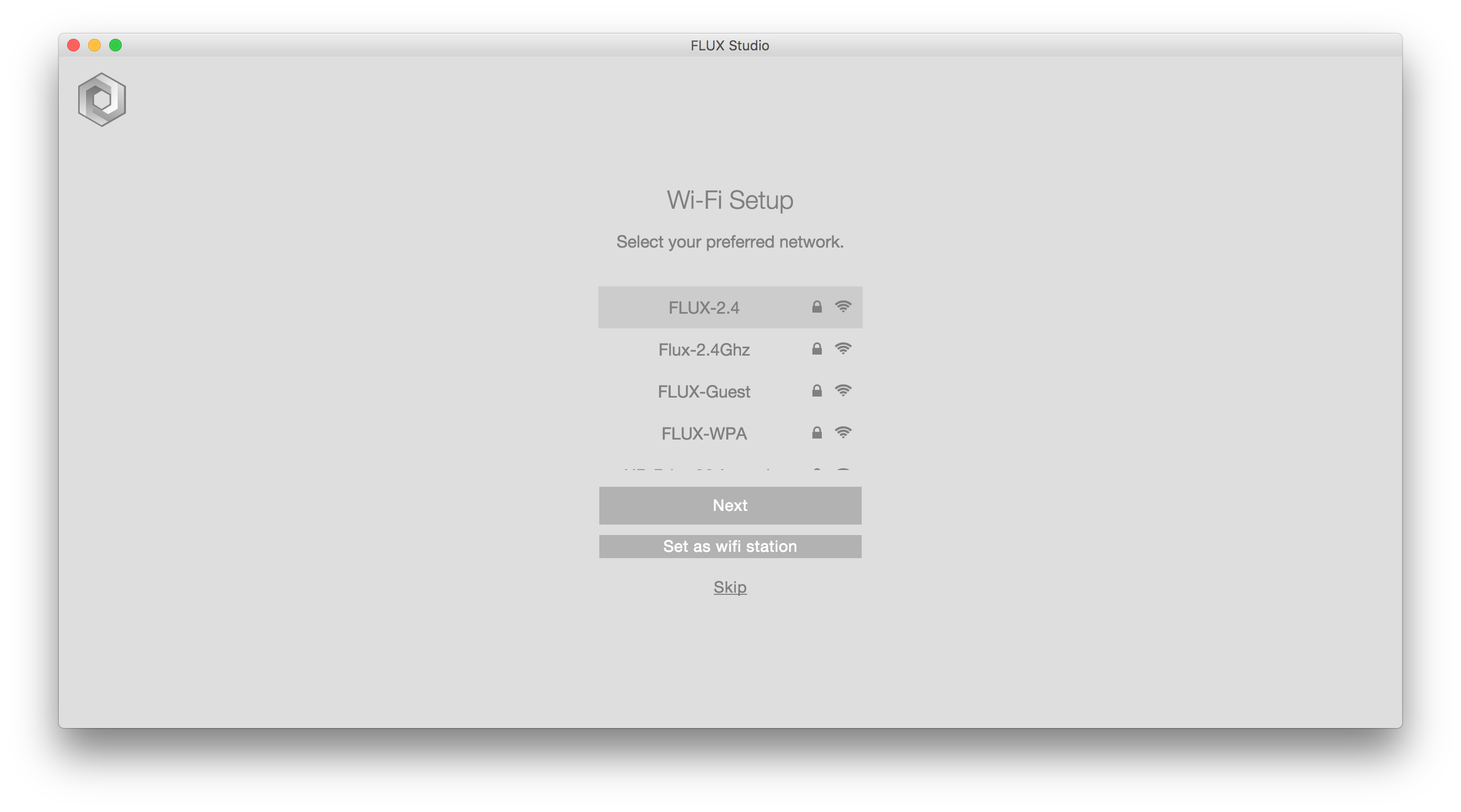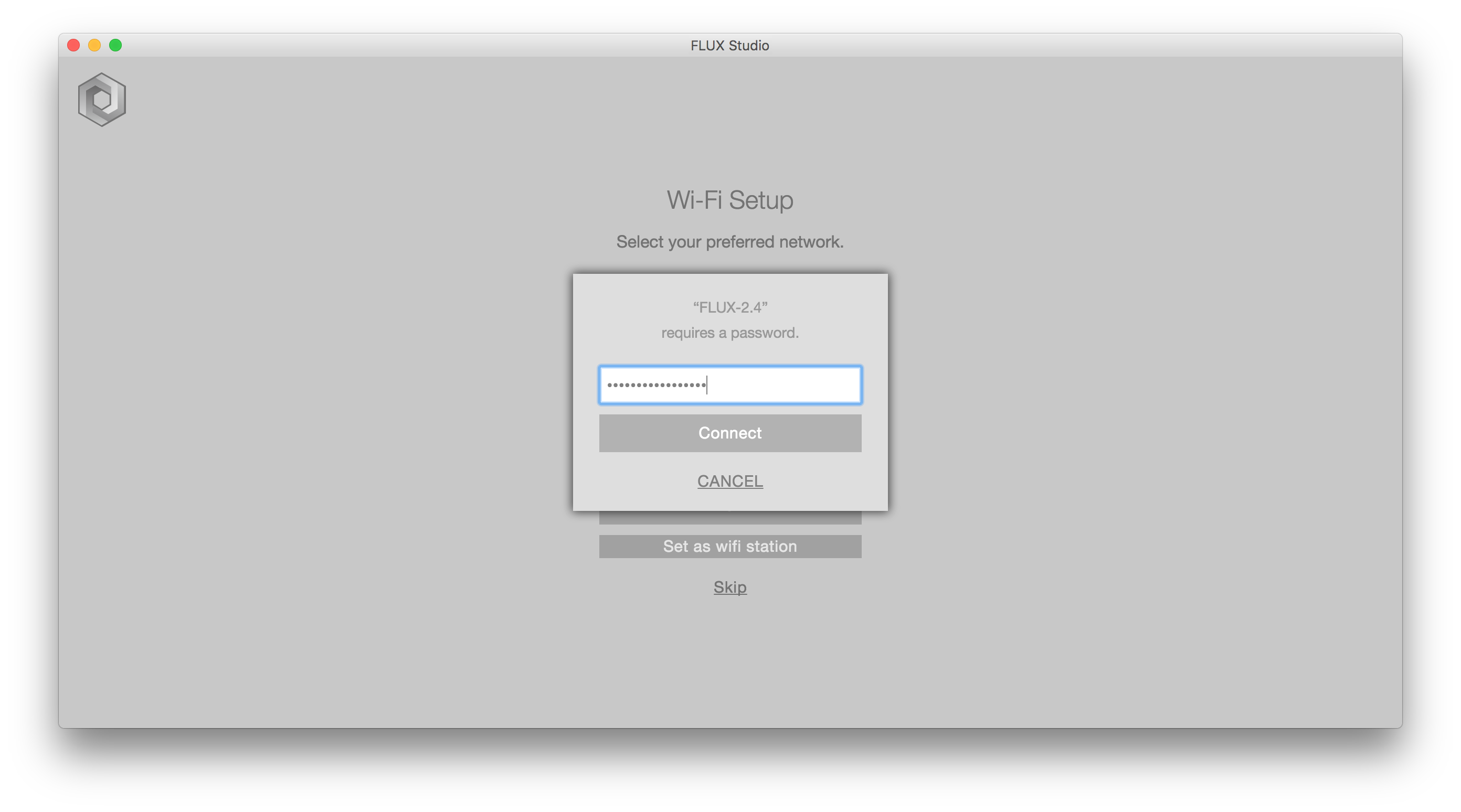 Step 4: Connect
Troubleshooting: "Unable to Connect" when selecting Wi-Fi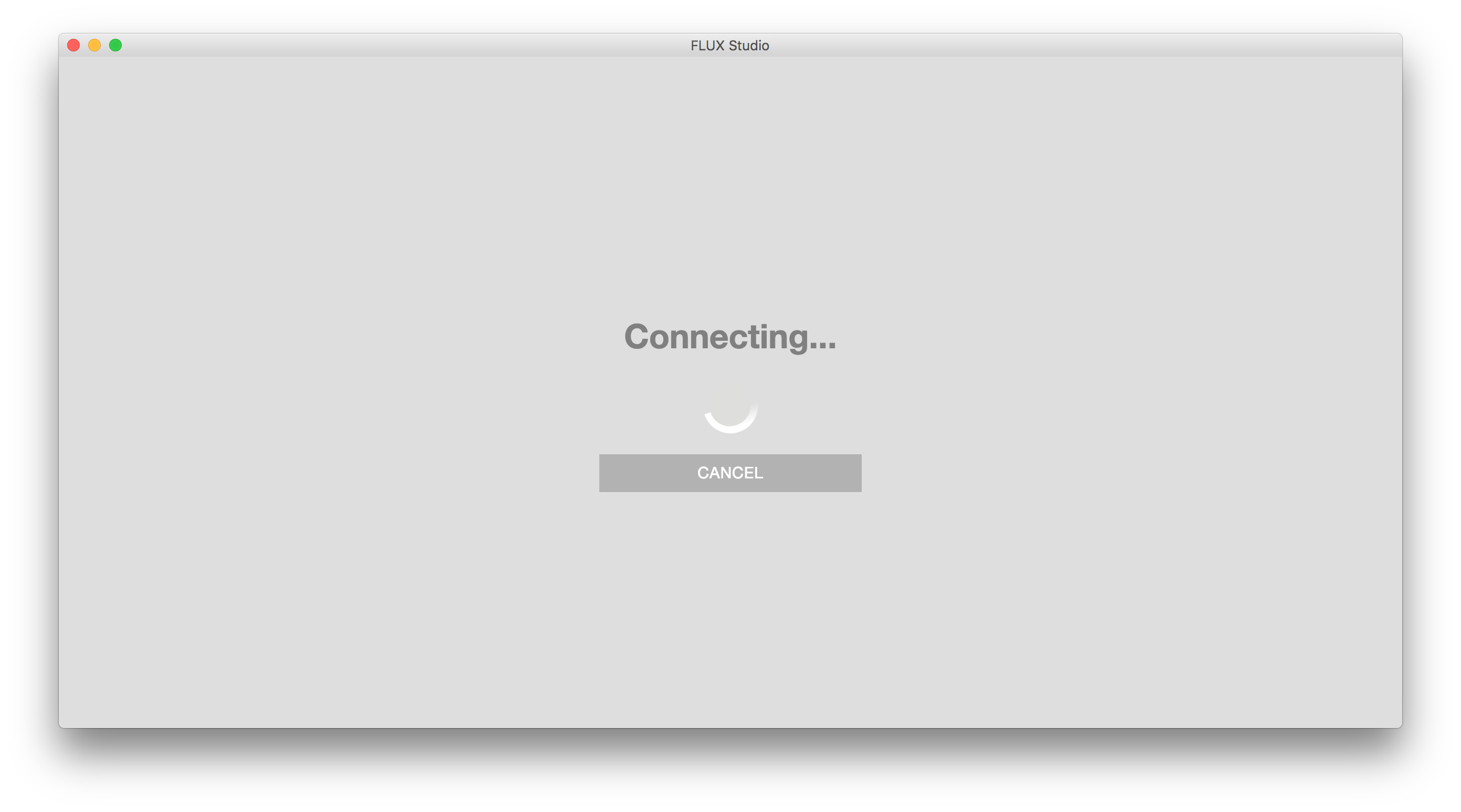 Step 5: Good to go!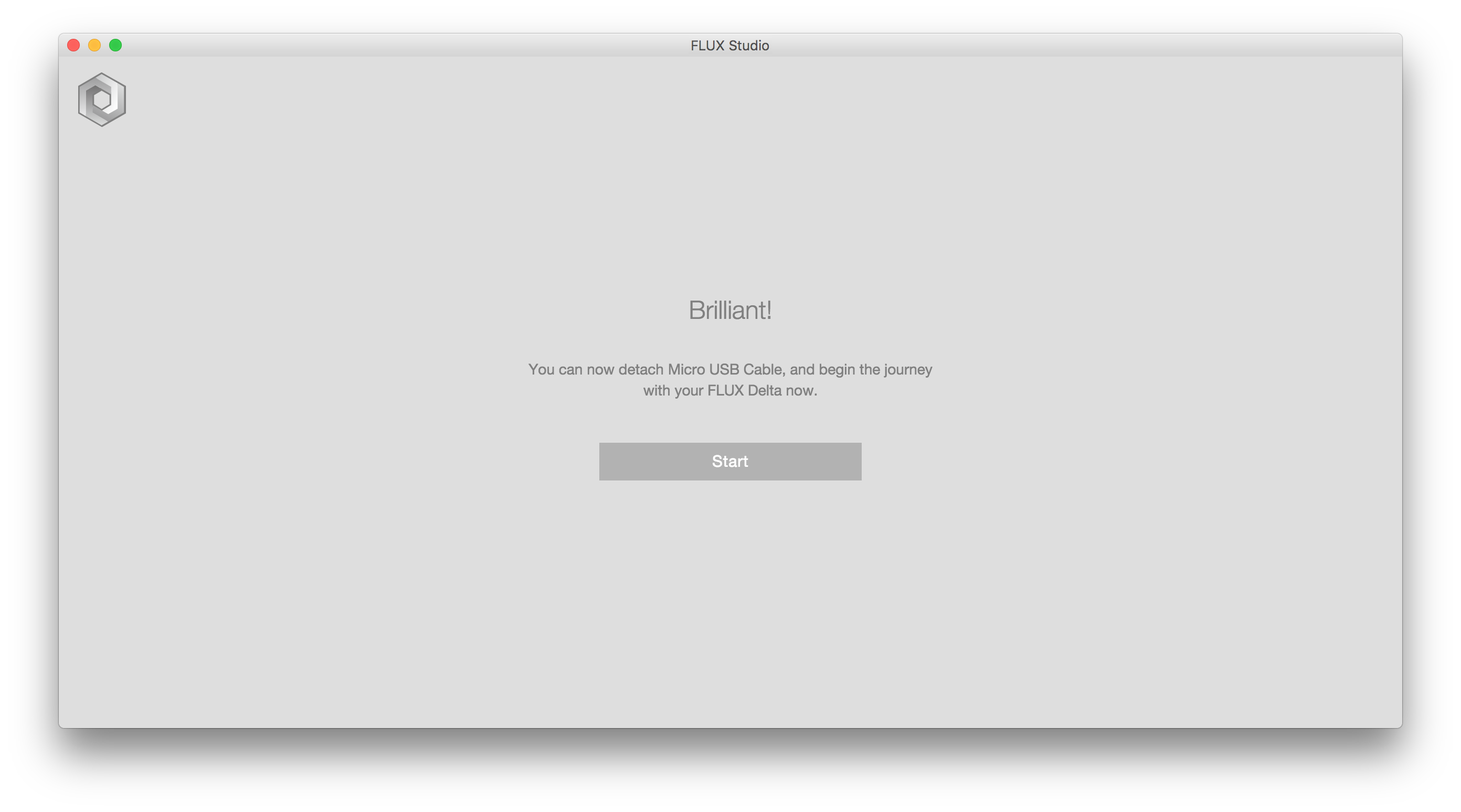 Step 6: Tutorial
Please proceed to the next chapter - Printing Like a King
Troubleshooting: FLUX Device not found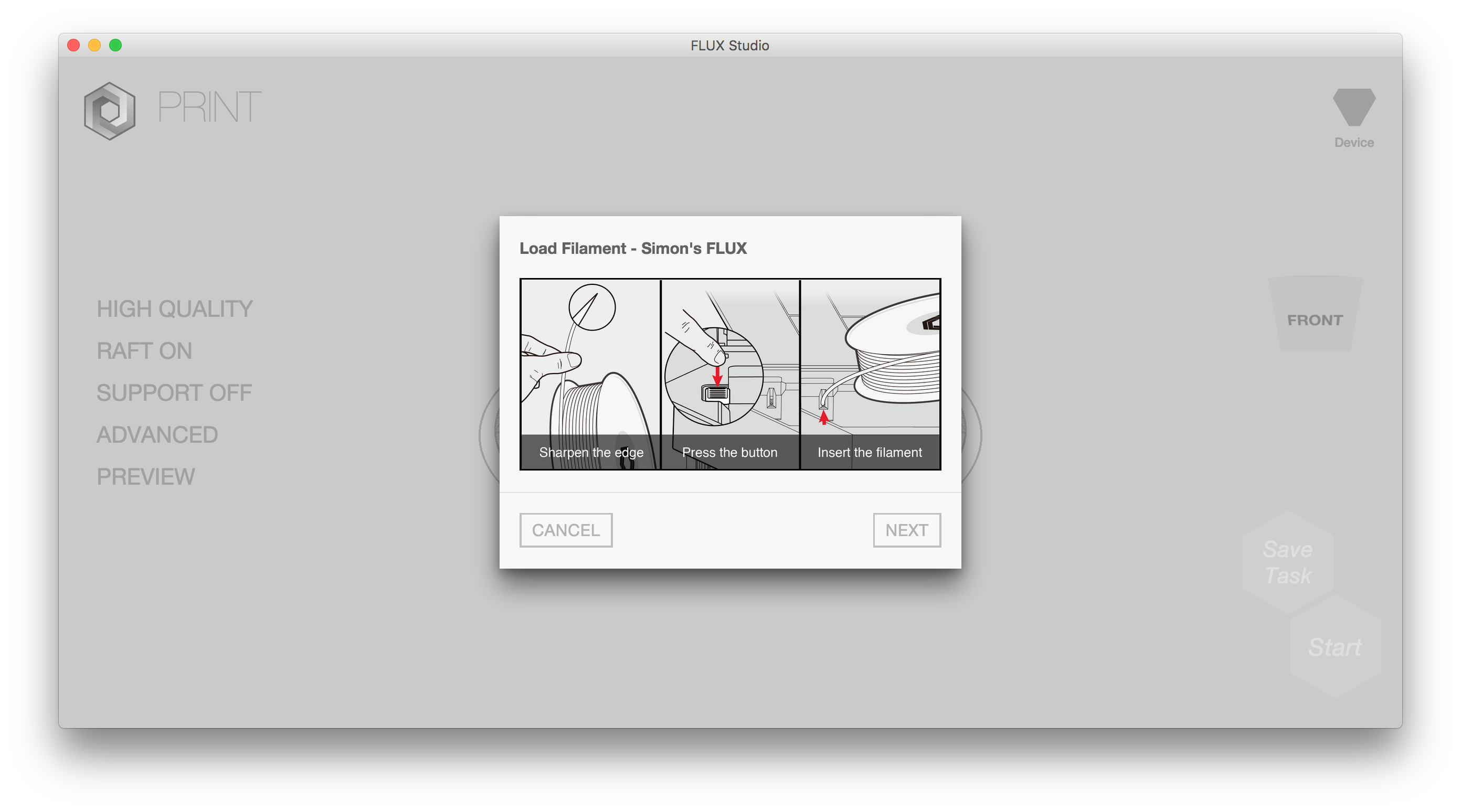 If you are stuck at any step, please submit a support request to our support staff. When submitting a request, please let us know the OS version of your laptop including 32bit/64bit.