1. Make sure the machine has obtained a valid IP address
Before the software connects to your machine, you must connect your machine to the network.
If the machine is connected correctly, a wired or wireless network IP address should be displayed on the touch panel -> Network.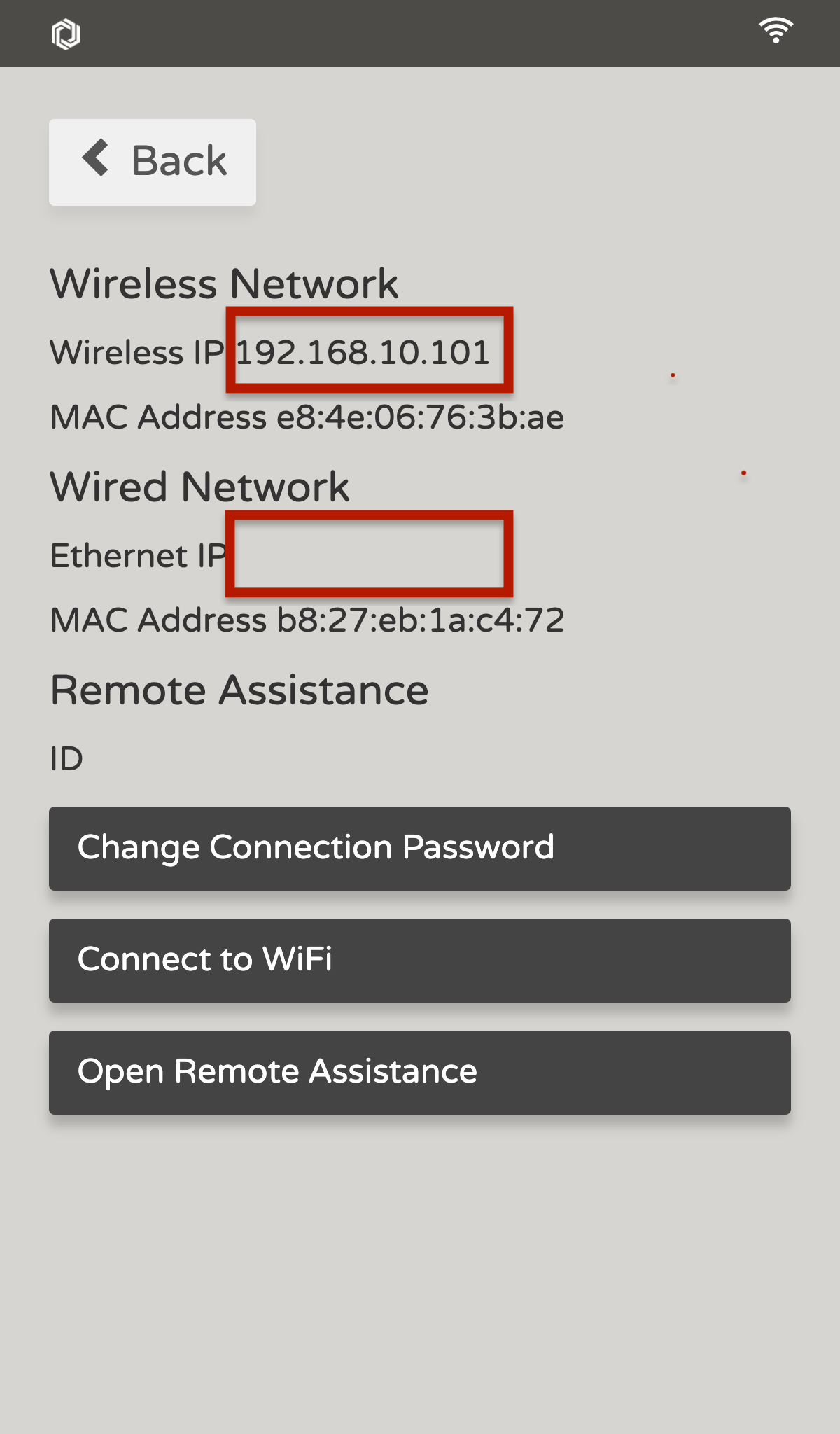 No matter which connection method is used, the machine should obtain an IP address and conform to the following format:
192.168.0.0 – 192.168.255.255 (home routers)
172.16.0.0 – 172.31.255.255 (iOS hotspot or enterprise router)
10.0.0.0 – 10.255.255.255 (enterprise router)
Invalid IP formats:
169.254.x.x. May caused by too many devices connect to your router or wrong DHCP settings.

If you are not familiar with network settings, contact your ISP (Internet Service Provider) and ask how to enable DHCP for additional devices connected to the router.

If you are familiar with network settings, assign a valid IP to the MAC address shown in the Network page

Blank. If you're are not able to connect with your WiFi, check Unable to connect WiFi (Machine-Side). If you're using a wired network, make sure the network cable is connected to the LAN ports on the router, and confirm the router settings.
If the machine does not have a valid IP, Beam Studio will not be able to connect. Make sure that you have the correct IP before proceeding to the next step.
2. Perform an IP testing
PC / Laptop must connect to the same network (router) as the machine.
Depending on different router models, sometimes the following conditions will be regarded as different networks:
The machine and the PC are connected to a wireless network and a wired network respectively
The machine and the PC are respectively connected to 2.4Ghz and 5Ghz
3. Run as administrator (Windows)
If you are a Windows user, please select, right-click the Beam Studio app, and select "Run as administrator". Then press "yes" to run the application.
After eliminating the above conditions, perform Testing IP Address and checking the results.
4. We're here for you
FLUX provides free remote assistance services. You can contact customer service and provide three time slots (about one hour) during which you can receive remote assistance, and the result of IP address testing. The team will arrange remote assistance to solve network settings problems.
You can contact the customer service by: