What's in the box?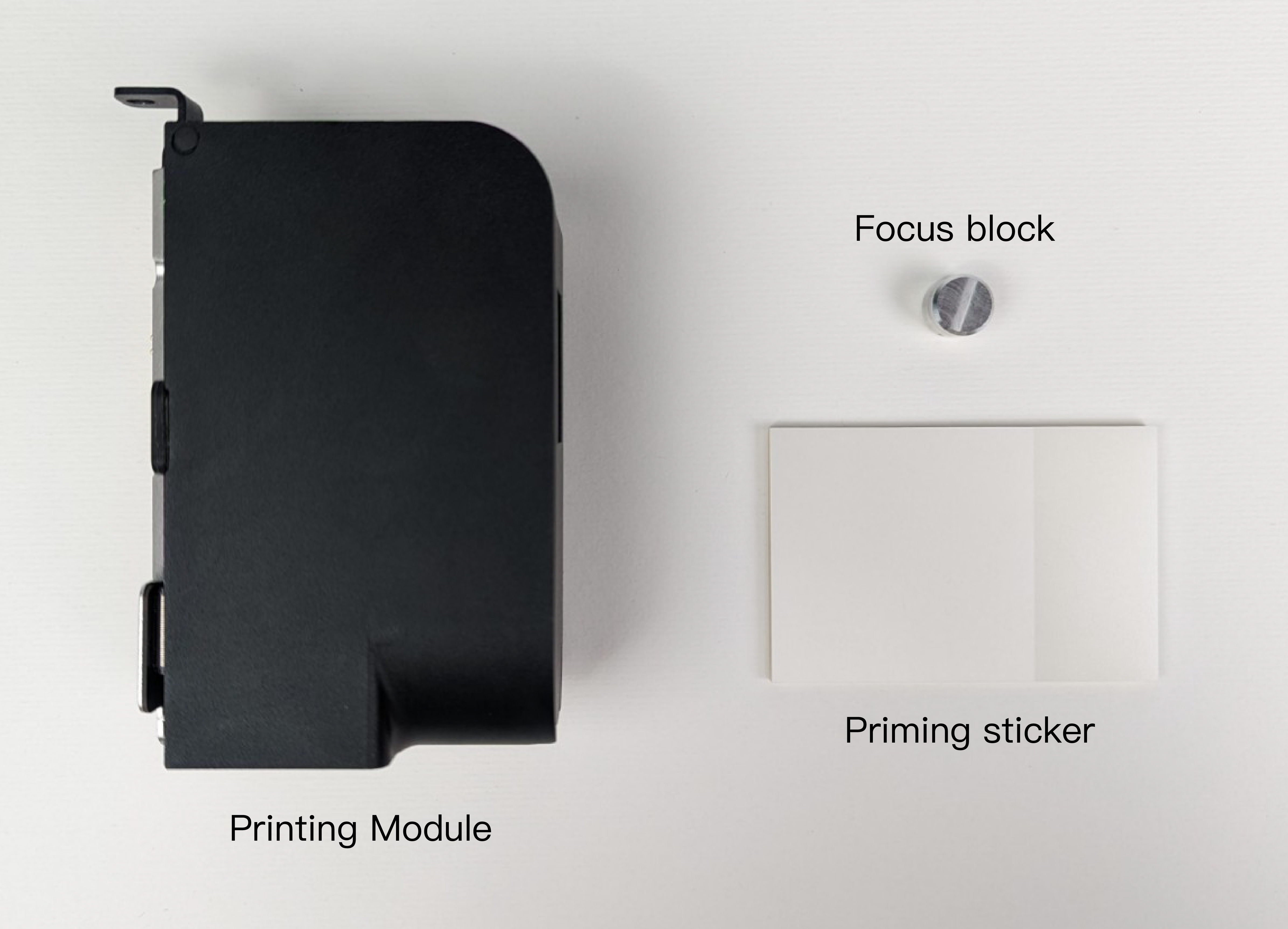 Printing Module
Focus block
Priming sticker
Installation Instructions
Please ensure that you have updated to the latest version of Beam Studio and Ador Firmware. You can update your firmware by following the "Firmware Update" tutorial in the Ador Help Center.
Printing Module Installation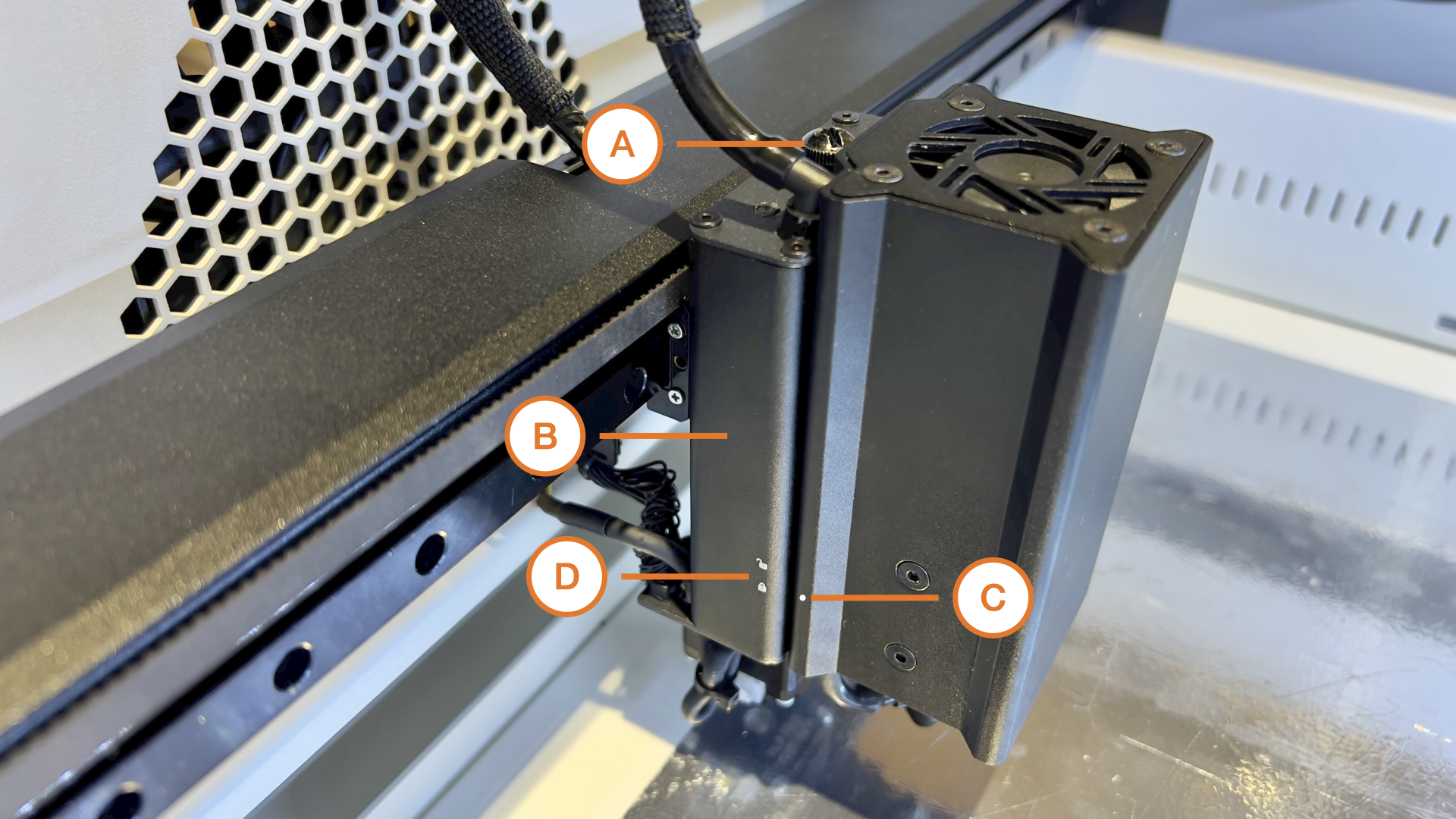 1. Loosen the hand screw 『A』 on the module adapter 『B』. 
2. Aim the dot 『C』 on the printing module to the unlock icon 『D』 on the module adapter and insert it down to the lock icon. 
3. Fasten the hand screws 『A』 back to the module adapter. 
After installation, please finish the Printing Module Calibration before starting printing.
Start Printing
1. Place the material inside the machine
2. Before Focusing: Move the printing module above the material. Please ensure you place the Focus block under Ador's focusing probe for autofocus operation.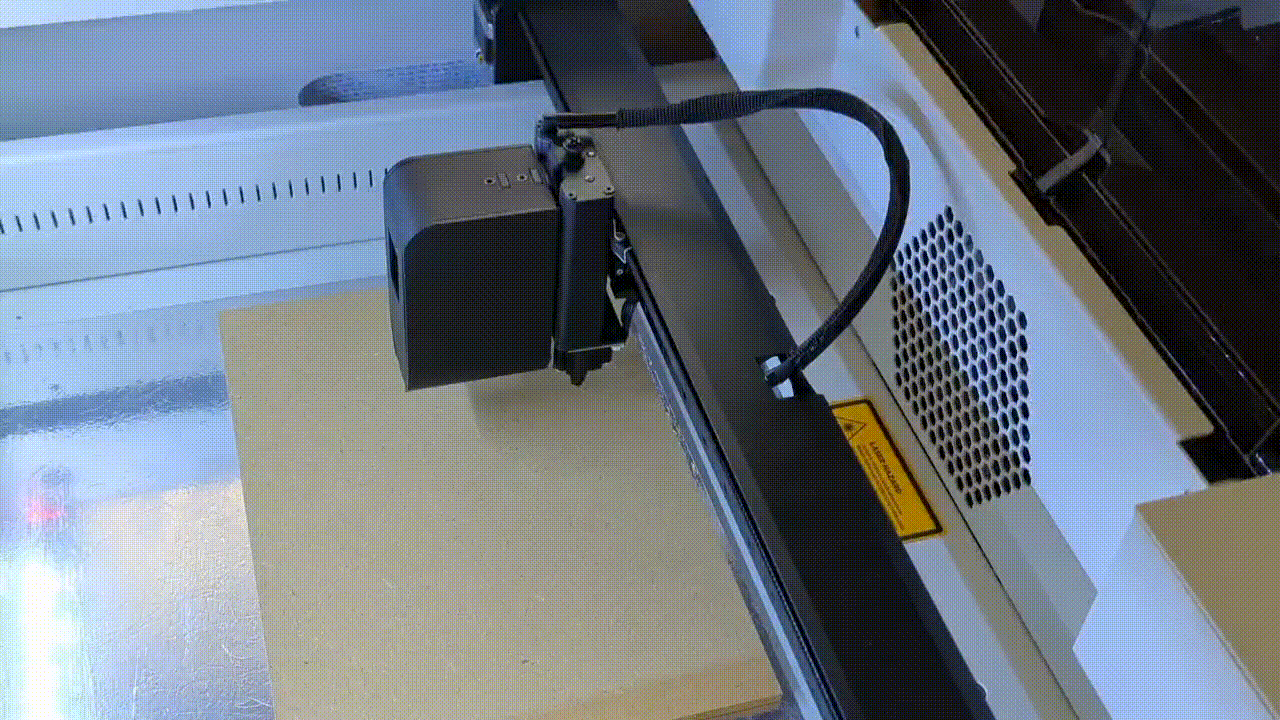 *Notice: Do not perform the Autofocus operation without using the Focus block. Doing so can damage the print head.
3. Start Focusing:
Click the focus button on the left side of the machine twice or long-press the "AF" button on the machine panel. In addition, a warning appears on the panel to ensure that the focus block has been placed correctly. Please click "Continue" to proceed. Focusing is complete when the printing module touches the material and moves upward. Ensure that the focus distance is correct before each printing.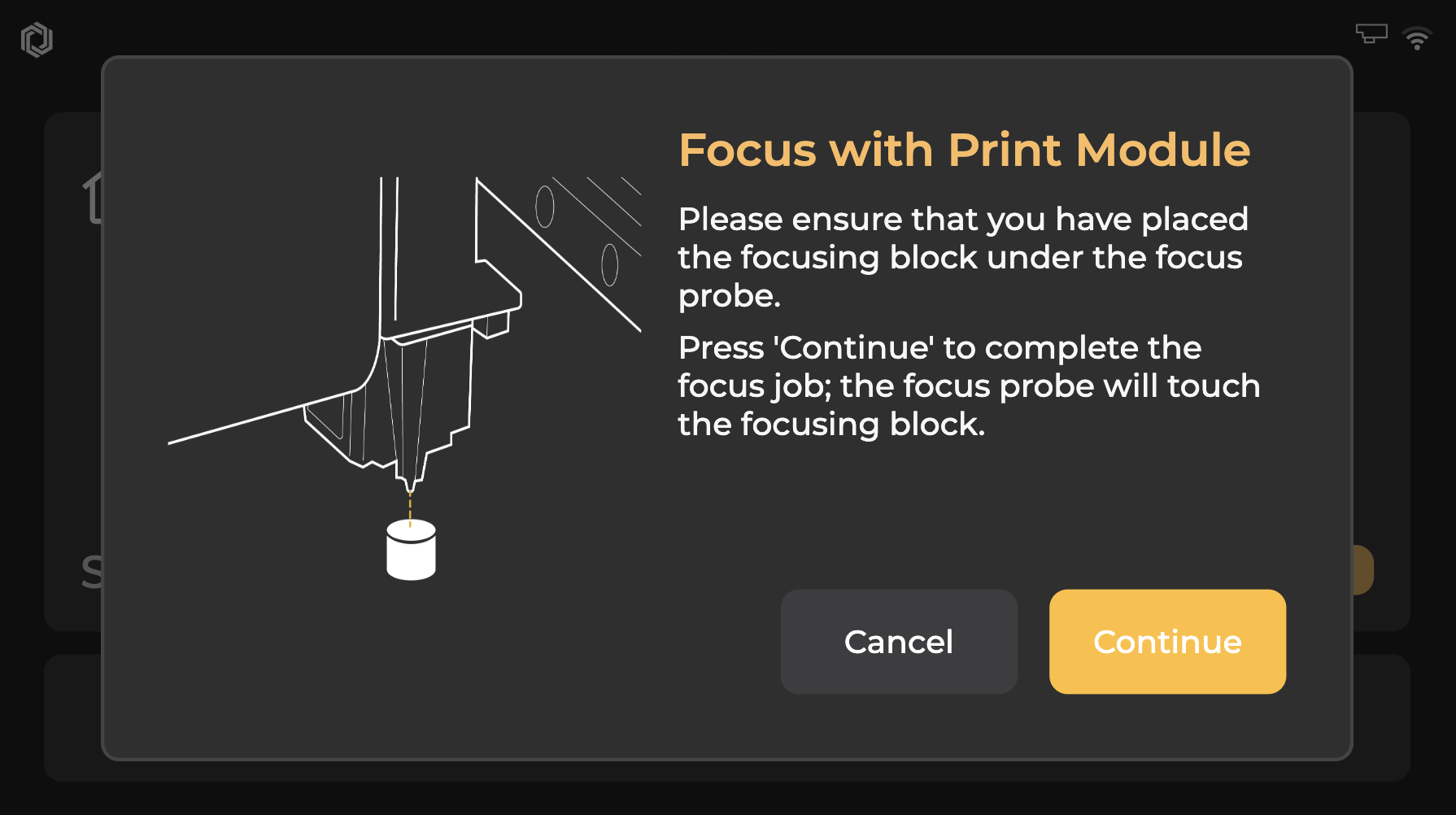 a. Long-press the "AF" button on the machine panel: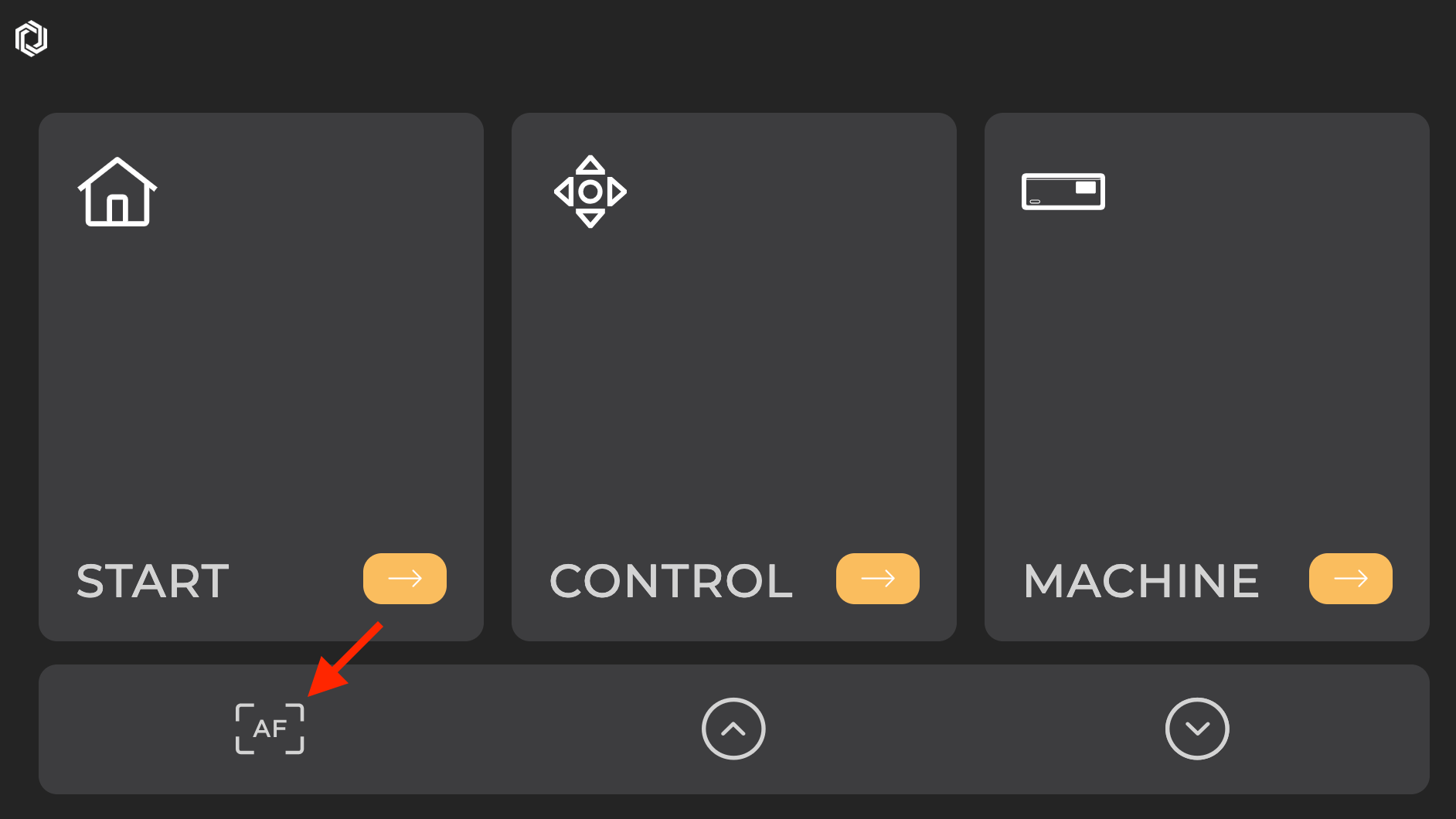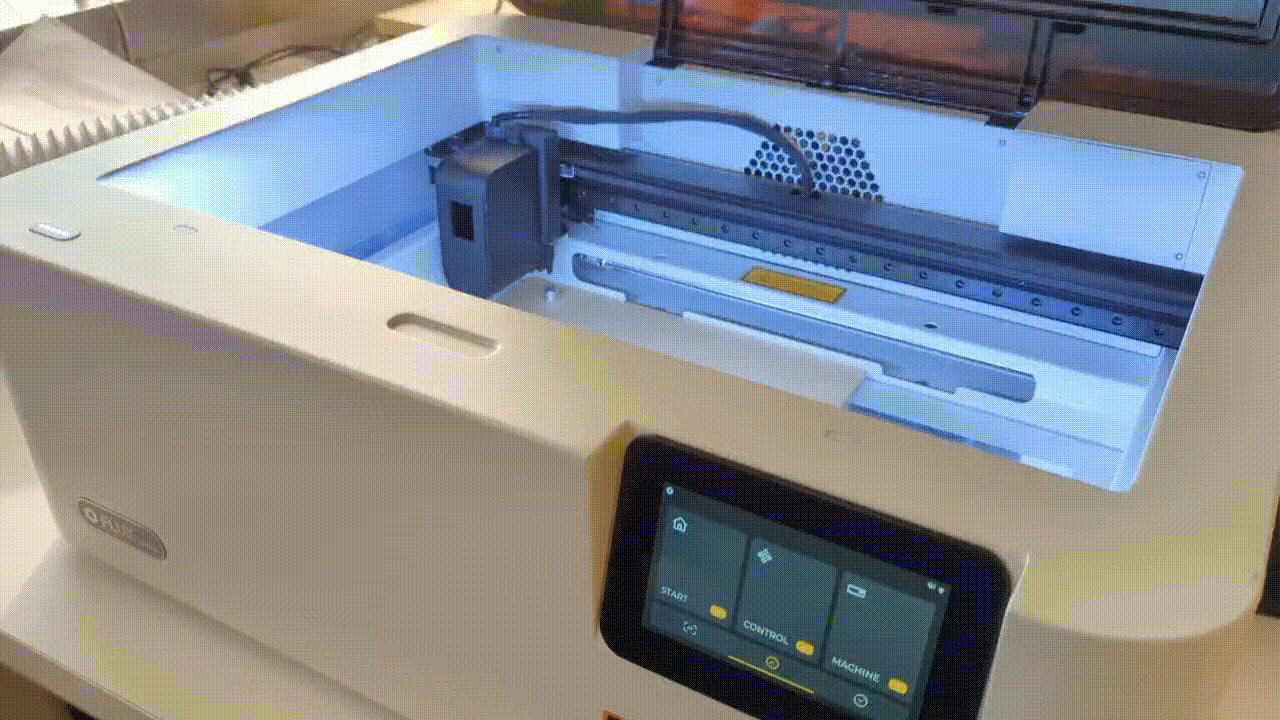 b. Double-click the focus button on the left side of the machine: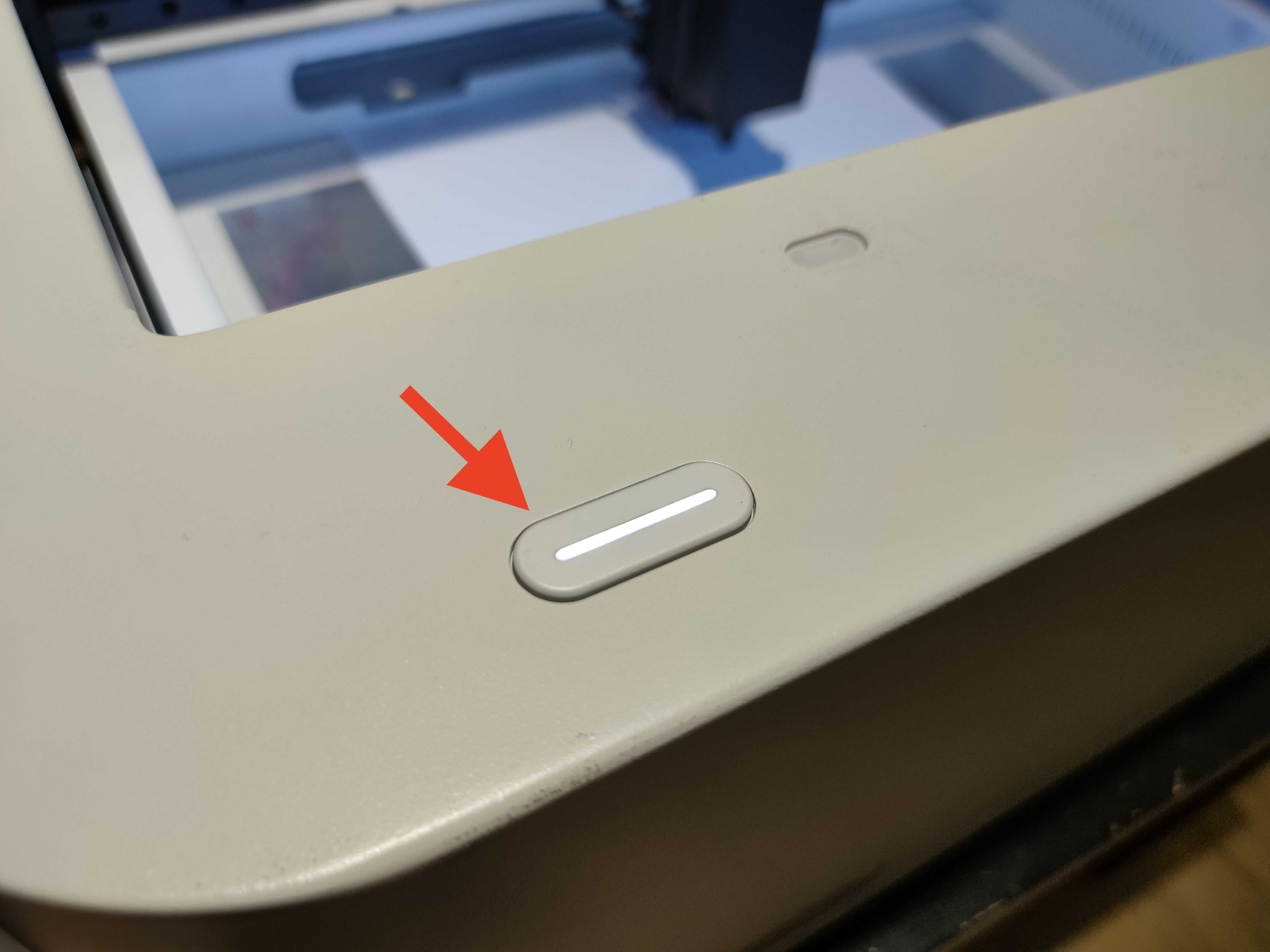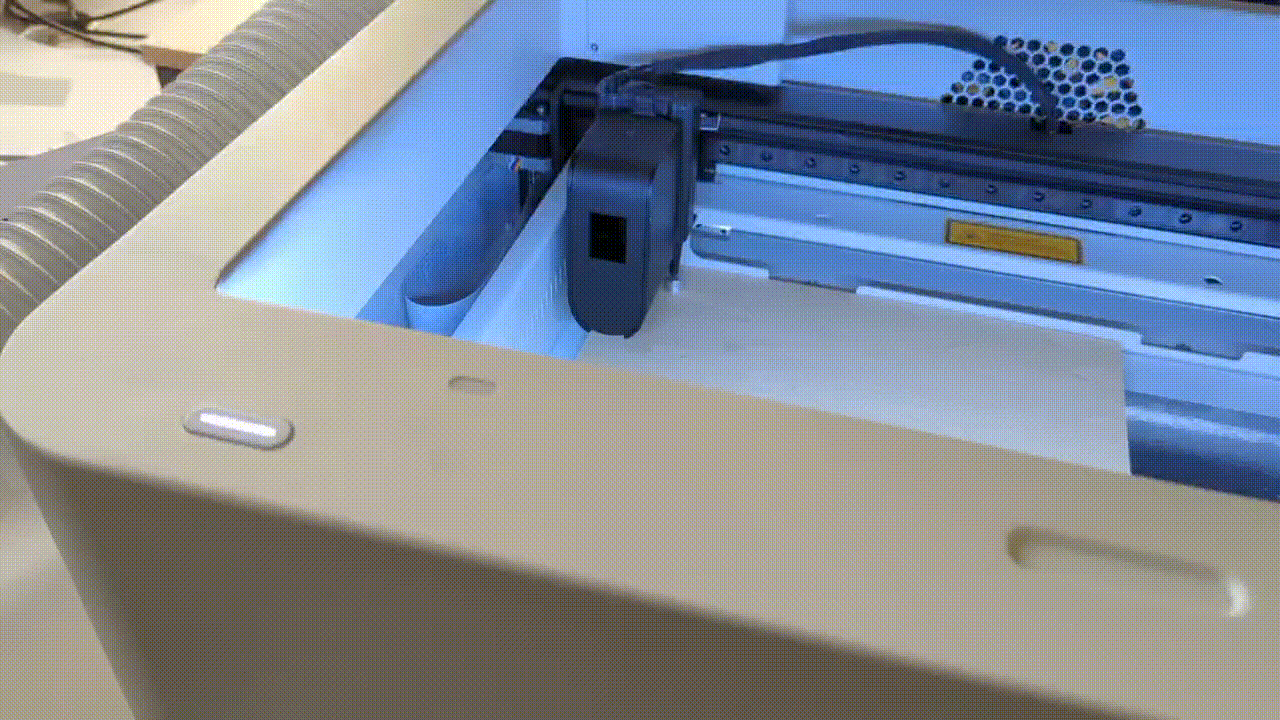 4. Place the Priming sticker: Take one piece of priming sticker and place it on the unused work area.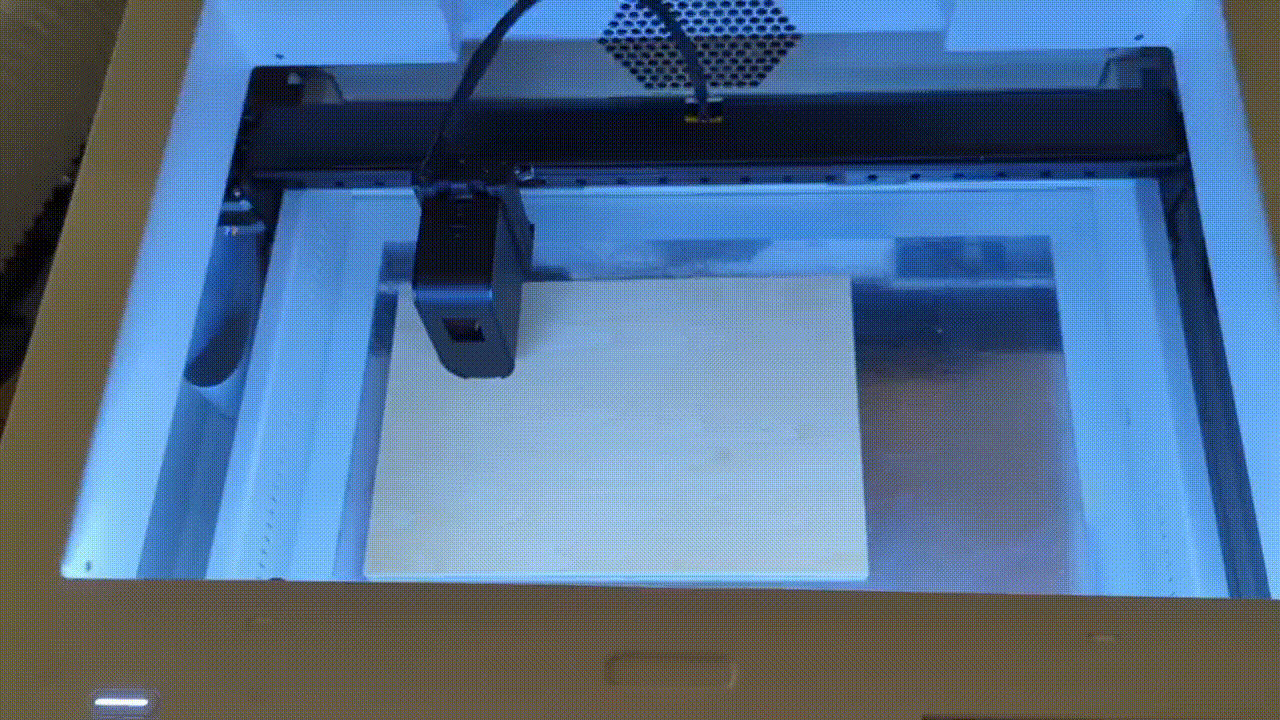 5. Remove the focus block and close the door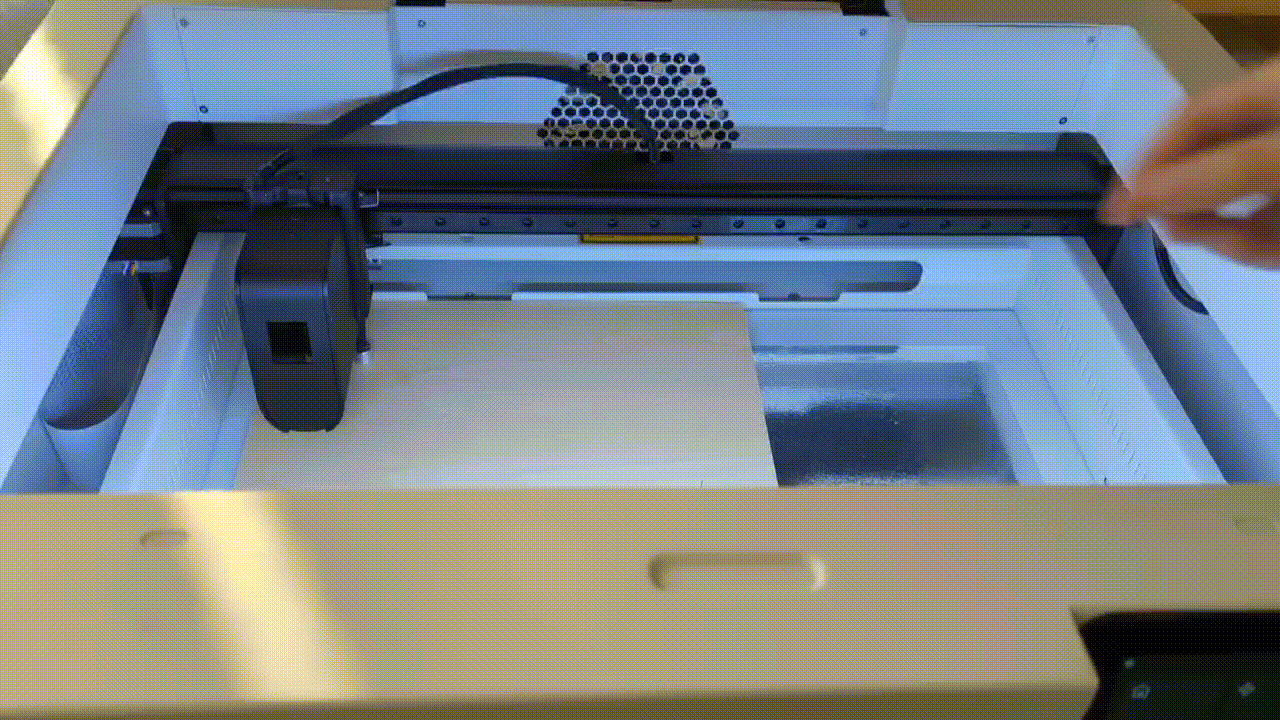 6. Launch the latest version of Beam Studio on your computer.
7. Import the sample file: Select "File" > "Examples" > "Example of Ador Printing - Single Color"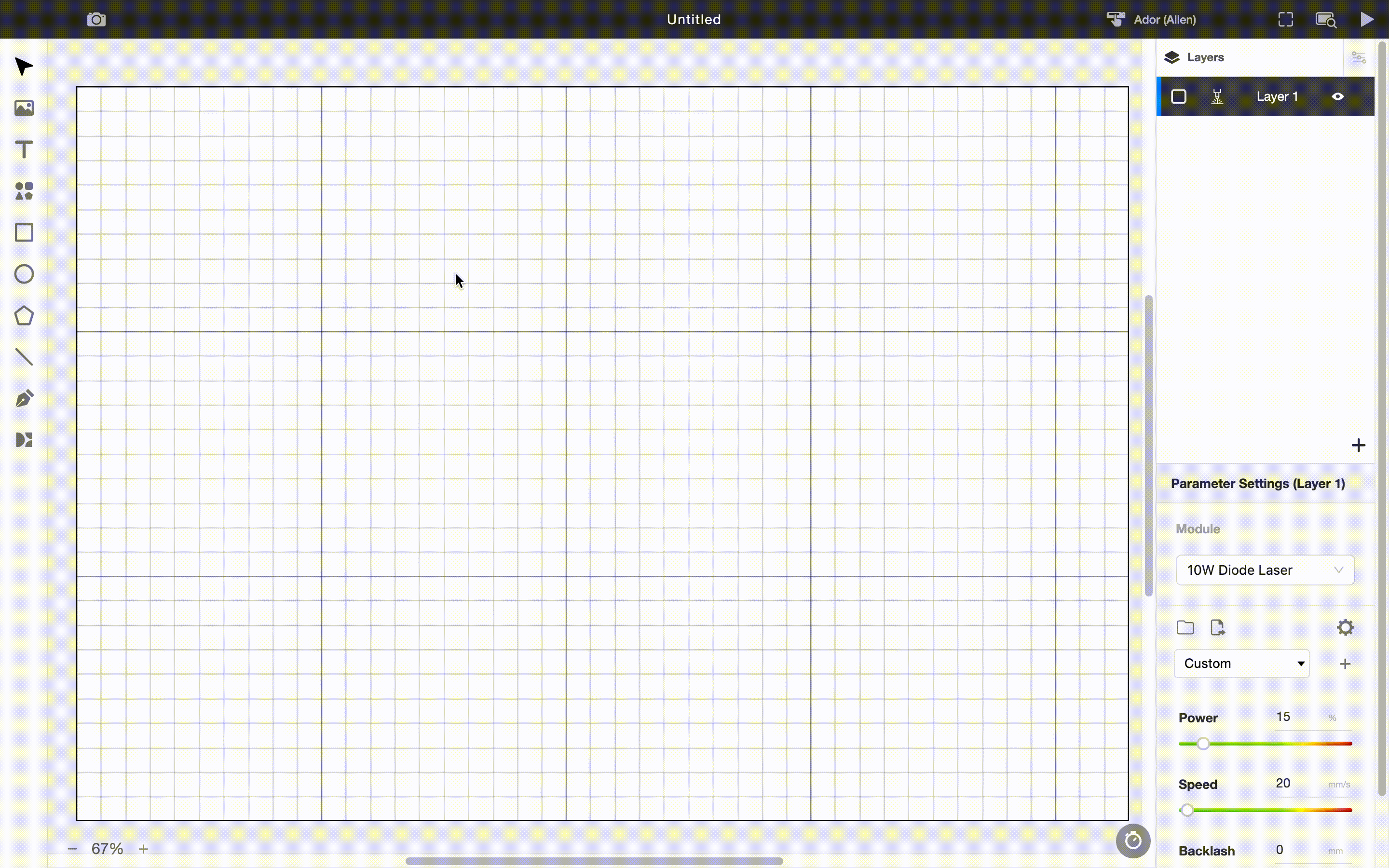 8. Preview the engraving position: Click on the camera symbol in the top left corner, select the machine name, and you will complete the preview.
9. Move the sample and Priming  area: Drag and drop the image to the desired printing location. The priming area should align with the priming sticker.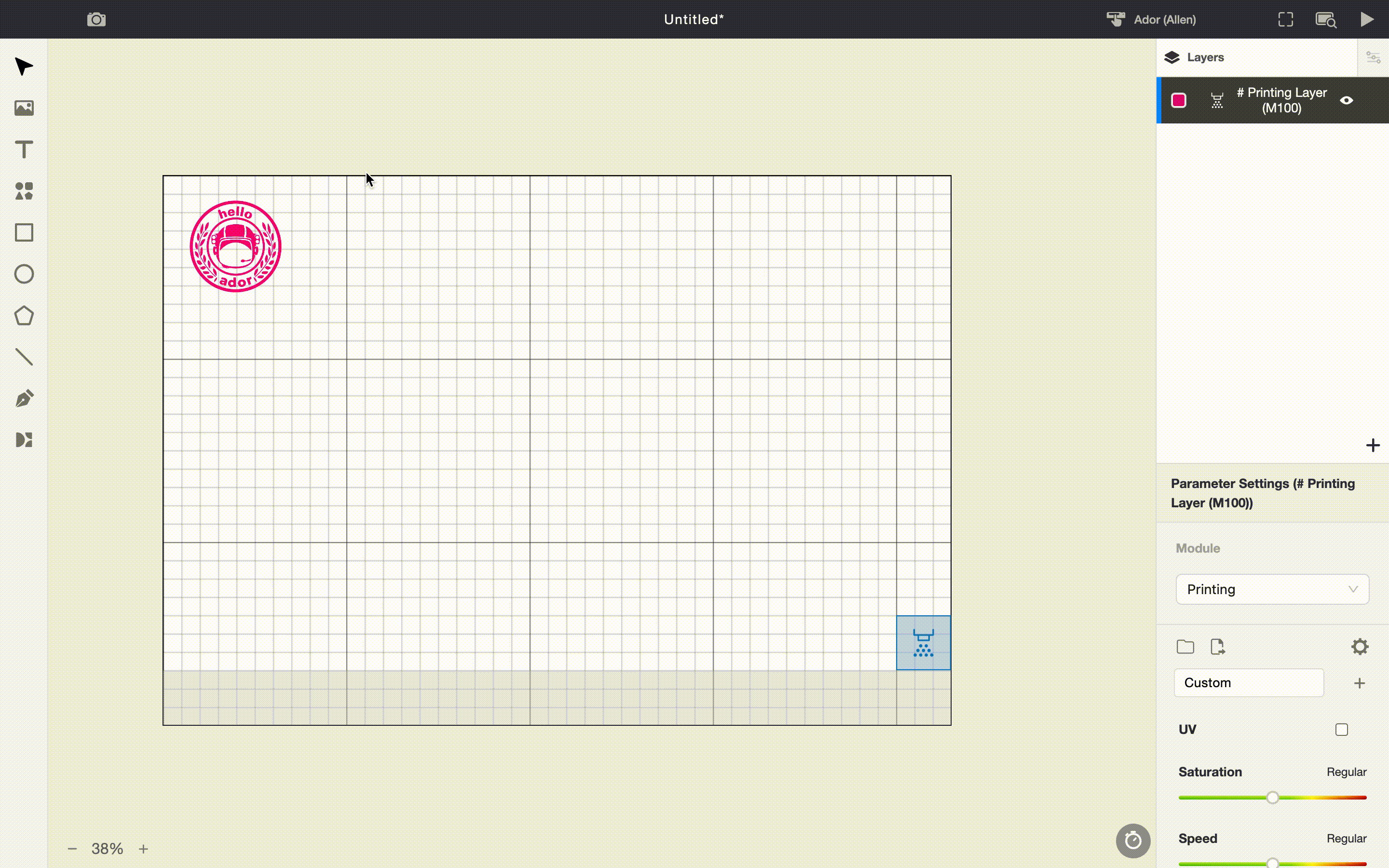 10. Install the Magenta Ink Cartridge:
a. Gently shake the ink cartridge.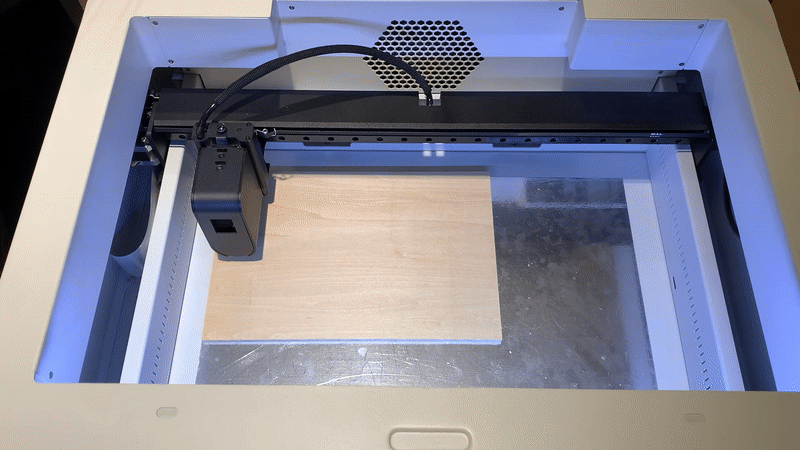 b. Remove the protective clip.


c. Clean the printhead with lint-free wipes sprayed with alcohol(above 99% recommended).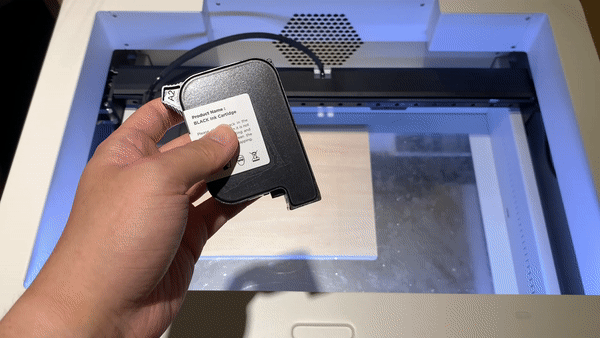 Please note the cleaning direction, which should be in one direction; do not wipe back and forth.
d. Install the ink cartridge into the print module.
Please ensure the module's cover is fully closed up.
11. Close the door: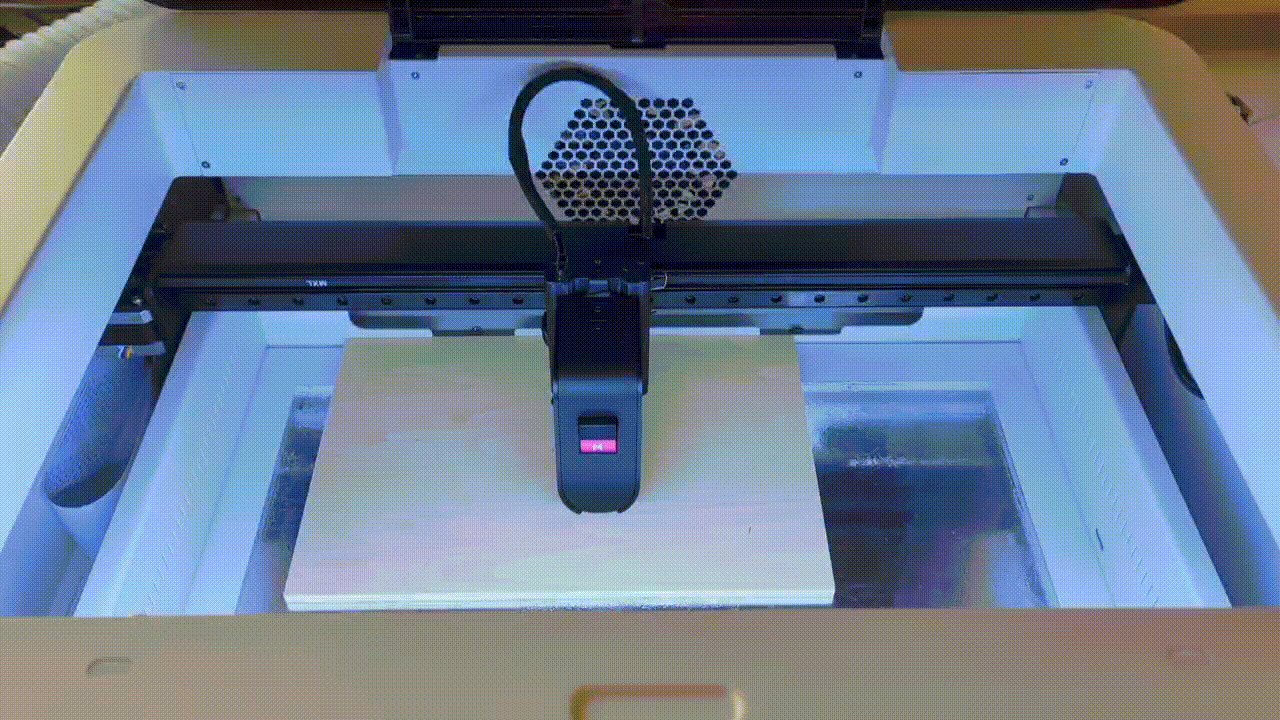 12. Submit the file: Click on the arrow button in the top right corner to send the file.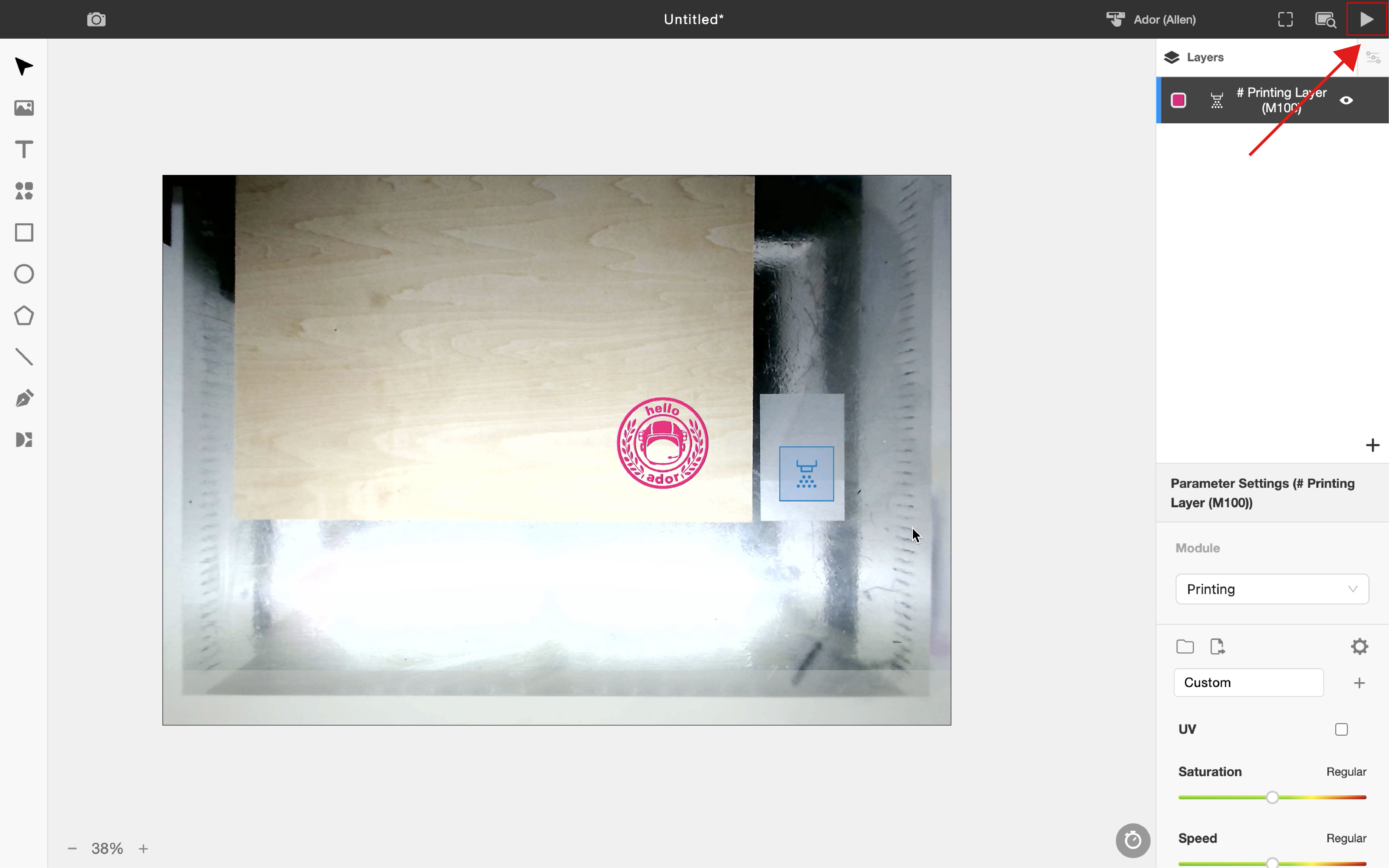 *Notice: Do not remove the printing module or ink cartridge while the machine is in operation.


13. After printing, clean the printhead again in the same method, then replace the protective clip.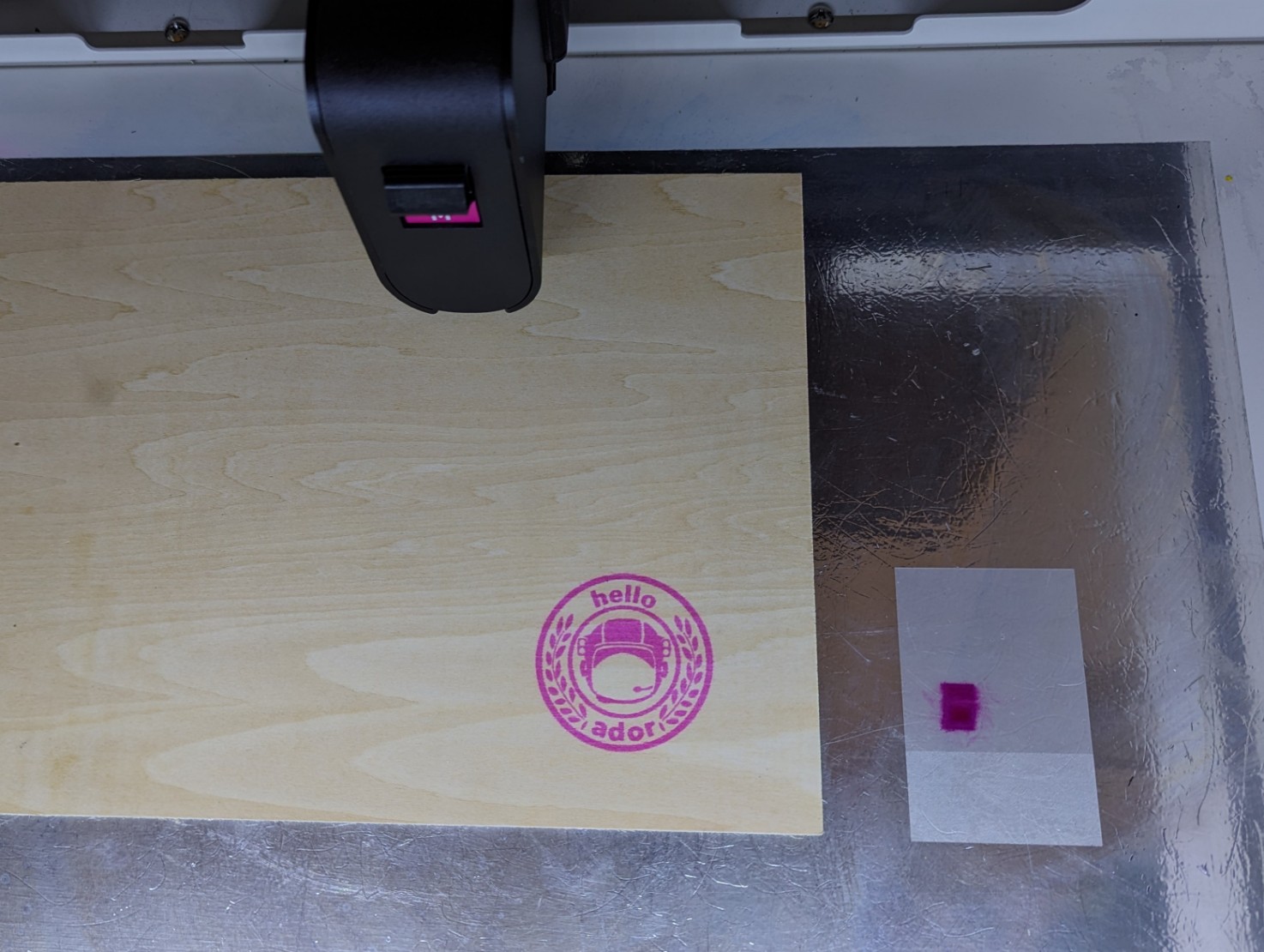 If the printing result is blurry, unclear, or light in color, please check if the laser head is focused accurately. 
If correct, please check the material suitability/parameters, and find the troubleshooting here: Ador -Non-ideal Printing Results/Misaligned Printing result